Bruce Springsteen & E Street Band announce international tour with UK dates coming soon
24 May 2022, 12:35 | Updated: 15 September 2023, 15:14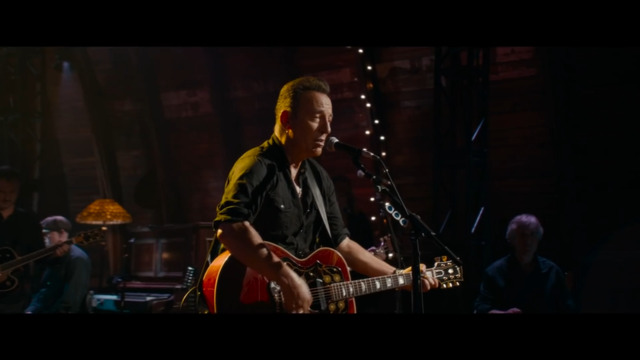 Bruce Springsteen Western Stars movie trailer
Bruce Springsteen reunites with the E Street Band for a massive global jaunt.
Bruce Springsteen has finally announced the news his fans have long been waiting for – his first full tour with the E Street Band in half a decade.
The group's last jaunt together came in 2016-2017 with The River Tour in support of the massive The Ties That Bind: The River Collection retrospective box set.
Since then, Bruce has played the odd live show, as well as performing the Springsteen on Broadway residency in 2017 and 2018, picking it up with further shows after lockdown in 2021.
In 2020, he released the album Letter To You, his first recorded with the E Street Band since 2014's High Hopes, sparking hopes of a full concert tour.
They will return to the road in February 2023 with some US arena tour dates, followed by a string of European stadium shows, before another North American leg.
Bruce Springsteen & The E Street Band - The River (Live in Glastonbury, 2009)
"After six years, I'm looking forward to seeing our great and loyal fans next year," said Bruce.
"And I'm looking forward to once again sharing the stage with the legendary E Street Band. See you out there, next year — and beyond."
While two dates in Dublin have been confirmed on May 5 and May 7 at the RDS Arena, no UK dates have yet been revealed, but they will be "announced at a later date".