Gold Meets... Don McLean: Singer recalls 'magical' moment he recorded 'Crying' with Elvis Presley's band
17 January 2022, 16:32 | Updated: 20 January 2022, 12:39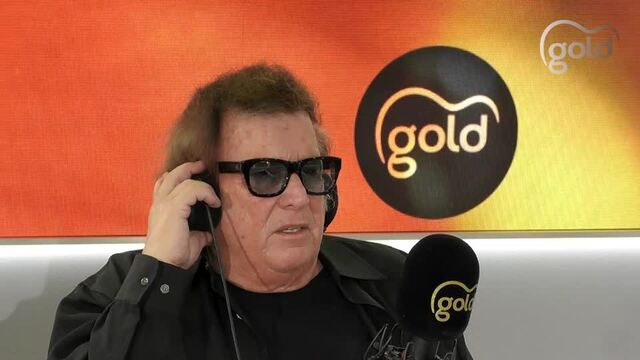 Don McLean on working with Elvis Presley's backing band
Don McLean is a true music icon, thanks to his incredible back catalogue of songs that include 'American Pie' and 'Vincent'.
The legendary American singer-songwriter is back in the UK with a new tour in 2022, and Gold's James Bassam caught up with him for our latest Gold Meets... special.
During the chat, Don spoke about writing his iconic song 'American Pie', speaking to the Everly Brothers about his idol Buddy Holly, and what it was like covering Roy Orbison's 'Crying' with Elvis Presley's backing group The Jordanaires.
Speaking about his early days making music, Don said: "I had to have a big song, you know, about America. That was my goal. And it was a long process. I was always kind of on my own, because I never had anyone tell me what to do in the studio.
"I did exactly what I wanted, and I didn't care whether the records sold or not. I had to do what I had in mind.
"So this idea started formulating, but it really started 10 years before when I was a paperboy, and saw that Buddy Holly had died in this plane crash. That was devastating to me. I learned when I went to school that most of the kids couldn't have cared less. They didn't even know who he was.
"Rock was not a religion in those days. Rock was something for kids, like candy or hula hoops. So I kept this with me. And I would, from time to time, try to find out more about Buddy Holly, but you couldn't find out anything about anybody in those days.
"So I would read, and pick up a tiny piece of information there. I got to meet the Everly Brothers at the Newport Folk Festival 10 years later, after I was well into the folk thing, and hanging around Pete Seeger. He took us to the folk festival, and they landed a man on the moon that week. There were so many famous artists there.
"And the Everly Brothers were not your normal headliner for this particular type of festival, because they were, you know, a professional rock 'n' roll act. They just tore that place up.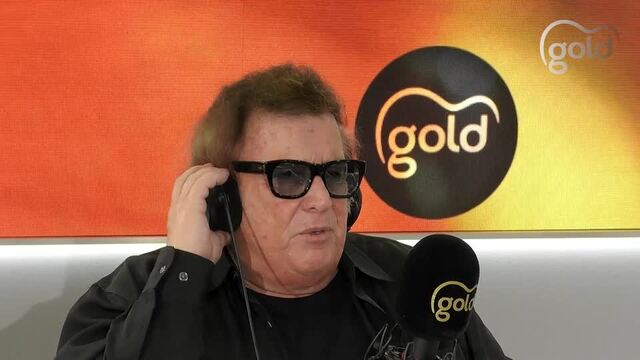 Don McLean explains the making of 'American Pie'
"So I walked up to Phil, who seemed the most approachable. I said, 'I know you knew Buddy Holly.' I kind of blurted out, 'What happened?' Because I was dying to know.
"He paused for a moment. He said, 'Well, you know, Buddy had to go ahead in the plane because he had to do his laundry.' It was like an explosion went off in my head.
"Only I know what happened when they said that, because, all of a sudden, I realised I had a working boy here who had to do his laundry. You know, he wasn't a star. He wasn't a picture on an album with notes on the back, which was the only place you could find out anything. He was a person.
"And then when I got back home the next year, I wrote the whole first part of that song in one go, right into the tape recorder. Sang it and wrote it, right through 'the day the music died'."
Don explained it didn't actually take too long to write the song once he started, saying: "It took 30 seconds to sing the first part of it into the tape recorder, and completely full-blown. And then I said, 'Oh my God, what have I got? What is this? This is great. I love this. I've finally got hold of something. The poignancy of this thing, I've got hold of it.'
"And I said, 'I can't throw this away, and do something stupid. So I'm going to do this. This is going to be my masterpiece. I'm going to really go for this. I've got to have a rock 'n' roll record here.'
"So I came up with this crazy chorus a few months later, and then just wrote five more verses, and sped the verses up in the middle, and slowed the last one down at the end. But I had a lot of different verses I was fooling with.
"So that's kind of what happened. And then I had the record. And then the record company went out of business. I thought the album would never be put out. And I was back on the street again. Boy, that was depressing."
Don also spoke about his love of Roy Orbison and Elvis. He said: "I took the song 'Crying', and I went into the studio. It was magic, because I went down to Nashville, and I remember the day we did the sessions.
"There were The Jordanaires, and I remember sitting with my grandmother when I was 11, and listening to Elvis sing on a 78 record that I got for my birthday, and hearing The Jordanaires. My grandmother, who was musical, said, 'Oh, boy, they can really harmonise.' She loved it.
"The two of us would really appreciate Elvis Presley. Nobody else in the house did. And there I am in the studio with them. And all of a sudden, I had this idea: I wanted to do 'Crying', because, oh, quite a few English tours, I would go around in a car, and I would have Roy Orbison's 8-track, and I would hear that song.
"I said, 'Boy, I love that song. I want to sing that sometime.' Years later, in 1978, we're in the studio, and we did it. When it came back without the violins and the strings on it – it was a live recording. Live in the studio. No edits. That was my vocal performance.
"It had a number-one all over the world. And it was magic. And here I was with the same guys, you know, that my grandmother and I had been listening to when I was 11."
Don McLean kicks off his UK tour this September. Head here for full ticket and venue details.
Watch the full Gold Meets... interview below: