Gold Meets... Status Quo's Francis Rossi: Rock star looks back at Rick Parfitt friendship five years after his death
15 October 2021, 14:07 | Updated: 5 October 2023, 11:58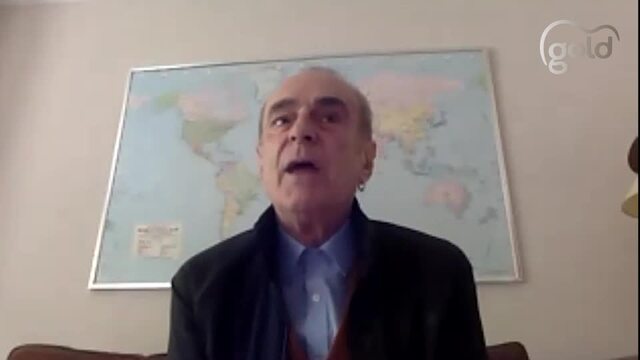 Gold Meets... Status Quo's Francis Rossi
In our latest Gold Meets... interview exclusive, we catch up with Status Quo legend Francis Rossi about his upcoming tour, his nerves for getting back out there after a long break, and how he "loved" the late Rick Parfitt.
Francis Rossi has never been one to take things easy. Since forming Status Quo back in the 1960s, he's not really had much time off to twiddle his thumbs.
That was until the Covid-19 pandemic in 2020, when like all musicians, he had to temporarily hang up his microphone and guitar.
Thankfully, Francis has been back on tour with his solo I Talk Too Much show, and will finally reunite with his Status Quo bandmates in February 2022.
Gold's James Bassam caught up with Francis about returning to the stage, while also looking back at his career so far.
Watch the video above, and listen to the full Gold Meets... interview special with James on Saturday, October 16 at 12pm, on Gold. It will then be available to listen for seven days on Global Player here.
December 2021 marks five years since Francis Rossi's former bandmate Rick Parfitt passed away, aged 68.
Speaking about the differences between them when they performed together, Francis told James: "He's a lot more cocky showbiz than me. A lot of that was a front, too.
"I loved the man to death when we were younger. We were a bit— more than a bit over the top. We would gaze into each other's eyes. I think we were possibly unfair to the other guys in the band, and anybody else around us, because we didn't see them, we didn't care about them.
"And then over the years what happens is, various wives and girlfriends and whomever – that's all of us. People find it an affront, I suppose. Or if they see something nice, they want to break it. I think lots of people, at times, got to try and break the stuff between Rick and I.
"And eventually, it kind of worked. He kind of went one way, and I went the other. He kept on being the bad bloke.
"Particularly when I married Eileen about 30-odd years ago, something made me just – I don't know. 'I don't want to do that anymore. I don't need to do that anymore.' Whatever it is – whether it was drinking, smoking, you know, the other stuff. Whatever it was – I just wanted to clean up."
Francis also looked back on when he and Rick opened up Live Aid back in '85, famously playing 'Rockin' All Over the World' to millions of people around the globe.
"It was a great day and a great thing. All credit to Bob Geldof for pushing for it, because none of us wanted to do it. I mean, none of us.
"We were like, 'What's he talking about?'. We'd all sing for years when I was growing up in Catholic school about the problems in the Third World and such. We know that's going on. It was almost like that generation were perhaps like, 'We didn't know about that.' Well, I don't know how you didn't.
"So there was such a sense of euphoria in Wembley Stadium. Wow, you could taste it. It was similar, if you like, to when Lady Diana died – Princess Diana died. You could taste it, whether you were sympathetic to the woman or the cause or the Royal Family. You could taste it when she died. So it was the same.
"It was like: wow. When we saw the front row of people, it was like, 'Oh my goodness me.' We now call it media. It was just cameras and press at the time. I was so glad to get off!
"When we first walked out, I looked at him, and he looked at me, and we went, 'Oh, sh*t.' We didn't realise it was going to be quite like that. So that's where you're glad it's 15 minutes. It was like a 90-minute set.
"But now, looking back, because it was so important, it was nice to be a part of, and I'm so glad we went on first. The idea of trying to go on late, after Queen or somebody, good luck to all of those, because they had to wait all day. I couldn't deal with that."
Status Quo will tour the UK from February 2022. Ticket details can be found here.