Queen facts: Members, songs, Live Aid concert, Freddie Mercury's last show and what happened to John Deacon
22 March 2022, 12:06 | Updated: 24 January 2023, 13:02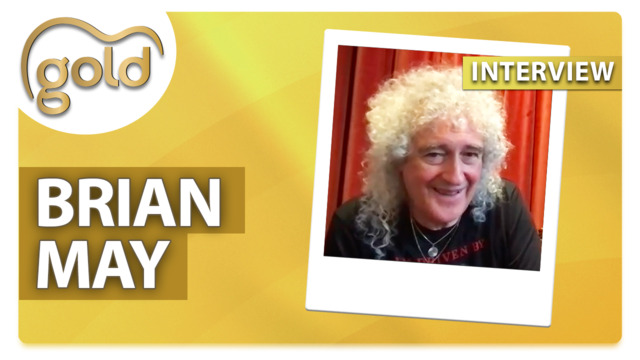 Queen are without doubt one of the world's greatest ever bands, thanks to their eclectic and catchy songs, and incredible talent as a four-piece.
Nearly 30 years after frontman Freddie Mercury's death, Queen continue to sell millions of copies of albums around the world
The movie Bohemian Rhapsody was a huge success, while Queen musical We Will Rock You continues to play around the world and enjoy comeback after comeback.
Here's your handy guide to all the facts behind Queen that every fan should know:
When did Queen form?

Queen in 1973. Picture: Getty

In 1968, guitarist Brian May and bassist Tim Staffell decided to form a band. May placed an advert on a college notice board for a 'Mitch Mitchell/Ginger Baker type' drummer.

Roger Taylor, a dental student, auditioned and got the job. The group named themselves Smile.

While at Ealing Art College, Staffell became friends with Farrokh 'Freddie' Bulsara, a fellow student from Zanzibar of Indian Parsi descent. Freddie was working as a baggage handler at London's Heathrow Airport, became a fan of the band.

In 1970, after Staffell left to join the band Humpy Bong, the remaining Smile members, now joined by Freddie, changed their name to 'Queen' and performed their first gig that July.

In March 1971, they recruited John Deacon as a bassist full time, and began to rehearse for their first album.

Who designed the Queen logo?

Queen logo.

Picture: Queen

Having attended art college, Freddie Mercury also designed Queen's logo, called the Queen crest, shortly before the release of their first album.

The logo combines the zodiac signs of all four members: two lions for Leo (Deacon and Taylor), a crab for Cancer (May), and two fairies for Virgo (Mercury).

The lions embrace a stylised letter Q, the crab rests on the letter with flames rising above it, and the fairies are each sheltering below a lion. There is also a crown inside the Q, and the logo is over-shadowed by an enormous phoenix.

What are Queen's biggest songs?

Queen – Bohemian Rhapsody (Official Video Remastered)

Queen's 1981 Greatest Hits album is the biggest selling album in UK history with 6 million copies sold by 2014.

The band's 1991 compilation Greatest Hits II is also one of the UK's top ten biggest sellers of all time, with 3.8 million copies sold by 2012.

They have sold between 170 to 300 million records worldwide, making them one of the most successful artists ever.

Among Queen's many hits include:

- Bohemian Rhapsody

- We Will Rock You

- We Are the Champions

- I Want to Break Free

- Don't Stop Me Now

- Somebody to Love

- Killer Queen

- You're My Best Friend

- Bicycle Race

- Crazy Little Thing Called Love

- Who Wants to Live Forever

- These Are the Days of Our Lives

- Another One Bites the Dust

- Under Pressure (with David Bowie)

- Radio Ga Ga

- A Kind of Magic

What was their most iconic gig?

Queen - Live Aid 1985 (Definitive Restoration)

At Live Aid, held at Wembley on 13 July 1985, in front of the biggest-ever TV audience of 1.9 billion, Queen performed a few of their biggest hits.

The stadium audience of 72,000 clapped and sang as one, with organisers Bob Geldof and Midge Ure and many critics saying that Queen where the highlight of the day.

A poll in 2005 ranked it the greatest rock performance of all time, while Mercury's powerful note during the a cappella section came to be known as 'The Note Heard Round the World'.

The sequence was recreated in the movie Bohemian Rhapsody, helping actor Rami Malek win an Oscar for his portrayal of Freddie Mercury.

When was Freddie Mercury's final show with Queen?

Queen - These Are The Days Of Our Lives (Official Video)

Queen continued recording right up until four months before Mercury's death on 24 November 1991.

However, their live performances were cut short when the singer was diagnosed as HIV positive in 1987.

Queen's final show was titled A Night Of Summer Magic and took place at Knebworth House in Hertfordshire on 9 August 1986. It was the final date of a European tour in support of the band's A Kind Of Magic album, which was released in June.

What happened to John Deacon?

John Deacon Of Queen. Picture: Getty

John Deacon was upset by Freddie Mercury's death in 1991. He later said: "As far as we are concerned, this is it. There is no point carrying on. It is impossible to replace Freddie."

After playing live with Queen three more times – at The Freddie Mercury Tribute Concert for AIDS Awareness in 1992, at a charity concert with Roger Taylor in Midhurst in 1993, and at the opening of the Bejart Ballet in Paris in 1997, performing 'The Show Must Go On' with Elton John – he decided to retire from music.

He re-appeared only briefly by joining Queen in October 1997 for the recording of the final Queen song 'No-One but You (Only the Good Die Young)', included on the Queen Rocks album.

What are Queen doing now?

Adam Lambert and Brian May. Picture: Getty

Brian May and Roger Taylor are still performing regularly as Queen, and currently sell out arenas and stadiums around the world alongside singer Adam Lambert.

From 2004, they performed with Free singer Paul Rodgers for a number of years, and even released the album The Cosmos Rocks in 2008.