Gold Meets... Graham Gouldman: 10cc legend reflects on original band's split and touring with hero Ringo Starr
2 May 2021, 13:00 | Updated: 25 September 2023, 12:53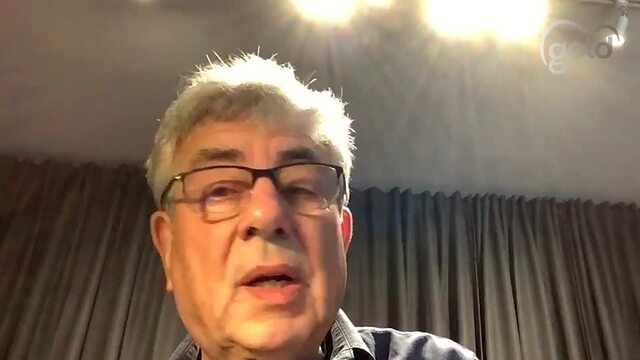 Gold Meets... Graham Gouldman
Graham Gouldman is one of the most underrated British musicians and songwriters of all time.
Best known for his amazing body of work with 10cc - behind such classic songs as 'I'm Not in Love' and 'Dreadlock Holiday' - but he has also written for a host of other artists over the years including Herman's Hermits, The Hollies, the Yardbirds and Cher among others.
Gold's James Bassam caught up with Graham - a big Gold fan! - ahead of 10cc's upcoming tour, for our latest Gold Meets... special. To hear the whole episode and hearing Graham's biggest hits and influences, you can listen now on Global Player.
Watch the full interview above.
Graham explained how it was The Beatles who first inspired him to get into music as a youth, saying: "Who didn't want to be in The Beatles? That was my generation.
"They were certainly the biggest inspiration, both for playing and everything to do with being in a band, but particularly the songwriting aspect of it. But they were writing songs that were kind of different from everybody else's. And, really, they set the benchmark for me.
"I still aspire to write like them. I mean, if I get stuck in the middle of a song, I go, 'What would John do here? What would Paul do here?' They still live with me when I'm writing songs, as I think they do with many other writers."
In 2018, Graham got to fulfil a long dream by touring in Ringo Starr's All-Starr Band. He said: "It was surreal. In fact, I put a new solo album out early last year called Modesty Forbids, and the opening track is called 'Standing Next to Me'. It's about my time on the road with Ringo and His All Star Band.
"And he was lovely. He was a very generous, funny, no-nonsense kind of guy who loved playing."
Looking back at the early days of 10cc, Graham said: "The initial four years when Kevin [Godley] and Lol [Creme] were in the band were a really magical time. I think you go through periods where whatever you do is right. You can't do wrong. Or because you did it, it must be right. There was a weird thing that happens.
"Of course, that can't last forever, but we certainly, I think, produced some amazing stuff during that time. Of course, when Kevin and Lol left in '78, Eric [Stewart] and I then had a big discussion about whether we sort of morally had the right to retain the name, or whether we should carry on.
"We knew we wanted to carry on working together. But whether we should keep the name 10cc? Anyway, after much discussion, we decided that we would, and of course, we went on to have hits with just the two of us, most notably 'Dreadlock Holiday' and 'The Things We Do for Love'."
Graham admitted that he wished that the band could have got back together as a four-piece, saying: "I had a combination of thinking they were completely stupid, and having sort of respect for them for doing what they believed in – they wanted to do another project – and believing in it.
"I mean, Kevin and I have been involved in many projects over the years, and we talk to each other regularly. We're actually talking at the moment about doing a new project together.
"But we always talk about that period, and we know what should have happened, but it didn't happen, which is that Kevin and Lol should have gone and done their own thing – we could have taken a year off and then come back together. But, you know, hindsight is a wonderful thing, isn't it?"
10cc head out on a UK tour in March 2022. For all the ticket details, head over here for more.