10cc facts: Members, songs, break-ups and how they got their name
9 June 2022, 12:53 | Updated: 21 September 2023, 12:55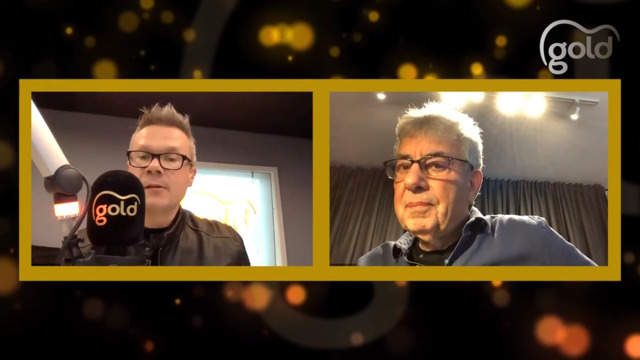 Gold Meets... Graham Gouldman
10cc had a run of five top ten albums in the 1970s that made them pop superstars.
It's been a while since they released new music, but 10cc are still going today with regular live tours.
They're led by founding member Graham Gouldman, who formed the group 50 years ago.
But do you know how they got their name? And have you kept track of all the lineup changes over the years?
Do you know the name of 10ccs very biggest and best songs? Here's everything you need to know about 10cc as they enter Gold's digital Hall of Fame.
When did 10cc form and who was in their original lineup?
While they broke through in the 1970s, 10cc had their roots in the 1960s and even earlier.
Kevin Godley and Lol Creme knew each other as boys in Stockport, England, while Godley and Graham Gouldman went to the same secondary school and played their first music together at the local Jewish Lad's Brigade.
1n 1964, Gouldman's band The Whirlwinds recorded the Creme-written 'Baby Not Like You' as the flip of their sole single 'Look At Me'.
That band became The Mockingbirds, with Godley joining the group on drums, but they fizzled out after a couple of years and clutch of flop singles.
The Whirlwinds - Baby Not Like You - 1964 45rpm
Godley and Creme reunited and recorded as The Yellow Bellow Room Boom. They then became Frabjoy and Runcible Spoon, with both Gouldman and then-guitarist of Wayne Fontana and the Mindbenders Eric Stewart joining in on the sessions.
Gouldman also went on to join The Mindbenders and wrote a couple of their singles, before they split.
The future 10cc would continue to intermingle in the 1960s, appearing on each other's recordings, and soon all would be regularly recording at Strawberry Studios, which had been formed by Stewart with Peter Tattersall.
The foursome recorded oodles of music together and sometimes with other people, which was released as all sorts of strange semi-fictional bands towards the end of the decade (Crazy Elephant, Fighter Squadron and Silver Fleet).
Hotlegs (10cc) (Neanderthal Man) 1970 Video.flv
"We did a lot of tracks in a very short time – it was really like a machine," Godley told Zigzag in 1975. "We used to do the voices, everything – it saved 'em money. We even did the female backing vocals."
Gouldman then left the duo to work as a staff songwriter in New York, while Stewart, Godley and Creme continued to collaborate, eventually putting out an album Thinks: School Stinks, which even featured Gouldman on bass on one track.
The original foursome of continued to write for, play on and produce music for other artists, but wanted to do their own thing properly.
They were rejected by Apple, but the founding foursome of Lol Creme, Eric Stewart, Graham Gouldman and Kevin Godley were signed by Jonathan King on the strength of 'Donna', their soon-to-be first single as 10cc.
How did 10cc get their name?
10cc means 10 cubic centimetres – which is the same as 10ml. Bit of an odd bandname, no?
The group got their name from King when he signed them to his UK Records label in July 1972, but where he got it from is open to some dispute.
King claimed that the unusual bandname came from a dream where he was standing in front of the Hammersmith Odeon in London, with a sign reading "10cc The Best Band in the World".
The other version of the story is a bit more... well, let's not beat around the bush and just get to the issue at hand: The average volume of semen is 1.5 to 5.0ml (or 1.5-5cc) per ejaculation.
According to the legend, King wanted to name the group after this volume but got his numbers wrong, because 10cc is actually double that.
Another suggestion was that the excessive 10cc signifies the sexual prowess and virility of the goop group.
King has denied the suggestion: "I went to sleep that night and had this dream that a band of mine on my label made number one on the album and singles charts simultaneously in America, and the band was 10cc.
"Everybody then decided that this was apparently meant to be the amount of an average male ejaculation. Which was absolutely far from the truth.
"There's a lot of apocryphal stories about names, and unfortunately, most of them are much more amusing than the ugly reality, which in this case is that the name came to me in a dream."
10cc - The Things We Do For Love
Back in 1973 soon after the band formed, Creme backed this up, telling Rolling Stone that King "claimed it came to him in a dream three times so it had to have some significance".
In the very same interview, Gouldman noted (wrongly) as an aside that "9cc is the average ejaculation" – probably the first time the theory was put out there.
And Creme later told Pulse in 1988: "We were racking our brains for a suitable name, one that really captured our style and image.
"Jonathan King, who'd signed us to his UK label, said, '10cc - because it's the average amount of semen ejaculated by a healthy male!' Well, naturally, we thought it was perfect."
What are 10cc's most famous songs (and albums)?
At the core of the original 10cc were two separate songwriting teams: the pop-heavy duo of Stewart and Goldman and the more artsy Godley and Creme.
Godley and Creme left the group in 1976 (more on that later), but through its lineup changes, 10cc released 11 studio albums, including a run of five top 10 records in 1970s: Sheet Music, The Original Soundtrack, How Dare You!, Deceptive Bends and Deceptive Bends.
Their biggest songs are:
Donna
Rubber Bullets
The Dean and I
The Wall Street Shuffle
Life Is a Minestrone
I'm Not in Love
Art for Art's Sake
I'm Mandy, Fly Me
The Things We Do for Love
Good Morning Judge
Dreadlock Holiday
Why did 10cc split up?
10cc - Good Morning Judge
It sounds like a cliché, but the thing that first drove a wedge between the members of 10cc genuinely was creative differences.
As the group scored more and more success, there was a split between the pop (Stewart & Goldman) and art (Godley & Creme).
Godley and Creme thought things were getting a bit stale in 10cc and drifted off to record their triple album Consequences, and in the process left the group.
"Unfortunately, the band wasn't democratic or smart enough at that time to allow us the freedom to go ahead and do this project and we were placed in the unfortunate position of having to leave to do it," Godley told Uncut in 1997.
Godley & Creme - Under Your Thumb (1981) • TopPop
Stewart told BBC Radio Wales of the split: "I was sorry to see them go. But we certainly did fall out at the time.
"I thought they were crazy. They were just walking away from something so big and successful. We'd had great success around the world and I thought we were just breaking in a very, very big way."
10cc continued without Godley and Creme, who went on to do their own thing (music and pop video production), shuffling the lineup as the years went on.
Paul Burgess had been a touring member of the band since 1973, and he joined as a permanent member in 1976.
10cc decided to call it a day in 1983 as the hits dried up. Gouldman worked with the Ramones and went on to form Common Knowledge (later Wax) with Andrew Gold, while Stewart worked with the likes of Paul McCartney and Agnetha Fältskog of ABBA.
What pop videos did Godley & Creme produce?
Frankie Goes To Hollywood - Two Tribes
Not content with their career as popstars in 10cc, and later as the experimental rock duo Godley & Creme, the pair decided to move into pop music video production, just as the medium exploded in the 1980s.
They started with their own clips for 'Englishman in New York' and 'Wide Boy', before lending their skills to other artists, racking up over 50 credits before the end of the decade, including their old 10cc pals, showing that any bad feeling had surely eased.
Peter Gabriel - Don't Give Up (ft. Kate Bush)
Among their most enduring music videos were:
Visage – Fade to Grey
Duran Duran – Girls on Film
Toyah – I Want to Be Free
Asia – Heat of the Momen
Joan Armatrading – The Weakness in Me
Elton John – Kiss the Bride
Herbie Hancock – Rockit
The Police – Every Breath You Take
Frankie Goes to Hollywood – Two Tribes
Frankie Goes to Hollywood – Power of Love
Artists United Against Apartheid – Sun City (with Jonathan Demme and Hart Perry)
Duran Duran – A View to a Kill
Eric Clapton – Forever Man
Huey Lewis and the News – Hip to Be Square
Lou Reed – No Money Down
Patti LaBelle – Oh, People
Peter Gabriel & Kate Bush – Don't Give Up
The Police – Don't Stand So Close to Me '86
Ultravox – All Fall Down
George Harrison – When We Was Fab
What songs did Graham Gouldman write for other artists before 10cc formed?
The Yardbirds - "Heart Full Of Soul" (1965)
Godley & Creme weren't the only members of 10cc to score some serious success outside the band.
Before 10cc even launched, Graham Gouldman scored some major hits writing songs for other artists, putting his stamp on the 1960s.
Between 1965 and 1967 he wrote 'For Your Love', 'Heart Full of Soul' and 'Evil Hearted You' for The Yardbirds, and 'Look Through Any Window' (a co-write with Charles Silverman) and 'Bus Stop' for The Hollies.
His other hits included, 'Listen People', 'No Milk Today' and 'East West' for Herman's Hermits, 'Pamela, Pamela' and 'The Impossible Years' for Wayne Fontana, 'Behind the Door' for St. Louis Union and 'Tallyman' for Jeff Beck.
When did 10cc reform and who is in their current lineup?
After the success of 1987 compilation Changing Faces – The Very Best of 10cc and Godley & Creme which covered both groups, Goldman and Stewart reconvened as 10cc in 1991 to record ...Meanwhile, and they (sort of) got back together with Godley and Creme.
All the songs on the comeback album were Godley/Stewart numbers (apart from closer 'Don't Break the Promises' which had a co-write credit for Paul McCartney), and Godley and Creme were shipped in for a short while to do their bits.
Godley sung lead on 'The Stars Didn't Show' and backing vocals on a couple of tracks, and Creme did backing vocals on six songs, and that was it.
The album flopped and the newly-reformed 10cc were dropped by Polydor.
10cc - Art For Art's Sake - Later… with Jools Holland - BBC Two
Gouldman and Stewart recorded follow up Mirror Mirror for Japanese label Avex in 1995, but Stewart left the group after an accompanying tour.
That left Gouldman as the sole original member of 10cc, who still tours under the band's name today.
Godley and Gouldman enjoyed a brief reunion in the mid-00s, putting out the GG/06 EP in 2006.
There have been countless people in the 10cc lineup in the past few decades, and one definitely worth mentioning is Mick Wilson, who sang lead and backing vocals as well as playing rhythm guitar from 1999 to 2017, before he was replaced out in front by Iain Hornal.
The current 10cc lineup features Gary Gouldman with Paul Burgess, Rick Fenn, Keith Hayman and Iain Hornal.