10cc's Graham Gouldman teases new live shows and special Greatest Hits album
4 May 2022, 11:47 | Updated: 21 September 2023, 14:11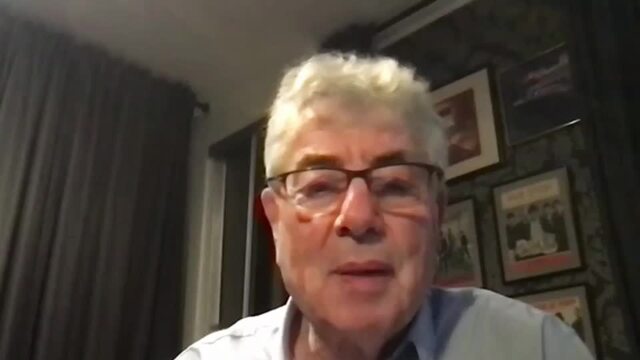 Graham Gouldman teases new 10cc album!
10cc are one of the UK's most unique and beloved bands of all time, and they're still spoiling fans with plenty to look forward to in 2022.
Original member Graham Gouldman will be touring with the band throughout 2022 and 2023, and they also have a brand new Greatest Hits compilation titled The Things We Do For Love: The Ultimate Hits and Beyond.
The album will feature all of 10cc's biggest hits including 'I'm Not in Love', 'Rubber Bullets', 'Dreadlock Holiday' and 'I'm Mandy Fly Me', as well as tracks by the band's various spinoff projects including Godley and Creme.
Released on May 20, the album also features songs written by Graham Gouldman, such as 'For Your Love' and 'Bus Stop'.
Graham caught up with Gold's James Bassam about the album and upcoming gigs, in the year which celebrates 50 years of 10cc.
Watch the interview above.
10cc - The Things We Do For Love
"We've got a lot of work during this year anyway," Graham said. "We've got various festivals. We're going to Ireland. We're going to New Zealand and Australia at the end of the year. But just prior to that – September and October – we've got a bit provincial city tour where we'll be going all over the shop."
Talking about the album, Graham added: "It's a different sort of compilation album, this one. It includes a lot of 10cc original recordings. It includes some stuff I did with Kevin Godley. We had a project called GG/06. There's some tracks from that. There's some tracks from the live 10cc recordings.
"These albums come out, and we're always trying to find a way of refreshing them. We can't put brand new stuff on, because we do that with solo albums. But I think this one works really well."
Get all the latest from 10cc's tour and album here.
The full tracklisting is:
1 Rubber Bullets
2 Donna
3 Dean & I
4 Wall Street Shuffle
5 Silly Love
6 Life Is a Minestrone
7 I'm Not in Love
8 Art for Art's Sake
9 I'm Mandy Fly Me
10 The Things We Do for Love
11 Good Morning Judge
12 Dreadlock Holiday
13 Natural Wonder
14 Under Your Thumb - Godley and Creme
15 Wedding Bells - Godley and Creme
16 Cry - Godley and Creme
17 Neanderthal Man - Hotlegs
18 Look Through Any Window - Graham Gouldman
19 No Milk Today - Graham Gouldman
20 Pamela Pamela - Graham Gouldman
Disc: 2
1 For Your Love - Graham Gouldman
2 Heartful of Soul - Graham Gouldman
3 Bus Stop - Graham Gouldman
4 Son of a Man - Gouldman & Godley
5 The Same Road - Gouldman & Godley
6 Johnny Hurts - Gouldman & Godley
7 Hooligan Crane - Gouldman & Godley
8 Barry's Shoes - Gouldman & Godley
9 Donna
10 Rubber Bullets
11 The Wall Street Shuffle
12 I'm Not in Love
13 Art for Art's Sake
14 I'm Mandy Fly Me
15 The Things We Do for Love
16 Dreadlock Holiday