Joan Baez "admits" Bob Dylan broke her heart in trailer for stunning new documentary – watch
8 September 2023, 12:11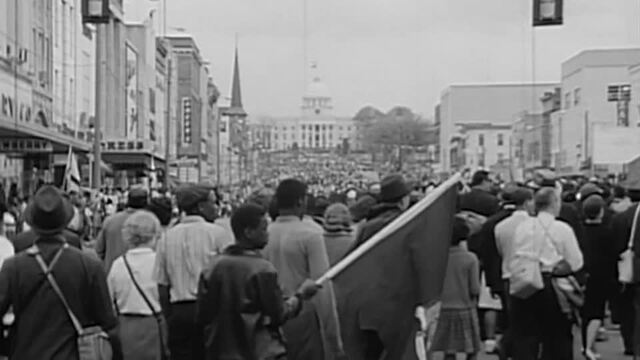 Joan Baez I Am A Noise – documentary trailer
Joan Baez looks back at her remarkable life and work for a beautiful new documentary.
After more than half a century as a folk icon, Joan Baez wrapped up her farewell tour in 2019.
During those live shows, Joan's sets spanned her entire career from her earliest recordings to the previous year's swansong, Whistle Down The Wind.
That wasn't the only looking back Joan was doing at the time, as she was also being filmed for a documentary that mixes up concert footage and Baez's own rummage through her archive of songs, artwork, diaries, therapy tapes and home movies.
Directed by Miri Navasky, Maeve O'Boyle and Karen O'Connor, Joan Baez – I Am A Noise will be released in cinemas and will be available to stream from October 6.
A trailer for the film has just been released and features Joan musing on her remarkable life and career, including her high profile relationship with Bob Dylan, which she immortalised in her 1975 single 'Diamonds & Rust'.
"I was just there riding the wave with him," Joan said of her time with Bob Dylan in the mid-1960s,
"I think Dylan broke my heart because it was so shattering."
Joan – smart enough to know the headlines her comment would provoke – then quipped with air-quotes: "That, I 'admit'."
The blurb for the film reads: "In this biography that opens with her farewell tour, Joan Baez takes stock in an unsparing fashion, confronting often painful memories and opening up about her history with mental illness, her family, drugs, ageing and questions of guilt and forgiveness.
"For the first time on record, she speaks to her relationship with Bob Dylan, how she used her fame to launch his career, and the pain of their later estrangement.
"The film interweaves diary entries and Baez's own illustrations with extensive conversations and backstage moments from the tour."