John Fogerty to celebrate Creedence Clearwater Revival at two massive UK shows
9 March 2023, 12:29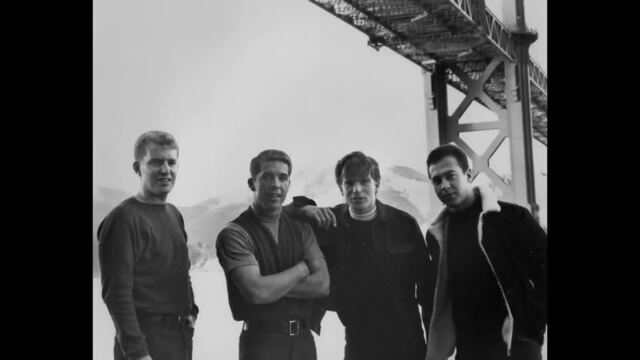 Travelin' Band: Creedence Clearwater Revival at the Royal Albert Hall documentary trailer
John Fogerty wants to celebrate his back catalogue with us – here's how to join him.
John Fogerty is in a celebratory mood.
After decades of trying, earlier this year he acquired a majority interest of the publishing rights to all those classic songs he wrote for Creedence Clearwater Revival.
What better way to mark the good news than to take those songs of his back out on the road?
And we can get in on the party, as John Fogerty has added two UK dates on The Celebration Tour, with support from Hearty Har – his sons Shane and Tyler and their band.
Fogerty plays Manchester Arena on May 25 before travelling to The O2 in London on May 29. Tickets go on general sale this Friday, March 10 at 10am.
"As of this January, I own my own songs again. This is something I thought would never be a possibility," said Fogerty.
"After 50 years, I am finally reunited with my songs. I also have a say in where and how my songs are used. Up until this year, that is something I have never been able to do.
"I am looking forward to touring and celebrating this year! I want to thank Concord for helping to make all of this happen.
"And, I am excited for new ideas and a renewed interest in my music... like a revival."
Fogerty will be playing Creedence Clearwater Revival's biggest hits at the shows, including songs like 'Proud Mary', 'Down on the Corner',' 'Fortunate Son', and 'Bad Moon Rising'.
It's great timing all round, as Creedence's 'Have You Ever Seen the Rain' has just topped one BILLION streams on Spotify, one of only a few hundred songs in the history of music to reach that figure.
Creedence Clearwater Revival - Have You Ever Seen The Rain (Official)
"I am honoured and humbled that my song has been loved by so many for all these years," Fogerty said
"I'm just so grateful. Ironically, I wrote this song about my band breaking up, but today, the song has found new meaning for me.
"I love to dedicate it to my family because they are the rainbow that comes from rain falling on a sunny day."