'Those Were the Days' singer Mary Hopkin to release a new album with her daughter
28 April 2023, 13:51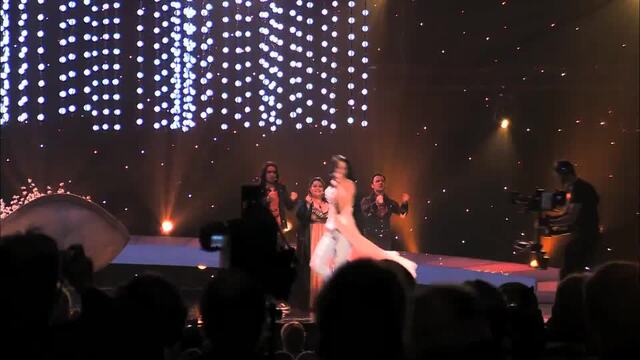 The Secret History of Eurovision – documentary trailer
Upcoming album Two Hearts will be released on Mary Hopkins' birthday.
After last year's renaissance with Sam Ryder and Liverpool hosting the 2023, the UK is very much getting back into all things Eurovision.
So it's probably the perfect time for a new album from one of our past Eurovision icons, Mary Hopkin.
Following up on last year's Pieces album, Hopkin has decided to work with her daughter Jessica Lee Morgan on an album of duets called Two Hearts.
The mum-and-daughter combo have previously collaborated on each other's albums, but this is the first time they will release a completely joint record.
Mary and Jessica play most of the instruments on the album, though Mary's son and Jessica's brother Morgan Visconti plays electric guitar on three tracks, and engineer Christian Thomas has provided additional guitar and bass.
A mix of newly-written material, and covers of 'Eternal Flame' by The Bangles, 'My Town' by the McGarrigles, and 'Why Worry' by Dire Straits, Two Hearts will be released on May 3, 2023, Mary's 73rd birthday.
The album features cover art painted by Jessica, and the full tracklisting of Two Hearts is as follows:
Tomorrow
Why Worry
The Less Said The Better
Where Do You Go?
Far Away
Eternal Flame
Here it All Comes Again
Sail With Me
My Town
You've Got Everything
Two Hearts, Broken
Mary came second at the 1970 Eurovision Song Contest with her song 'Knock, Knock, Knock, Who's There'.
The song only missed out on the top spot to Dana's 'All Kinds of Everything' representing Ireland.
She's also well-known for her massive UK number one single 'Those Were The Days'.
Mary Hopkin "Those Were The Days" on The Ed Sullivan Show
Produced by Paul McCartney, the single was one of the very first releases on The Beatles' Apple label.
Born in 1976, Jessica Lee Morgan is an established musician and songwriter in her own right.
She is the daughter of Hopkin and David Bowie/T.Rex producer Tony Visconti. Mary and Tony married in 1971 and had two children before their divorce in 1981.