Did Spanish dictator General Franco really cheat Cliff Richard out of Eurovision glory in 1968?
29 March 2023, 14:30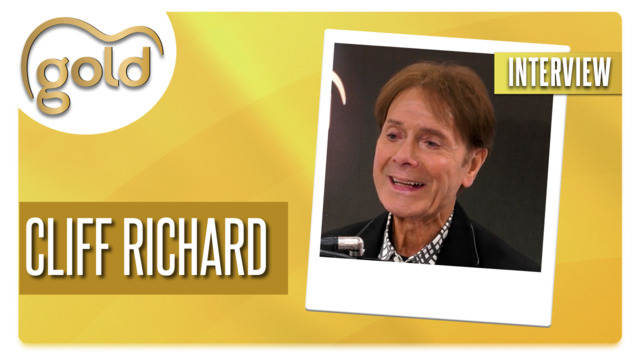 Cliff Richard interview: 'I hope to meet Stormzy'
Cliff Richard scaled the Eurovision leaderboard in 1968 but stalled at number two – but was he the real winner?
Despite our many years in the wilderness on the right hand side of the screen, the UK has won the Eurovision Song Contest a massive five times.
The first win was Sandie Shaw with 'Puppet on a String' in 1967, and it was very nearly the first of two back-to-back victories when Cliff Richard came oh-so close the following year.
After Sandie's win, the UK hosted Eurovision on April 6, 1968 at the Royal Albert Hall in London, with our representative being the future Sir Cliff with 'Congratulations'.
Written by Bill Martin and Phil Coulter (originally as "I Think I Love You' before Martin gave it a tweak) and produced by long-time Cliff associate Norrie Paramor, Cliff recorded the song on February 3, 1968.
It was the team of Martin and Coulter who had written 'Puppet on a String' for Sandie the year before, which immediately meant that 'Congratulations' was a hot favourite for that year's Eurovision.
'Congratulations' was released as a single on March 15, 1968, backed with 'High 'n' Dry' written by the team of Roger Cook and Roger Greenaway.
Cliff Richard - Congratulations (Eurovision Song Contest, 1968)
That was around three weeks before the Eurovision Song Contest, helping it start to build that head of steam.
'Congratulations' went on to top the UK charts that April and even became a global hit, reaching the top five in Austria, Belgium, Denmark, Finland, Germany, Ireland, the Netherlands, New Zealand, South Africa, Switzerland and Spain too.
But on April, 6, 1968 at the Royal Albert Hall, Sir Cliff missed out to Spain's 'La la la' by singer Massiel but just a single point, by 29 to 28.
Favourites don't always win, so why are have there been lingering whispers of shenanigans? Well, it's worth remembering at that time that Spain wasn't the sunny democracy it is today.
Between 1939 and 1975, France was ruled by the dictator Francisco Franco, who assumed the title of Caudillo after the Spanish Civil War.
And the Spanish authorities had already meddled in that year's Eurovision. Originally their entry was to be sung by Barcelonian Joan Manuel Serrat in Catalan – the language spoken Catalonia, the Valencian Community, and the Balearic Islands.
They demanded that the song instead be sung in Castilian Spanish – the "traditional" Spanish language as spoken in most of the country – so up stepped Madrid-born Massiel.
So the Franco regime's meddling isn't a conspiracy theory, it's a confirmed fact.
Joan Manuel Serrat - La, La, La - 1968
But surely Franco's goons couldn't get at the famously upstanding, honourable and totally-on-the-level Eurovision judges?
A 2008 documentary Yo viví el mayo español by Montse Fernandez Vila suggested exactly that, claiming that Francoist forces had sent state TV officials across Europe offering cash, TV contracts and record deals in a bid to tip the scales.
Then-TVE employee José María Íñigo appeared to lend weight to these rumours with talk of Spanish labels offering deals to artists and that the fix was common knowledge.
The idea was apparently that a big Eurovision win for Spain and hosting the 1969 contest would help put a bit of shine on Franco and his regime, especially in the febrile era of 1968 when students were rioting in Paris and Europe was beset with unrest.
"It's in the public domain that Televisión Española executives travelled around Europe buying series that would never be broadcast and signing concert contracts with odd, unknown groups and singers," director Vila told verTele! at the time.
"These contracts were translated into votes. It was these bought votes that won Eurovision for Massiel. The regime was well aware of the need to improve its image overseas.
"When you look at all the parties they organised and how Massiel was transformed into a national heroine, you realise it was rather over the top for a singing competition. It was all intended to boost the regime."
So was Eurovision a fix? Was 'Congratulations' the real winner of the 1968 contest? Well, that wasn't the end of the story.
La, la, la - Massiel (Spain 1968 - Eurovision Song Contest)
After the documentary screened, 1968's Eurovision winner Massiel herself was outraged.
She suggested that if the fix was in other more Francoist singers would have been chosen to perform.
Massiel in turn claimed that the broadcasters were defaming her as revenge for not appearing on their shows, while also trying to promote that year's entry, comedian Rodolfo Chikilicuatre.
Her comments don't prove that there was no rigging, and even if there was she may not have known about it, but more damaging to the story was that José María Iñigo recanted his allegations.
He said that he had just been repeating rumours, and offered a personal apology to Massiel.
As Whoops Dragovic's Jamie McLoughlin told The Guardian: "The more obvious answer for the landslide of votes from Germany, the penultimate country to vote for Spain, which tipped the result Massiel's way is – rather boringly – she went on a really popular German TV show the week before the contest to perform her song."
The rumours have not been laid to rest, though, and resurfaced once more in a radio documentary by Irish producer Robert Fitzpatrick in 2014.
Richard tracked down the former owners of the record company of Joan Manuel Serrat, the man who was first in line to sing for Spain before Franco's lot shut down his plans to perform in Catalan.
Power to All Our Friends - Cliff Richard (Eurovision Song Contest 1973)
Both Claudi Marti and Josep Maria Massip told the doc the same story that seemed to suggest that – despite Massiel's protestations and Iñigo taking back his claims – the Spanish had indeed bribed their way to victory.
"They essentially said that while Serrat did a promotional tour, executives from Televisión Española travelled with him and arranged to buy up all the votes," Richard told The Journal.
Perhaps we'll never know if 'Congratulations' was cheated out of Eurovision glory by Franco, but we'll leave the last word to Sir Cliff himself, who failed to build on his runner-up spot when 'Power To All Our Friends' placed third five years later.
"I've lived with this number two thing for so many years, it would be wonderful if someone official from the contest turned around and said, 'Cliff, you won that darn thing after all'," he told The Guardian.
"If, like they say, they believe there is evidence that it was I that was the winner, there won't be a happier person on the planet. It's never good to lose, never good to feel a loser.
"When I went on that night I said to the band, 'Look guys, there will be 400 million people watching, it will be a massive plug for our song'. And it was. I think we sold a million singles. But we really wanted to win.
"I'd be quite happy to be able to say I won Eurovision '68. It's an impressive date in the calendar these days."
We're not holding our breath, so maybe Sir Cliff can lobby to be our entrant at next year's competition to get the win that eluded him in 1968.