Gold Meets... Merrill Osmond: 'Led Zeppelin and Paul McCartney wanted to meet us'
18 September 2021, 05:00 | Updated: 21 September 2023, 12:03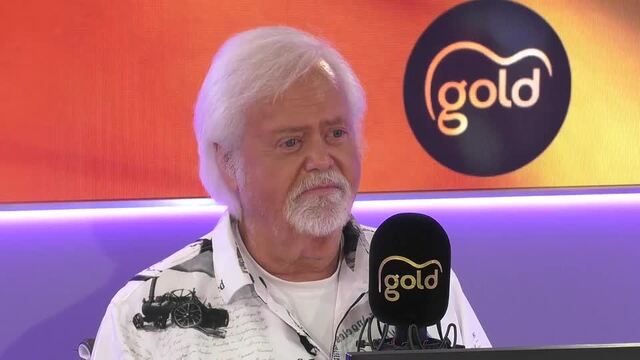 Gold Meets... Merrill Osmond
Merrill Osmond was part of one of the world's biggest ever pop groups, and he's still touring for thousands of fans every year.
The Osmonds took the world by storm in the 1970s as the leading boyband of the era, having previously made a name for themselves as The Osmond Brothers the previous decade, particularly as regular guests on The Andy Williams Show.
Merrill was joined by brothers Alan, Wayne and Jay, and later by younger brothers Donny and Jimmy, scoring massive hits with the likes of 'Love Me for a Reason' and 'Crazy Horses'.
To celebrate Merrill's latest album Live in London, Gold's James Bassam caught up with the legendary singer to hear his memories of his time in the UK at the height of their fame.
Merill also talked about the band's friendship with Elvis Presley, and how they were respected by artists such as Led Zeppelin and Paul McCartney.
Watch the full interview above.
Remembering when he first met McCartney, Merrill told James: "He was behind this door, and his little daughter and his wife were there.
"Donny was next to me, and my wife was here. The door opens, and, bless her heart, his little daughter screams and runs and tackles Donny. And my wife screams, and runs and tackles Paul.
"But you know what? He defended the Osmonds in the '70s, because the press didn't particularly like us. We were selling the records, and making the front page. But the press said 'squeaky clean' and 'don't listen to their records'.
"But Paul came out. I'd never met him. He went on the front page, blasting the press for blasting us. And from that point on over here, things changed. To have him come out like that – can you imagine?"
He added how even rock legends like Led Zeppelin wanted a bit of Osmonds magic back in the day.
"First of all, Zeppelin. I mean, when Zeppelin wanted to meet us – we met them backstage. They got up on their stage to do their show, and then they invited us to come up on stage with them.
"You know, the industry itself, in the '70s, we were all like a big family. And we all knew each other's style. We listened to each other's music.
"And here we are – Led Zeppelin wanting to meet the Osmonds. And we're on stage with Zeppelin. I mean, people there, watching Zeppelin, were probably not our fans. But when Zeppelin introduced us, it was an amazing reaction."