Watch the cast of the new Osmonds musical sing 'Love Me For a Reason'
12 November 2021, 12:42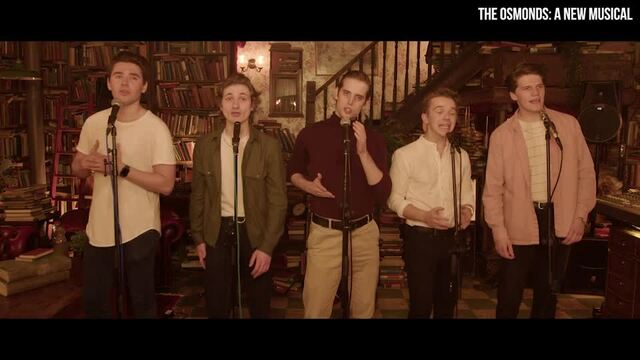 The cast of The Osmonds musical sing 'Love Me For a Reason'.
The Osmonds: A New Musical has its premiere at Leicester's Curve on February, 3 2022.
The Osmonds: A New Musical got its five Osmond brothers when the main cast was announced last month.
Ryan Anderson plays Merrill Osmond, Jamie Chatterton is Alan Osmond, Alex Lodge is Jay Osmond, Danny Nattrass is Wayne Osmond and Joseph Peacock is Donny Osmond. 
And the boys have given us all a sneak peak at what to expect from the show with a performance of the classic 'Love Me For A Reason', which you can watch above.
The tour begins at Leicester's Curve on 3 February, 3 2022 and is booked to run until December 3, 2022 at Venue Cymru in Llandudno, Wales.
Tickets are on sale now and full details of the tour are available on the musical's official website.
As well as 'Love Me For A Reason', the musical features a number of other Osmonds hits, including 'One Bad Apple', 'Down by the Lazy River', 'Crazy Horses', 'Let Me In', '(We're) Having a Party', 'Puppy Love', 'Long Haired Lover From Liverpool' and Paper Roses'.
The Osmonds - "Love Me For A Reason"
When the cast was first announced, Jay Osmond, who wrote the story on which the musical is based, said: "I am thrilled that we have found such dynamic and talented performers to play my brothers and me.
"We saw some brilliant actors in the auditions and I was so impressed at the work people put in throughout the process.
"When these five guys walked in, they lit up the room with their smiles and raised the roof with their voices; I knew we'd found our boy band."