Listen to Peter Gabriel's comeback single 'Panopticom' featuring Brian Eno
6 January 2023, 15:06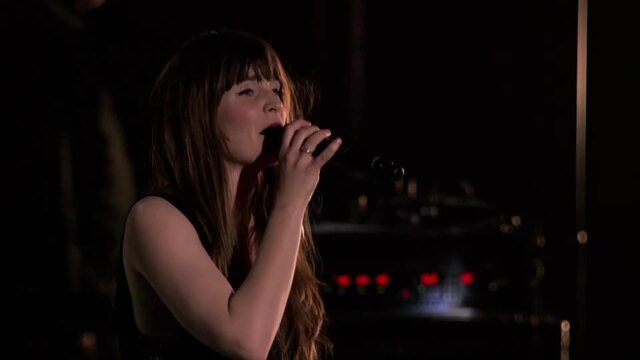 Peter Gabriel's Back to Front concert film movie trailer
Peter Gabriel's new single comes from his first newly-written album in over two decades.
Peter Gabriel has today (January 6) released his long-awaited comeback single 'Panopticom'.
The track is the first to be taken from the upcoming i/o, his first solo album of newly-written material in over 20 years.
Accompanied by a cover image by the artist David Spriggs called Red Gravity, 'Panopticom' was written and produced by Peter and recorded at Real World Studios in Wiltshire and The Beehive in London.
"The first song is based on an idea I have been working on to initiate the creation of an infinitely expandable accessible data globe: The Panopticom," Gabriel said.
"We are beginning to connect a like-minded group of people who might be able to bring this to life, to allow the world to see itself better and understand more of what's really going on."
Panopticom (Bright Side Mix)
'Panopticom' is released on the full moon, and Gabriel said that subsequent new songs will also be released on the upcoming full moons, with each featuring their own piece of art.
The song features lyrics inspired by research group Forensic Architecture, journalism group Bellingcat and human rights organisation WITNESS.
Musical contributions come from frequent Gabriel collaborators Tony Levin, David Rhodes and Manu Katché, with additional electronics from ambient icon Brian En and backing vocals from Ríoghnach Connolly of The Breath.
Peter Gabriel - i/o The Tour (Trailer)
Gabriel added of his upcoming album: "Some of what I'm writing about this time is the idea that we seem incredibly capable of destroying the planet that gave us birth and that unless we find ways to reconnect ourselves to nature and to the natural world we are going to lose a lot.
"A simple way of thinking about where we fit in to all of this is looking up at the sky… and the moon has always drawn me to it."
Last year, Gabriel announced his first UK tour in nearly a decade,
His last British shows were way back in 2014 and he'll be back on the road in summer 2023.
The full UK and Ireland tour dates are as follows:
Saturday 17 June – Utilita Arena, Birmingham
Monday 19 June – The O2, London
Thursday 22 June – OVO Hydro, Glasgow
Friday 23 June – AO Arena, Manchester
Sunday 25 June – 3Arena, Dublin, Ireland
Peter Gabriel - Games Without Frontiers (Live in Buenos Aires, 2009)
The dates have a gap on Saturday, June 24, where Gabriel could play the 2023 Glastonbury Festival. He made his debut at the festival in 1979, returning with a hits-laden set in 1994.
On announcing the shows, Gabriel said: "It's been a while and I am now surrounded by a whole lot of new songs and am excited to be taking them out on the road for a spin. Look forward to seeing you out there."
Gabriel will play a mix of new songs from i/o on the upcoming tour as well as "hits, fan favourites and the unexpected" from his 50 years in music.