The Police release previously unseen Christmas video for 'Don't Stand So Close To Me'
9 December 2021, 11:22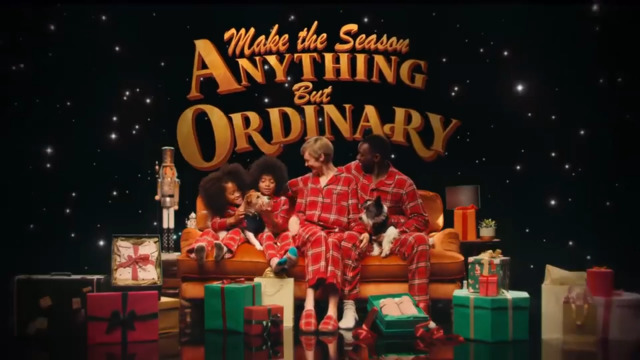 M&S release official 2021 Christmas Advert
Over 30 years after its original release, The Police unearth the Christmas video for 'Don't Stand So Close To Me'.
The Police scored their third number one UK single back in 1980 with the release of 'Don't Stand So Close To Me'.
It was the lead track from their third album Zenyatta Mondatta and told the sordid tale of a teacher having a relationship with one of his pupils.
The original video played on the theme of the song, featuring Sting as a teacher not-quite fending off the attentions of his student.
But the band also filmed an alternate Christmas video for the song in the winter of 1980 during their tour of Canada and the US.
Shot in Grey Rock, Quebec in Canada (the same location as the video for 'De Do Do Do, De Da Da Da', the seasonal film shows the band in the snowy landscape and Santas on skis.
The Police - Don't Stand So Close To Me (Official Christmas Version)
To celebrate Christmas 2021, the band have unearthed this unseen video from their archives for you to enjoy,
After topping the charts, 'Don't Stand So Close To Me' became the biggest selling single of the year in the UK, and went top ten on the Billboard Hot 100 in the US.
Sting has told various stories over the years about the inspiration behind the song.
At times he's suggested that it was based on his inappropriate (but not acted upon) feelings as a young teacher before his pop career, or based on the interplay between The Police and their young female fans.
However, he's also denied completely that the song is at all autobiographical, suggesting it's just a character piece.
The song was re-recorded in 1986 with a different chorus and new arrangement and production and included on Every Breath You Take: The Singles compilation as 'Don't Stand So Close To Me '86'
The Police - Don't Stand So Close To Me
Last month, Sting released his 15th solo studio album The Bridge.
"These songs are between one place and another, between one state of mind and another, between life and death, between relationships," he said.
"Between pandemics, and between eras – politically, socially and psychologically, all of us are stuck in the middle of something. We need a bridge."