Procol Harum singer Gary Brooker dies, aged 76
23 February 2022, 09:10 | Updated: 21 September 2023, 12:44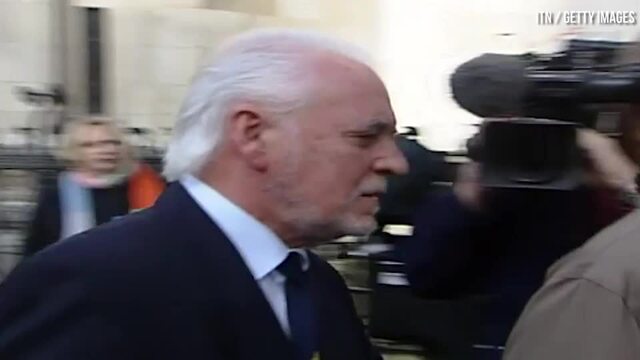 Procul Harum singer Gary Brooker seen in stock footage
Gary Brooker was the vocal powerhouse of Procol Harum, the band behind 'A Whiter Shade of Pale'.
Gary Brooker, the frontman of psychedelic rock icons Procol Harum, has died at the age of 76.
Brooker co-wrote and sung the band's material, including their massive 1967 debut single 'A Whiter Shade of Pale'.
Gary died on Saturday (February 19), a statement on the Procol Harum website confirmed.
"With the deepest regret we must announce the death on 19 February 2022 of Gary Brooker MBE, singer, pianist and composer of Procol Harum, and a brightly-shining, irreplaceable light in the music industry," it read.
"Aged 76, he had been receiving treatment for cancer, but died peacefully at home."
PROCOL HARUM - A Whiter Shade Of Pale - promo film #1 (Official Video)
It continued: "From his earliest onstage duets with his musician father, through his youthful recording career with Southend's The Paramounts, Gary exhibited and developed a highly-individual talent.
"His first single with Procol Harum, 1967's 'A Whiter Shade of Pale', is widely regarded as defining 'The Summer of Love', yet it could scarcely have been more different from the characteristic records of that era."
The statement finished: "Gary's charisma was by no means confined to the stage. He lit up any room he entered, and his kindness to a multilingual family of fans was legendary.
"He was notable for his individuality, integrity, and occasionally stubborn eccentricity. His mordant wit, and appetite for the ridiculous, made him a priceless raconteur (and his surreal inter-song banter made a fascinating contrast with the gravitas of Procol Harum's performances).
"But for all his other interests and skills – prize-winning angler, pub-owner, lyricist, painter, inventor – he was above all a devoted and loyal husband to Franky, whom he met in 1965 and married in 1968. Our thoughts must be with her, their families and friends at this extremely sad time."
The statement confirmed that Brooker will have a private funeral, with a memorial celebration to follow.
Procol Harum's final concert was at the Seaside Festival in Spiezer Bucht, Spiez, Switzerland, on August 24, 2019.
Their final release was the three-track Missing Persons (Alive Forever) EP, which came out in May 2021.
As well as his decades of groundbreaking work with Procol Harum, Brooker collaborated with the likes of Eric Clapton, Bill Wyman, Ringo Starr, Paul McCartney and George Harrison.
He also wrote a Danish Royal Ballet, and sang in Alan Parker's movie adaptation of Evita.
Brooker's charity work included a concert a London's O2 shortly before the first COVID-19 lockdown, which raised over a £1 million for the Royal Marsden Hospital.