Procol Harum lyricist and 'A Whiter Shade of Pale' co-writer Keith Reid dies, aged 76
30 March 2023, 10:40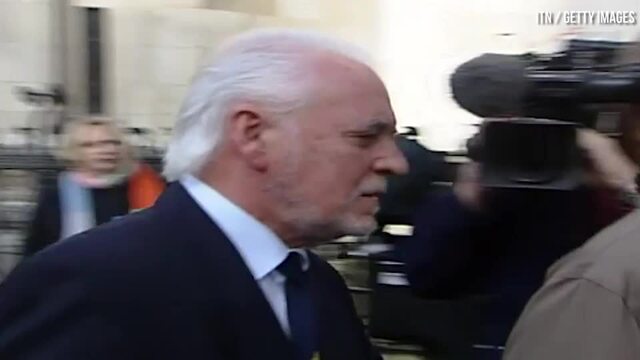 Procul Harum singer Gary Brooker seen in stock footage
Keith Reid wrote the words to every original Procol Harum song from 1967 till 2003.
Keith Reid, the lyricist of Procol Harum, has died at the age of 76.
While he wasn't a musician, Keith was an official member of the band and wrote the words to all of their original material up until 2003.
"It is with the deepest sadness that we must announce the passing of the lyricist Keith Reid, who died suddenly on 23 March 2023, in hospital in London," read a post on the official Procol Harum website.
"He had been receiving cancer treatment for the past couple of years.
"Keith was the co-founder and lyricist for the band Procol Harum, notably penning their biggest hit 'A Whiter Shade of Pale', which contains some of the most enigmatic lyrics of all time."
PROCOL HARUM - A Whiter Shade Of Pale - promo film #1 (Official Video)
It continued: "He always said that, at the end of his life, he would explain what it all meant: but sadly he didn't get this opportunity.
"Keith was also involved in numerous other projects within entertainment, and was a co-writer on what became known as the unofficial Australian anthem 'You're the Voice', sung by John Farnham.
"His family would like to thank numerous well-wishers for their very kind messages.
"A private funeral will be held, and this page will be updated soon with details for those who would like to make a donation in his memory. Keith will be greatly missed."
The Jewish son of a Holocaust survivor, Reid was born on October 16, 1946 in Hertfordshire and met Gary Brooker in 1966.
The pair co-wrote Procol Harum's debut single, the era-defining 'A Whiter Shade of Pale', with Matthew Fisher adding its masterful organ solo.
John Farnham - You're the Voice (Official Video)
'A Whiter Shade of Pale' topped the UK singles charts during the Summer of Love in 1967 and went top 5 in the US.
Reid went on to write every lyric for the band until their eleventh record The Well's on Fire in 2003.
Their 2017 swansong Ovum was written without him, with words instead from Brooker and Pete Brown.