Ricky Nelson facts: Song, TV shows, life and tragic death of teen idol and rock legend
21 October 2022, 13:24 | Updated: 26 September 2023, 13:32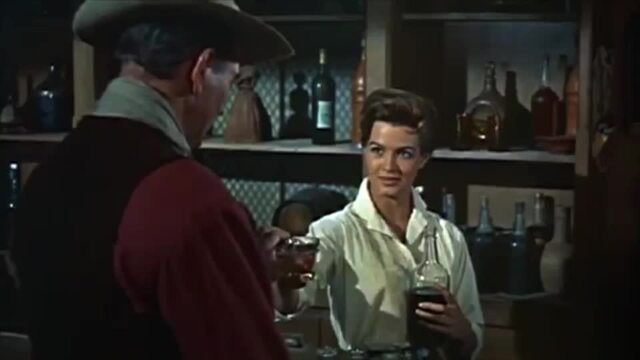 Rio Bravo movie trailer starring Ricky Nelson
Ricky Nelson was a child star turned teen idol who was on the comeback trail when disaster struck.
In the late 1950s, Ricky Nelson wasn't just a teen idol. He was the teen idol.
Indeed, it's claimed that the December 1958 issue of Life magazine with Ricky on the front cover actually coined the phrase "teen idol" to describe him.
He had his ups and downs in the years that followed, but just when it looked like he might finally be on the verge of a genuine comeback, tragedy struck.
On New Year's Eve in 1985, he was the passenger on a plane that crashed when making an attempted emergency landing. While the pilots survived, all seven passengers died.
Below we celebrate the life and work of Ricky Nelson, and look at the circumstances of his heartbreaking death.
Ricky started off as a child star in his parent's radio sitcom The Adventures of Ozzie and Harriet.
Ozzie and Harriet's two sons were initially played by actors, but that all changed on February 20, 1949 when the then-12-year-old David and 8-year-old Eric Hilliard "Ricky" Nelson made their bow in the fifth season episode 'Invitation to Dinner'.
TV was still a fledgling medium then, and before making the switch from wireless to the small screen the show had a movie spinoff Here Come The Nelsons in 1952.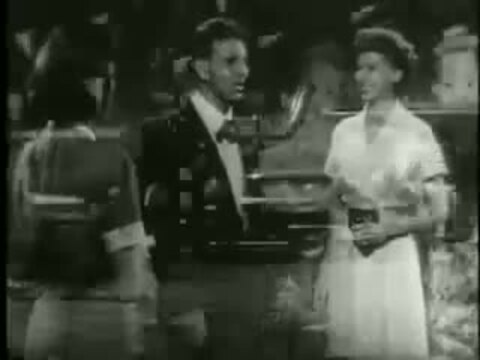 Here Come The Nelsons movie trailer starring Ricky Nelson
It was a hit, and The Adventures of Ozzie and Harriet came to TV on October 3, 1952 and ran all the way till September 3, 1966 – making it one of the longest-running sitcoms in TV history to this day.
Long before the show was cancelled, Ricky had proved himself as its breakout star, bursting on to the pop and country charts.
Having dabbled in the clarinet and drums as a kid, he was inspired by the likes of Carl Perkins and the rest of the Sun Records stable to pick up a guitar.
Ricky's dad helped him get a one-single deal with Verve, and he released 'A Teenager's Romance' with a cover of Fats Domino's 'I'm Walkin'' on the flip.
Powered by a performance of the latter on The Ozzie and Harriet Show episode 'Ricky, the Drummer', the single was an instant success, going all the way to number two on the Billboard Hot 100.
Ricky was no flash in the pan. Over the next few years, the hits simply kept coming.
Ricky Nelson~A Teenager's Romance
Just looking at his top ten singles before The Beatles released a song in the US, there was (deep breath) 'Be-Bop Baby', 'Stood Up', 'Believe What You Say', 'Lonesome Town', 'I Got a Feeling', 'It's Late', 'Never Be Anyone Else But You', 'Just a Little Too Much', 'Sweeter Than You', 'Hello Mary Lou', 'Young World', 'Teen Age Idol' and 'It's Up to You'.
There was also 1958 number one 'Poor Little Fool' and 1961 chart-topper 'Travellin' Man'.
His 1957 debut album Ricky also hit number 1, and the following five albums all charted well.
In 1961, Rick is 21 marked a shift in name from Ricky to Rick, but didn't dent his star, reaching number eight.
Ricky Nelson - Travelin' Man (1961, Stereo) 4K
After that though, the hits slowed down a little, though 'For You' did reach number five in 1963 and his other singles did hover around the Hot 100.
Like many singers of the time – think Elvis Presley in particular – Ricky also enjoyed a parallel career as an actor,
His performances in 1959's Rio Bravo and 1960's The Wackiest Ship in the Army being especially well-received.
As the years went on, Ricky – now Rick – kept on working. Kept on putting out records.
There were occasional peaks. Bob Dylan cover 'She Belongs To Me' reached number 33 in 1969.
In 1971, the self-penned 'Garden Party' reached number six on the Hot 100 and topped the Adult Contemporary.
The comeback fizzled out, and the song was his last ever appearance in the Top 40.
Ricky Nelson - Garden Party (1972)
In 1982, Ricky and his wife Kris Harmon divorced after nearly two decades of marriage. The couple had a shotgun wedding in April 1963 when Kris was pregnant, and they went on to have four children together.
A few years later in 1985, Rick made a concerted effort at a proper comeback.
He added the "y" back to the end of his name, released the compilation album Ricky Nelson: All My Best and went out on the road with early inspiration Fats Domino, playing his biggest hits.
He was no fan of flying, but Ricky was even less keen on taking a tour bus around the country.
So he shelled out $118,000 for a fourteen-seat 1944 Douglas DC-3 plane that had once belonged to Jerry Lee Lewis.
The plane had suffered a number of issues, with one fault grounding the plane in September and stopping Ricky from playing the first Farm Aid concert.
Nevertheless, the tour continued.
Rick Nelson Hello, Mary Lou 1985
Ricky and his band were on a three-date jaunt after Christmas and had played successful shows in Orlando, Florida and Guntersville, Alabama when they got a private plane to Dallas for a New Year's Eve party.
It never made it. At around 5.14pm, the plane crash landed in a field outside of De Kalb, Texas, hitting a number of trees as it made its descent.
The privately-owned Douglas DC-3 was less than two miles from a landing strip at the time of the crash.
While the pilots survived, all seven passengers died.
That included Ricky and his fiancée Helen Blair, as well as Nelson's backing group The Stone Canyon Band: Andy Chapin, Rick Intveld, Bobby Neal, Patrick Woodward, and sound technician Donald 'Clark' Russell.
A later investigation concluded that the crash was most likely caused by a faulty petrol-powered cabin heater catching fire in flight.
Ricky was only 45.