Watch the eye-opening trailer for new Syd Barrett and Pink Floyd documentary Have You Got It Yet?
28 April 2023, 13:38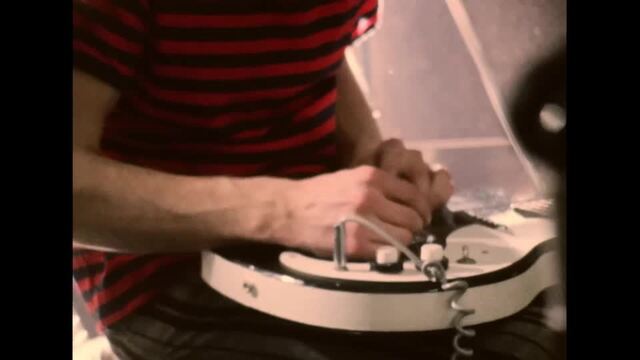 Have You Got It Yet? The Story of Syd Barrett and Pink Floyd – Trailer
Before Roger Waters and David Gilmour sparred as the head of Pink Floyd, there was Syd Barrett.
A stunning trailer has been unveiled for a new documentary Have You Got It Yet? that explores the life and work of Pink Floyd founding member Syd Barrett.
Syd was the leader of the band in its early years but was forced from the lineup in 1968 amid his worsening mental health. He went on to have a short-lived solo career before retiring.
Have You Got It Yet? The Story of Syd Barrett and Pink Floyd has been over a decade in the making, with the project originally headed up by long-time Pink Floyd cover artist Storm Thorgerson.
Directing duties were handed over to Roddy Bogawa after Storm's passing in 2013, and Deadline reports that Mercury Studios has now completed the film.
The documentary includes new interviews with Barrett's surviving bandmates David Gilmour, Roger Waters and Nick Mason.
Barrett died in 2006, while the band's keyboard player Richard Wright passed away in 2008.
"It's the tragic story of Brian Wilson and Kurt Cobain and many others in music and art whose explosive creative drives often rest on fragile exuberant energy that gets pressure cooked from their success," Bogawa said.
"The film is not only a portrait of one of the most iconic cult figures in music through the lens and memories of his bandmates, lovers, friends, and musicians but also a look back at a group of friends growing up in the mid-sixties and their idealism, ambitions, hopes and dreams during such an amazing cultural moment."
Mercury Studios CEO Alice Webb added: "Syd Barrett was more than just the co-founder of Pink Floyd.
"He was the creative fuel, who became a pop culture icon, and left everyone wondering where he went as his presence lived on in the music that came after."
After he was axed from Pink Floyd, Syd released the solo albums The Madcap Laughs and Barrett in 1970 before retiring from music and public life to focus on his painting and gardening.