Paul McCartney says John Lennon only complimented his songwriting once
3 October 2018, 17:26 | Updated: 21 September 2023, 11:13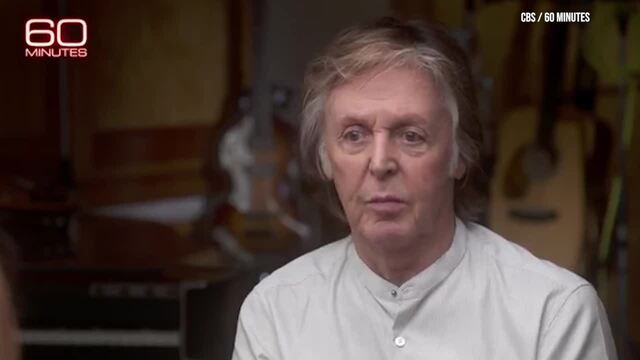 Paul McCartney says that John Lennon only paid him a compliment once
They wrote hundreds of songs together, but Lennon was apparently not too fond of praising his fellow Beatle.
Sir Paul McCartney has revealed that John Lennon complimented his songwriting only once.
Speaking to 60 Minutes in the US, Sir Paul was asked if the Beatles legends had ever complimented each others' abilities.
McCartney said: "Once. Once John gave me a compliment. It was only once the whole time. It was 'Here, There and Everywhere,' one of my songs on [Revolver].
"John says just as it finishes, 'That's a really good song, lad. I love that song.' And I'm like, 'Yes! He likes it!'"
He added: "I've remembered it to this day. It's pathetic, really."
McCartney said that Lennon received many more compliments than he gave out: "I would tell him his stuff was great. You'd normally have to be a little bit drunk. It helped."
When looking over photos of the two of them together, McCartney said of one: "Very special for me. … We're obviously just two mates."
The Beatles legend also revealed that he often has to relearn his most famous songs, as he's written so many during his career.
There's too many. Too many words. Too many notes. They're very hard. I mean, you know, it's not like they're all three chords."