John Lennon facts: Childhood, songs, marriages, children and death of The Beatles legend
21 March 2022, 12:29 | Updated: 24 July 2023, 14:38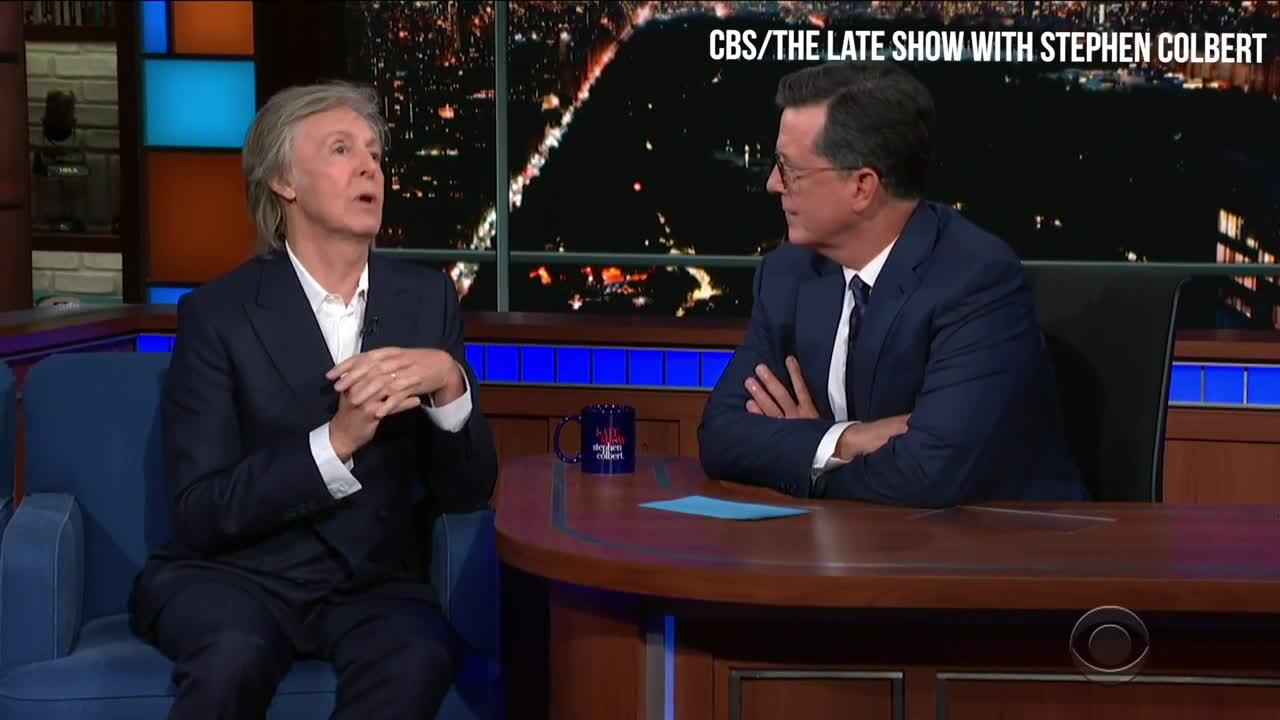 Paul McCartney sometimes dreams of John Lennon
John Lennon became an icon of pop culture when he formed The Beatles with Paul McCartney, George Harrison and Ringo Starr in the early 1960s.
One of the most successful artists of all time, John Lennon remains a celebrated musician 40 years since his untimely death.
As everyone revisits The Beatles in the wake of Peter Jackson's Get Back, here are all the important facts and milestones as a beginner's guide to Lennon.
Where did John Lennon grow up?

John Lennon and his mother Julia Lennon in 1949. Picture: Getty

John Lennon was born on October 9, 1940 at Liverpool Maternity Hospital, to mother Julia (1914–1958) and father Alfred (1912–1976).

Alfred was a merchant seaman of Irish descent, and his parents named him John Winston Lennon after his paternal grandfather John 'Jack' Lennon, and Prime Minister Winston Churchill.

His father was away from home regularly but sent pay cheques to where John lived with his mother. However, the cheques stopped when he went absent without leave in February 1944.

When he returned home six months later, he offered to look after the family, but Julia, at that point pregnant with another man's child, rejected him.

Julia later gave custody of John to his aunt Mimi. It has been claimed that when his father took him to Blackpool with the aim of emigrating to New Zealand, the five-year-old was forced to choose between his parents, eventually picking his mother.

On July 15, 1958, Julia was killed by a car driven by an off-duty policeman, close to her sister's house. Stanley died in Brighton, where lived after marrying Pauline Jones, 35 years his junior, with whom he had two sons.

How did John Lennon get into music?

In 1956, Julia bought John his first guitar. It was a cheap Gallotone Champion acoustic.

His aunt Mimi was sceptical that he would be famous one day, and she hoped that he would grow bored of music telling him: "The guitar's all very well, John, but you'll never make a living out of it."

When did he join The Beatles?

The Beatles in 1967. Picture: Getty

Aged 15 in July 1957, Paul McCartney met John Lennon and his band, the Quarrymen, at the St Peter's Church Hall fête in Woolton.

The Quarrymen mostly rock and roll and skiffle music. McCartney was soon asked to join as a rhythm guitarist.

George Harrison joined in 1958 as lead guitarist, followed by Lennon's school friend Stuart Sutcliffe on bass, in 1960.

After trying several names, they chose The Beatles in August 1960, and signed drummer Pete Best before a residency in Hamburg, Germany.

Within a few years, and with the arrival of Ringo Starr, the Fab Four quickly became the biggest stars on the planet, selling over 800 million records worldwide.

What are his biggest solo songs?

Imagine - John Lennon and The Plastic Ono Band (with the Flux Fiddlers)

Among John Lennon's most famous solo songs include:

- Imagine

- Woman

- (Just Like) Starting Over

- Jealous Guy

- Working Class Hero

- Give Peace a Chance

- Happy Xmas (War is Over)

- Instant Karma!

Who was John Lennon married to and how many children did he have?

John And Cynthia. Picture: Getty

Lennon met Cynthia Powell in 1957, when they were students at the Liverpool College of Art.

The couple married in August 1962, soon after she became pregnant with his first child, Julian. Julian was born in April 1963.

By 1967, Lennon had started a relationship with Yoko Ono, and they eventually divorced a year later, with Cynthia taking custody of Julian.

Lennon first met Yoko Ono in November 1966 at the Indica Gallery in London, where she was preparing her conceptual art exhibit.

Yoko Ono and John Lennon. Picture: Getty

Ono had suffered three miscarriages, but eventually gave birth to their child Sean in 1975.

Both Sean and Julian have become musicians in their own right.

When did he pass away?

John Lennon. Picture: Getty

At 5pm on December 8, 1980, Lennon autographed a copy of his Double Fantasy album for fan Mark David Chapman, before leaving The Dakota hotel with Ono for a recording session.

Later, they returned to their apartment at around 10.50pm. As they walked through the archway of the building, Chapman shot Lennon four times in the back at close range.

He was rushed to the emergency room of Roosevelt Hospital, where he was pronounced dead on arrival at 11.00om.

Chapman pleaded guilty to second-degree murder and was sentenced to 20 years to life.

Soon after, both 'Just Like Starting Over' and 'Imagine' hit number one in the UK, while 'Happy Xmas' peaked at number two.