Remembering Glenda Jackson's hilarious turn as Cleopatra in Morecambe & Wise sketch
15 June 2023, 13:34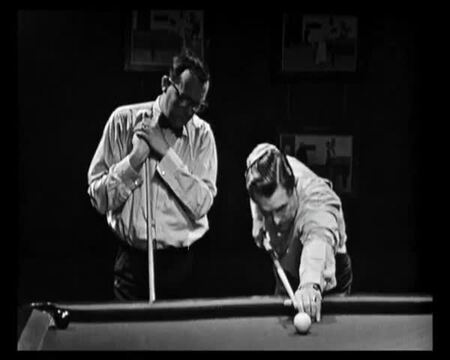 Morecambe and Wise- Two of a Kind - The Complete Series 1 – DVD trailer
"All men are fools and what makes them so is seeing beauty like what I have got."
Glenda Jackson was known to many as a fiery, righteous parliamentarian who served as a Labour MP under three different leaders from 1992 to 2015.
Before then though, she was a stage and screen icon, winning the Best Actress prize at the Oscars not once but twice – for Women in Love in 1970 and A Touch of Class in 1972.
But despite her incredible dramatic career, Glenda had a wicked sense of humour and wasn't in the least bit afraid of poking fun at herself.
She made regular appearances on Morecambe & Wise over the years, being rocketed up into the air on a swivel chair, being pushed off stage by Eric, playing Hamlet as written by Ernie and appearing in a period drama about Queen Victoria.
Her most well-remembered appearance was her first, in the 1971 Christmas special of The Morecambe & Wise Show.
On that debut guest spot, she appeared as Cleopatra, foreshadowing her own West End starring role as the Egyptian Queen at the end of the decade.
Her turn as Cleopatra for Eric and Ernie was very, very different from what she'd be serving up for Peter Brook on the London stage, of course.
It's full of classic moments, like the clutch of hilarious musical cues, including a burst of the Match of the Day theme and an obligatory reference to Eric Morecambe's beloved Luton Town
There's the double-entendres ("He loves you terribly!" "I keep telling him that"). There's the failed attempt at ventriloquy ("I geg your garden!).
Best of all there's the all-time one-liner: "All men are fools and what makes them so is seeing beauty like what I have got."
The pompous disdain Glenda exudes with that immortal line is as much part of her legacy as her political career, her two Oscars, three Emmys and Tony Award.