The Beach Boys timeline: Bad Vibrations – the feuds that split up the surf legends
13 July 2023, 14:38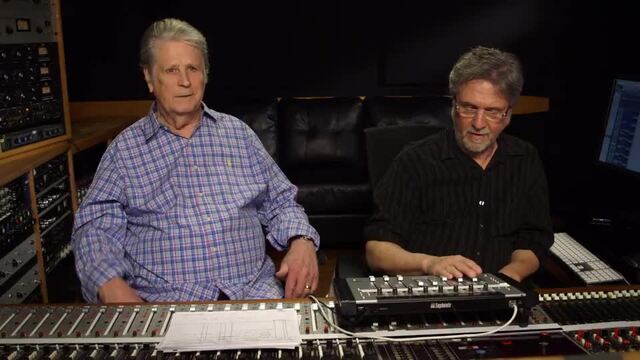 The Beach Boys- Pet Sounds classic album trailer
The Beach Boys have had more than their fair share of ups and downs over the years.
The Beach Boys are without doubt one of the greatest bands in the history of music.
Technically they've stayed never "broken up" since they first formed way back in 1961, but it's not exactly been calm waves all that time.
When you mix up the creation of incredible art with complex familial relationships, drug issues, mental health troubles and political disagreements, it can all cause quite the storm.
There have been more comings and goings, ups and downs, break-ups and make-ups than you could possibly imagine.
Below, we give a snapshot history of the Beach Boys' many, many feuds, fights and fallings out over the years.
1961: The Beach Boys form and Murry Wilson takes control
The Beach Boys formed in 1961 and it was almost entirely a family affair: The first lineup was made up of brothers Brian, Dennis, and Carl Wilson, their cousin Mike Love, with local friend Al Jardine also in the group.
Love dubbed their band The Pendletones, but when their debut single 'Surfin'' came out they realised they had been renamed by the record label.
In their earliest days, the main tension in the group wasn't between its members, but between the young lads and Brian, Dennis and Carl's dad Murry.
Murry's influence and impact on the young Beach Boys can't really be overstated. A middling songwriter himself, Murry was the self-appointed manager, co-producer and publisher of the band in its earliest days.
George Tonight: Brian Wilson on His Father, Beautiful Music and How He Finds Creativity | CBC
His drive and connections undoubtedly helped the band kick-off their career, while his musical influence on his sons before the group even formed was incredibly significant.
But Murry's presence was much more malignant than a simple supporter or cheerleader for his sons.
While the full extent of his mistreatment of Brian, Dennis and Carl has been disputed over the years, it's undoubted that he was verbally, emotionally and physically abusive to all his sons.
You can even hear studio chatter of a jealous Murry bossing everyone around and letting them know that "I'm a genius too".
1962-1963: Al Jardine leaves and returns, while David Marks joins and leaves
The Beach Boys - Surfin' U.S.A. (Lyric Video)
The first lineup changes in The Beach Boys happened incredibly early.
The only non-family member Al Jardine quit the group a few months after their debut single 'Surfin'', apparently as a result of artistic differences with the groups and a lack of belief in the band's chance of making it big.
He was replaced by David Marks, another neighbourhood and family friend, in 1962. It was Marks who played on the band's first four albums - Surfin Safari, Surfin' USA, Surfer Girl and Little Deuce Coupe – recorded and released in around a punishing year and a half.
But by August 1963, David Marks was out, having seriously fallen out with Murry Wilson, with his parents also having it out with the Wilson patriarch as a result of financial and managerial concerns.
Before Marks had even left, Jardine had returned to the group to fill in on bass for an occasionally absent Brian, so when Marks decided to leave, Jardine took back his old job.
1964: Tensions rise and Murry Wilson is sacked by The Beach Boys
Even as they reached adulthood and became famous, Murry sought to exert total control over The Beach Boys.
He banned them from drinking alcohol, swearing or hanging out with women, fining the band first $100 and then $1,000 for breaking his "rules.
After their tour of Australia in 1964, the group decided they simply had enough.
The Beach Boys - I Get Around (Lyric Video)
"Brian and I drove to his parents' house, and Brian told him straight out, 'Look, we can't deal with you anymore. We've got to get a new manager'," Mike Love said in his 2016 memoir, though Carl remembers having his own conversation with Murry.
Not quite ready to relinquish control, Murry tried to interrupt a recording session in mid-1964.
"Brian had a hard time standing up to his father, but this time he did," Love said.
The Beach Boys - Barbara Ann (Official Music Video)
"Then he shoved his dad, who went sprawling backward. That was the only time I ever saw Brian defy him physically, and Murry, defeated, left the studio."
A couple of years later, Brian said of the split from his dad: "We love the family thing – y'know: three brothers, a cousin and a friend is a really beautiful way to have a group – but the extra generation can become a hang-up."
1964: Brian Wilson quits the touring lineup of The Beach Boys
Brian Wilson is to many the heart and soul of The Beach Boys. "Brian Wilson is the Beach Boys," Dennis Wilson once said.
"He is the band. We're his f**king messengers. He is all of it. Period. We're nothing. He's everything."
As well as being the key songwriter in the band, Brian also produced the band's albums – almost unheard of at the time, not least for someone barely out of their teens.
The Beach Boys - Don't Worry Baby (Official Music Video)
Brian was playing with the Beach Boys, producing their songs, producing for others like The Honeys. The pressure ramped up to keep making hits, and Wilson was mentally struggling with the load.
In the winter of 1964, Brian suffered a nervous breakdown, and retired from touring with The Beach Boys, while remaining their principal songwriter and producer.
Brian was briefly replaced by Glen Campbell (yes, that Glen Campbell) in the touring lineup – and later by Bruce Johnston – while he stayed at home making massive hits for the band.
1965: Drugs and separation
Off the road, and away from the bubble of his family, the ridiculously talented Brian Wilson was a man very much in demand.
He made the occasional one-off performance with the Beach Boys, but was otherwise allowed to get on with his work, as well as meeting with figures from the culture – and the counterculture.
Despite previously being anti-drugs, Brian leapt into the use of mind-bending substances. He leapt from marijuana into LSD, and was never quite the same again.
The Beach Boys- California Girls (1965)
"I had what I consider to be a very religious experience," Brian said. "I took LSD, a full dose of LSD, and later, another time, I took a smaller dose. And I learned a lot of things, like patience, understanding."
With the positive came negative, too.
While the influence helped Brian write some of greatest works like 'California Girls', he also became intensely paranoid which, along with his absence from the touring group put a wedge between him and his bandmates.
1966: Brian Wilson is a genius and Pet Sounds
The Beach Boys - God Only Knows (Official Music Video)
"Brian Wilson is a genius," was a slogan coined by The Beatles' former press officer Derek Taylor to help promote Pet Sounds, the masterpiece Wilson had mainly written with ad jingle lyricist Tony Asher.
The thing is, it was true.
And when you're being told you're a genius, and it's your genius propelling your band to the next level, that's an awful lot to live up to.
And if you're one of the band who is being told that you're not a genius, that can't help band relations, either.
Pet Sounds was seen by many – including Brian on occasion – as a Brian Wilson Solo Album in all but name.
In fact, apart from Mike Love who took a few phone calls direct from Bri, the rest of the band weren't in the loop at all when the album was being conceived, with its sound being very different from the surf rock that came before.
Much of Pet Sounds was recorded before they even came into the studio.
The Beach Boys - Wouldn't It Be Nice
In the years since, there's been differing views on how the band reacted to this massive change in direction, and of being cut out of much of the recording process.
Mike Love and Al Jardine were said to think the music was too "arty" for The Beach Boys. All of the band (and especially Mike) had some reservations about the oblique lyrics.
Dennis and Carl have insisted that they all loved Brian's material. Al has admitted on the record to being blindsided by the changes.
Mike has admitted since that he wished he could have more of his lead vocals on the record, while Brian has said of dominating the singing himself: "I wanted people to know it was more of a Brian Wilson album than a Beach Boys album."
There were apparently fears among the band that Brian would use the record to launch a solo career, a not unreasonable assumption given that the album's closing song 'Caroline, No' had been released as a solo Brian Wilson single.
As it was, Brian stuck with the band... for a while at least.
1966: Smile and Smiley Smile. Good Vibrations and Bad Vibrations
The Beach Boys - Good Vibrations (Official Music Video)
Spurred on by his rivalry with The Beatles and Paul McCartney in particular, being hailed as a genius by everyone who spoke to him (and having his bandmates look on jealously), Brian set to work in eclipsing Pet Sounds.
He got as far as 'Good Vibrations', which he wrote the music for and produced, though it's definitely worth noting that Mike Love wrote the lyrics, inspired by the burgeoning psychedelic movement in San Francisco, as well as adding his all-important deep vocals in the chorus.
"The track itself was already so avant-garde, especially with the theremin, that I wondered how our fans were going to relate to it. How's this going to go over in the Midwest or Birmingham?," Mike told Uncut years later.
The Beach Boys - Vegetables (Visualizer)
"It was such a departure from 'Surfin' USA or 'Help Me Rhonda'. So I thought the one thing that everyone can relate to is boy-girl. You know, 'she's giving me excitations'.
"Had that track not had anything to connect to people intellectually or emotionally, then it would have been a brilliant piece of music, but perhaps not gone to No 1."
For his part, Brian has also given plenty of credit to his bandmates.
"The other Beach Boys had a lot of input. We got together and had a discussion beforehand," he said.
"We all wanted to do something different, make some music that would last forever. Not just surf songs and car songs. It was all about creating lasting music."
'Good Vibrations' achieved all that and more, but it was to be an un-toppable peak. Inevitably, they would never quite manage to reach those heights again.
The Beach Boys SMiLE Sessions - Heroes and Villains Music Video
In collaboration with lyricist Van Dykes Parks, Brian Wilson set to work on Pet Sounds follow-up SMiLE. Ever the perfectionist, the release kept being pushed back further and further as Brian refused to stop tinkering.
Meanwhile, the band's attempts to tour hit problems due to Carl Wilson's arrest for alleged draft dodging, while the British Musician's Union took issue with the group attempting to tour with the help of some backing musicians, raising tensions further.
Eventually, the album was shelved, uncompleted, with the band instead putting together the less ambitious Smiley Smile.
Production credits were given to The Beach Boys rather than Brian, and his creative grip on the group had clearly begun to loosen. The Beach Boys would never be the same again.
After a run of unimaginable success, the creative and commercial achievements of the band began to decline, though in recent years the band's late 1960s and early 1970s albums have been rightly re-evaluated.
1967-69: Fragmentation and Charles Manson
After the years of Brian's creative dominance of the group, his cousin Mike Love slowly started to wrest control of The Beach Boys.
Production credits stayed with the whole band for Wild Honey in 1967, which was co-written by Brian and Mike, while things fragmented further with the following year's Friends, with Dennis Wilson also contributing, with some help from poet Stephen Kalinich.
By the time of 1969's 20/20, Brian had admitted himself into a psychiatric hospital, leaving the rest of the band to piece the record together.
Never Learn Not To Love (Remastered 2001)
Among its rag-tag bunch of outtakes and offcuts was a song called 'Never Learn Not To Love'.
The track was officially credited to Dennis Wilson, but based on a song called 'Cease to Exist', written by cult leader Charles Manson, apparently about the tension he'd witnessed in the band between Wilson brothers Carl and Brian.
At that time, Dennis was said to be inseparable from Manson (this was before the Tate-LaBianca murders, of course).
"It was just irritating 'cause they were always around and it was 'Charlie this, Charlie that'," said Al Jardine.
"And then he had this little thing that he and Charlie worked out. It was just a melody, a melody in 'Never Learn Not To Love'.
" Not the melody, but there was a mantra behind that. Then Dennis wanted to put it in everything. I thought, 'Oh boy, this is getting to be too much'."
When the Beach Boys changed the lyrics against Manson's will, Charlie threatened to murder Dennis, which swiftly put an end to their friendship.
1972: Bruce Johnston leaves the Beach Boys
The Beach Boys - Surf's Up (Visualizer)
Bruce Johnston was originally drafted into the Beach Boys as a touring musician, but over the years became an integral part of the group, even contributing songs to their 20/20, Sunflower and Surf's Up albums.
Eventually though, he was booted from the band in 1972, though there's a bit of a dispute about exactly what went down.
Then-manager Jack Rieley claimed the Wilson brothers wanted him out. Brian said there was a fight between Bruce and Jack.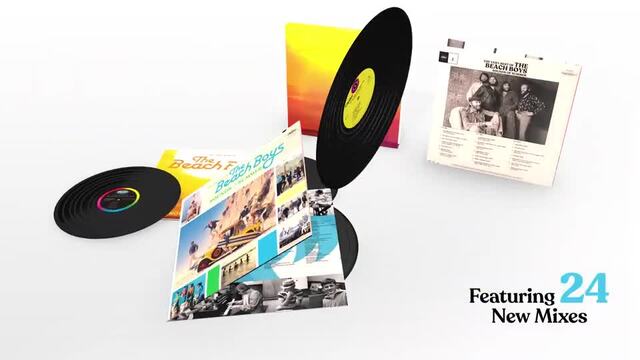 The Beach Boys Sounds of Summer expanded edition unboxing
Mike Love said the split was "amicable" with Bruce wanting to work on his solo material.
Bruce himself says he was unhappy with Brian's slow departure from the group, and wary of being stuck in an oldies ensemble.
It was around this time that Ricky Fataar joined on drums (Dennis had injured his hand), while Blondie Chaplin joined on guitar, though neither lasted particularly long.
1974-1977: Endless Summer, Eugene Landy and Brian fails to go solo because The Beach Boys Love You
While their records still charted in the UK, the US success of the Beach Boys diminished further, until the release of the Endless Summer best-of in 1974.
The collection of classics reminded everyone just how good the Beach Boys were and propelled them back to the world of massive gigs – albeit still without Brian.
In late 1975, Brian submitted himself to the care of controversial psychiatrist Eugene Landy.
Eventually, things would disintegrate horribly, but Brian was back on track enough to take sole producing credit on the critically-panned but commercially successful 15 Big Ones, and even join the band on tour in the summer of '76.
With some of the band working on their own side projects – including Dennis Wilson's masterful 1977 album Pacific Ocean Blue – Brian was even feeling well enough to attempt to relaunch a solo career.
Buoyed by the success of 15 Big Ones, and the Brian's Back" campaign, the plan was to release an album called Brian Loves You.
Not for the first time, inter-band jealousy and rivalry scuppered any chance of that. Despite writing most of the album and playing the vast majority of the instruments, eventually the lead vocals were shared around the band for what was released as The Beach Boys Love You in 1977.
While Brian has always stood by the record and it's been critically re-evaluated in recent years, at the time it was a massive flop.
A follow-up Adult/Child was completed but remains unreleased to this day. On hearing the finished album, Mike Love is said to have told Brian: "What the f**k are you doing?"
So The Beach Boys Love You was the last Beach Boys album led by the mind and talent of Brian Wilson, and he withdrew somewhat from writing and production.
Brian continued to work with the band, but burned by the unloving Love You experience, let the rest of the group call the shots and didn't put himself out there, physically creatively.
1977-1998: Punchups, comings and goings, tensions, lawsuits, and the deaths of Dennis and Carl Wilson
The Beach Boys - California Dreamin' (Official Music Video)
With Brian now firmly in the back seat, the band did what they always did: made records and went out on the road.
All the while members of the group struggled with alcohol, drugs and love-life issues. Brian occasionally turned up to live shows, but that probably didn't help matters
In July 1977, Mike Love attacked Brian with a piano stool during a show at Wembley Stadium.
Stephen Love – Mike's brother – had joined as the group's manager a while back. He was sacked, but returned soon after the Wembley incident with the backing of Mike and Al, but against the wishes of Carl and Dennis.
The Beach Boys 25 Years Together: A Celebration in Waikiki FULL CONCERT
Brian, always seeking the path of least resistance, stayed out of it.
The two factions of the group travelled to shows separately, entrenching the divide.
Bruce Johnston returned, but left again. Carl quit the touring lineup then returned. Brian Wilson's health declined and he hooked up once more with Landy.
By 1983, Mike Love and Dennis Wilson were at loggerheads, each putting out restraining orders on one another.
That November, Dennis was ordered to go to rehab with the threat of being banned from live performances with the band. The following month he drowned while diving from a friend's boat in Marina Del Rey. He was only 39.
Around that time, Brian was working with the band on occasion but – on the orders of the controlling Landy – not socialising with them.
The Beach Boys had unexpected late '80s hits with 'Wipeout' (recorded with rap group the Fat Boys) and 'Kokomo'.
The Beach Boys - Kokomo (1988)
In 1992 and still under the shadow of Landy, Brian Wilson released his memoir Wouldn't It Be Nice: My Own Story.
It sparked a load of lawsuits, with Mike Love, Carl Wilson and Wilson matriarch Audree all filing claims.
Mike Love settled for $1.5 million for defamation and later won $13 million for lost royalties and was added as a co-writer to 35 Beach Boys songs.
Not long after, Brian was freed from his association with Landy, and work began, but eventually disintegrated, on a project with producer Andy Paley.
In 1997, Carl Wilson was diagnosed with lung and brain cancer. He continued to tour with The Beach Boys until his death in February 1998 at the age of 51.
1999-2012: More lawsuits, Brian Wilson's triumphant comeback, and a proper Beach Boys reunion
Brian Wilson - Good Vibrations (Live 8 2005)
Over the next decade or so after Carl Wilson's death, it seemed like the Beach Boys couldn't stop suing each other.
Al Jardine quit the band and toured as Beach Boys: Family & Friends before that group was sued out of existence by Mike Love.
Meanwhile, free of Eugene Landy, Brian Wilson eventually returned to – if not quite full health – something a lot better than he'd been for some time.
He started touring as a solo artist and in 2004 recorded and released Brian Wilson Presents Smile. Not the true completion of the Smile project, but a wondrous reinterpretation of it.
Meanwhile, some re-recordings of old Beach Boys songs saw him (unsuccessfully) sued by Love, who was still touring under the Beach Boys banner.
The Beach Boys - That's Why God Made The Radio
Following the success of the Brian Wilson Presents Smile, Capitol released the acclaimed Smile Sessions in 2011, and the following year it happened: a true, proper Beach Boys reunion.
Not only did Brian Wilson, Mike Love, Al Jardine, Bruce Johnston and David Marks play the 2012 Grammy Awards and go on to tour, they released the remarkably fresh That's Why God Made The Radio album in 2012.
It was short-lived. The tour ended in September 2012, and while Love didn't sack Wilson as was widely reported, he wasn't rushing to keep the lineup together, either.
The two groups continued: Mike Love and Bruce Johnston played as The Beach Boys, while Brian Wilson, Al Jardine and David Marks played under the Brian Wilson banner.
2013 - the present day: Cordial separation
While there have been burbles of occasional bad blood – the 2016 release of Brian Wilson's second memoir I Am Brian Wilson and Mike Love's Good Vibrations: My Life as a Beach Boy inevitably caused some discontent – since the 2012 reunion things have been relatively relaxed between the surviving members of the band.
Brian Wilson and Mike Love occasionally suggest that a reunion and collaboration is possible, before swiftly saying it's out of the question.
As the band inched towards their 60th reunion, there was talk of a reunion – most likely a live one – but the COVID-19 pandemic probably didn't help matters.
Al Jardine said in 2021: "We're hoping to put together 10 or so concerts, worldwide, maybe something for charity, while we still have our voices.
"It would be the appropriate time to come back together and do some great things."
In March 2022, Al further teased: "Happy Birthday Mike 🎈Looking forward to seeing you at the reunion!".
The band did "reunite", being sat together at a Grammys Salute, but despite the regular releases of box sets, we're still waiting for a real on-stage or in-studio comeback.