'God Only Knows' by The Beach Boys: The making of the heartbreaking love song
14 February 2023, 12:43 | Updated: 20 September 2023, 14:06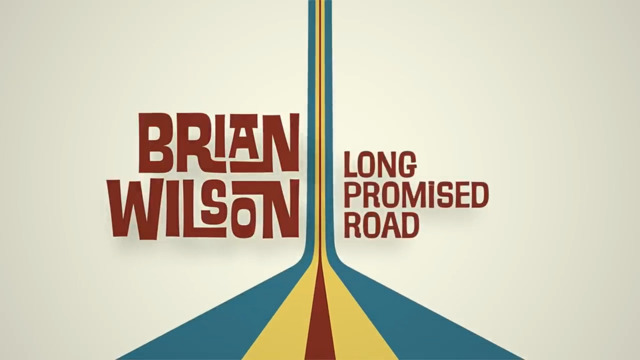 Watch the official trailer for Brian Wilson: Long Promised Road
Brian Wilson's final single from The Beach Boys' Pet Sounds is one of the most beautiful songs ever written.
With Valentine's Day coming, we've been listening to our favourite love songs.
Right at the top of the pile is The Beach Boys classic 'God Only Knows'.
Paul McCartney has called 'God Only Knows' "the greatest song ever written", and who's going to argue with Macca on songwriting?
But do you know who wrote the song? And which of The Beach Boys actually play on it (and which don't)?.
Here's everything you need to know about Brian Wilson's ultimate love song.
Who wrote 'God Only Knows'?
Brian Wilson was always a key writer in The Beach Boys, with his compositions dominating their albums.
On their earliest work, he collaborated with lyricists like Gary Usher and Roger Christian, as well as with fellow Beach Boy Mike Love.
By the mid-1960s, most Beach Boys songs were Wilson/Love collaborations or covers, but Pet Sounds was a big departure.
With a few notable exceptions where Mike Love got a co-write (and some of those only after a 1990s court case), the album was music by Brian Wilson and words by advertising copywriter Tony Asher.
'God Only Knows' was one of those songs, credited solely to Wilson/Asher.
How did The Beatles inspire 'God Only Knows' and Pet Sounds?
In My Life (Remastered 2009)
Throughout the 1960s The Beatles inspired The Beach Boys, and The Beach Boys inspired The Beatles
Brian Wilson has been open about the "mutual love and respect" between them, and there was also a rivalry that pushed each act to the next level.
It's well known that the Fab Four were inspired to record Sgt Pepper's Lonely Heart's Club band by Pet Sounds, but that was just returning the favour – Pet Sounds and 'God Only Knows' were inspired by The Beatles' Rubber Soul album a year earlier.
The Beach Boys - Pet Sounds 50th – Mini Documentary
Brian has said more than once over the years that he was spurred on to compete with the Beatles groundbreaking record from late 1965.
"I listened to Rubber Soul and smoked some marijuana and was so blown away that I went right over to my piano and wrote 'God Only Knows' with a friend of mine," he explained.
Who actually plays on 'God Only Knows'?
The Monkees got a lot of (unfair) criticism for not playing on their early records, but by the mid-1960s The Beach Boys were making heavy use of session musicians themselves, at least in the studio.
Released a couple of months before Pet Sounds, the single 'Caroline, No' featured only Brian Wilson on lead vocals, backed by session legends the Wrecking Crew. It was even put out as the first Brian Wilson solo single.
When it came to the actual Pet Sounds album, the rest of the Beach Boys did pitch in with lead or backing vocals, but most of the music was again provided by the Wrecking Crew.
The Beach Boys - God only knows (1966) fully restored video
There were a few exceptions. On 'That's Not Me' Dennis Wilson played drums and Carl Wilson added guitars.
For 'God Only Knows', Brian enlisted Carl to sing lead. Bruce Johnston and Brian himself did backing vocals, while Carl also played some 12-string electric guitar.
As well as The Wrecking Crew, 'God Only Knows' also used The Sid Sharp Strings, made up of Jesse Erlich on cello, Leonard Malarsky and Sid Sharp on violin and Darrel Terwilliger on viola.
What is 'God Only Knows' actually about?
God Only Knows (Mono / 1997 Remastered)
'God Only Knows' is a (not so) simple love song, built around some incredibly daring baiting and switching.
How many love songs start off with a line like "I may not always love you", after all? Tony Asher had to stand his ground to convince Brian to start off with that lyric.
After that shocking start, we're reassured "But long as there are stars above you / You never need to doubt it", before a similar trick pulls the rug from under us in the second verse.
"If you should ever leave me / Though life would still go on, believe me," Carl teases, before setting things straight once more: "The world could show nothing to me / So what good would living do me?".
And it may seem strange now, but back in the 1960s it really wasn't the done thing for a pop song to mention God – especially in the title.
Apparently, Brian Wilson and lyricist Tony Asher had concerns about missing out on airplay if they went ahead with that title.
"Unless you were Kate Smith and you were singing 'God Bless America', no one thought you could say "'God' in a song," Asher remembered.
But they shrugged off or embraced the possible controversy, and ended up with the gorgeous classic we all know and love.
When was 'God Only Knows' released and how did it do in the charts?
'God Only Knows' was first available on Pet Sounds on May 16, 1966, opening the second side as the eighth song on the album,
The album went to number 2 in the UK album charts but only reached number 10 in the US. That hasn't stopped it going platinum on both sides of the Atlantic, though.
It was released as the third single from the album on July 18, 1966 as a double-A-side with 'Wouldn't It Be Nice'.
The single reached number two in the UK, but despite being hailed as one of the greatest songs of all time, the track only scraped into the top 40 of the Billboard Hot 100 at number 39.
Who has covered 'God Only Knows'?
God Only Knows (2018 Remaster)
Given how well-loved 'God Only Knows' is, it's no surprise that it's been covered many times over the years.
Andy Williams, Neil Diamond and Olivia Newton-John have tried their hand at it, while David Bowie did a sickly-sweet version for his 1984 album Tonight.
God Only Knows - BBC Music
Other stars who have covered the song include Darren Day, Elton John, Joss Stone, Mandy Moore and Taylor Swift, while Brian Wilson has performed it without The Beach Boys and The Beach Boys have performed it without Brian Wilson.
There was also the all-star BBC Music version, which included among its cast: Pharrell Williams, Emeli Sandé, Elton John, Lorde, Chris Martin, Florence Welch, Kylie Minogue, Stevie Wonder, Jools Holland, Brian May, One Direction, Paloma Faith, Chrissie Hynde, Jamie Cullum, Sam Smith and – among many others – Brian Wilson himself.