Bob Marley biopic: One Love trailer, cast, plot, release date and more revealed
7 July 2023, 10:35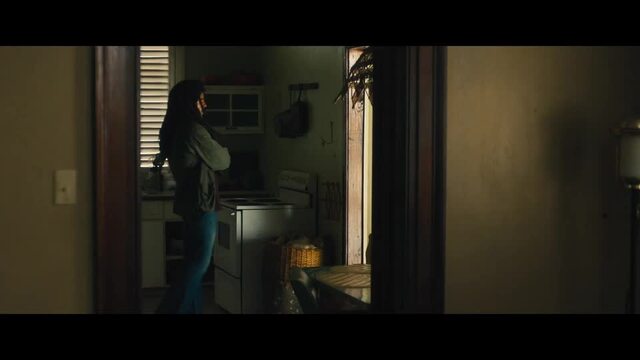 Bob Marley- One Love | Teaser Trailer
British actor Kingsley Ben-Adir is lined up to play the reggae icon in a new movie.
Hollywood has had massive success with biopics of music icons in recent years, with the Elton John picture Rocketman and Queen film Bohemian Rhapsody attracting rave reviews and massive audiences.
An Elvis movie from Baz Luhrmann was a big hit, and a Bee Gees biopic is in the work. Now, finally, reggae pioneer and all-round icon Bob Marley is getting the feature biopic treatment.
It's not the first major film about Bob Marley, of course.
Kevin McDonald's epic 2012 Marley documentary featured a mix of archive footage and new interviews with those who knew him best, including Bunny Wailer, Rita Marley, Lee 'Scratch' Perry and others.
And on the stage, Get Up, Stand Up! The Bob Marley Musical by Lee Hall opened in London last year. But it feels like a feature film biopic is long overdue. Here's everything you need to know.
What is the Bob Marley biopic called?
After a while without a name, it was later confirmed that the Bob Marley biopic will be called Bob Marley: One Love.
The title comes from one of Bob Marley's most famous songs. 'One Love' was first recorded as a ska track by Bob Marley's original group The Wailers way back on their 1965 debut studio album The Wailing Wailers.
The version we all know and (ahem) love, is a pop-reggae re-recording from 1977's classic Exodus album titled 'One Love/People Get Ready', with a writing credit for Curtis Mayfield as it borrowed elements from The Impressions' classic 'People Get Ready'.
It wasn't released as a single until 1984, to promote the posthumous greatest hits album Legend.
Who is playing Bob Marley in the biopic?
After a year-long global search, Paramount picked British actor Kingsley Ben-Adir to play the reggae legend, Deadline first reported.
Kingsley attracted plenty of attention playing Malcolm X in Regina King's 2020 film One Night in Miami, a fictionalised retelling of the real-life meeting of Malcolm X, Muhammad Ali, Jim Brown and Sam Cooke in 1964.
He's also had a string of hit TV roles, including in The OA, Peaky Blinders, and as President Barack Obama on The Comey Rule.
In 2023, he joined the Marvel Cinematic Universe to play the main villain in Disney+ series Secret Invasion, starring Samuel L Jackson, Ben Mendelsohn, Cobie Smulders, Olivia Colman and Emilia Clarke.
Who else is in the Bob Marley: One Love cast?
Joining Kingsley Ben-Adir is Lashana Lynch – a veteran of both the MCU and James Bond – who will play Bob Marley's wife Rita.
Jesse Cilio will play Bob's dad Norval Marley, with James Norton as Island Records man Chris Blackwell.
Also in the cast are Tosin Cole, Michael Gandolfini, Nadine Marshall, and Anthony Welsh.
What is the plot of Bob Marley: One Love?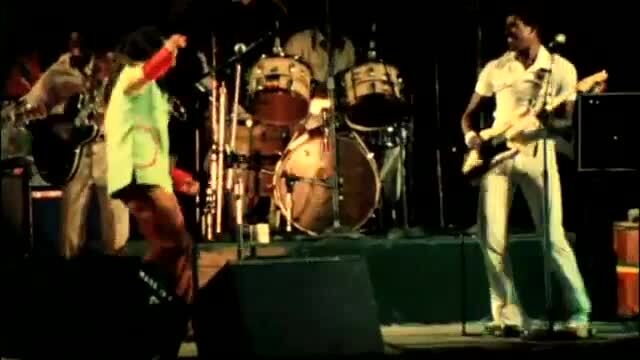 Watch the official trailer for Marley
Bob Marley squeezed an awful lot into his 36 years on earth, so it'd be tricky for a film to tell his whole life story.
We'll leave it to Bob's son and executive producer Ziggy Marley to summarise what the new film is all about.
"You've heard the music and you think you know the man but do you really understand what he went through and what moments shaped him into the person he became," Ziggy says.
"This film will bring you to witness for the first time what it was like  to be around the legend, to see his pain his sorrows his joys and his redemption."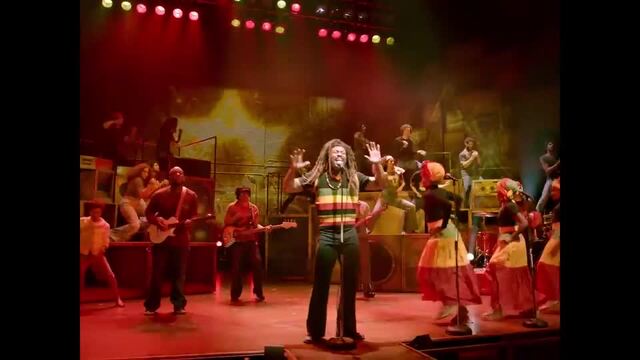 Watch the trailer for Get Up Stand Up - the Bob Marley Musical
He adds: "Filmed in England and Jamaica the cast and crew represents one of the most unique creation to ever come out of a Hollywood studio.
"Authenticity fills the screen with numerous Jamaican actors doing us proud in representing the culture. Filmed at the actual places where Bob walked , played football and sang like Trench Town and Bull Bay in Kingston, it is an artistic creation that we are proud of and want you to enjoy to be entertained but also to be inspired. The family produced it with Paramount studio and for us it represents the continuation of Bob's message and growth."
Ziggy finishes up: "With this release we look forward to inspiring not only the long time fans but also the younger generation, giving them a vehicle that opens the door to explore Bob's life and music and in so doing expand his universal message of unification, justice and peace throughout the earth."
What is the release date of Bob Marley: One Love and can I watch the trailer?
Bob Marley - No Woman, No Cry (Official Video)
Again, we'll look to Ziggy for the answer to this one
He says: "Nothing happens before it's time and now is the time for the story of our father Bob Marley to be represented in a biopic theatrical release coming in 2024."
More specifically, Deadline says we're looking at a US release date of January 12, 2024. You can check out the trailer right at the top of this page.
What songs will feature in Bob Marley: One Love?
Bob Marley & The Wailers - Three Little Birds (Official Video)
As the film has the blessing and backing of the Bob Marley estate, we're sure that licensing his actual music will be no problem, though we're not sure if it'll be lip-synching by Kingsley to Bob's originals or if he'll sing the songs themselves.
No word yet on what songs will be included, but we wouldn't bet against it being all the biggest hits from Legend.
So you can expect the likes of 'No Woman No Cry', 'Redemption Song', "Jammin'', 'Three Little Birds', Exodus', 'Is This Love', 'Buffalo Soldier', 'Get Up, Stand Up', ' I Shot The Sheriff', and of course 'One Love/People Get Ready', among others.
Who is writing and directing Bob Marley: One Love
Reinaldo Marcus Green will direct Bob Marley: One Love which lists among its producers Bob's son Ziggy, his daughter Cedella and his wife Rita .
The script comes from Zach Baylin, Frank E Flowers and Terence Winter.