Sir Cliff Richard interview: Pop legend reveals the reason he never met his hero Elvis Presley
5 November 2020, 17:43 | Updated: 6 August 2021, 17:39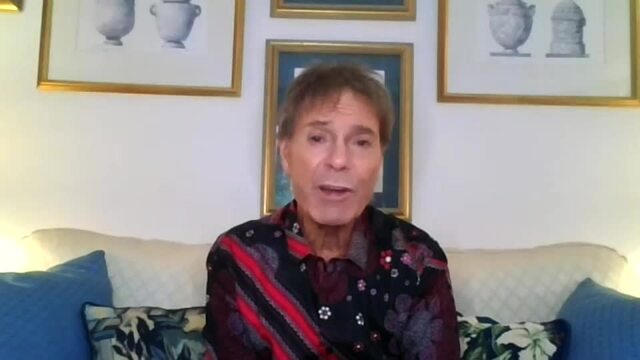 Cliff Richard: full interview!
Sir Cliff Richard is an icon of British music and entertainment. In his 80th year, he's showing no signs of stopping his love for making music and touring around the country.
Celebrating his 80th birthday earlier this year, Sir Cliff Richard is as busy as ever. He's back with a brand new album Music... The Air That I Breathe, and a truly absorbing autobiography The Dreamer.
Gold's James Bassam caught up with Sir Cliff about keeping busy in a difficult year, looking ahead to future plans, and reflecting on his incredible career. He also looked back at his missed opportunity to the man who started it all, Elvis Presley.
Watch the interview in full above.
Speaking about his new book and why he called it The Dreamer, Sir Cliff told James: "It seemed to me that the first dream I had was I used to literally dream that, not that I would be like Elvis, I dreamt that I was Elvis. And then I'd wake up so disappointed because I wasn't.
"I couldn't wait to go to bed again and have that same dream. So that dream kind of came true in that suddenly I was—in fact, they used to call me the answer to Elvis. And I've been saying, 'I can't be the answer to Elvis because he is not a question. There's no answer to Elvis. He is always going to be The King of rock and roll.'
"And so I was grateful to be able to follow in his footsteps to a great extent, and I've widened my fan base by singing a variety of kind of music and songs in my career."
Speaking further about Elvis, Sir Cliff elaborated on how he tried to meet him in the late 1950s in Germany when the King was in the army: "I had gone on holiday with the drummer of the Shadows, Tony Meehan, and a friend of mine and his girlfriend, and we had driven to Viareggio in Italy.
"On the way back they said, 'Look, if we just take a little detour we can go via Germany [at the top]' and I said, 'Well let's go to Bad Nauheim and see if we can find Elvis.'
Cliff Richard - Falling For You (Official Audio)
"It wasn't difficult, we got down this street, this one house was covered in graffiti, the walls had 'we love you Elvis' and I said, 'This has got to be it.' So I walked down this — the front door seemed to be on the side of the house, the left hand as you faced the house.
"So I walked down, there were two or three steps up, so I stepped up, I banged on the door and this great big brute of an American said, 'Hi, what can I do for you?' And I said, 'Is Elvis in?' And he said, 'No, he's not.' He said, 'Who are you?' And I said, 'Well I'm a singer, Cliff Richard, from England. Could you tell him I said hello?'
"It's so silly when I think about it! Anyway, we ran off. So for me it was just unfortunate that he wasn't in when I came to visit."
Sir Cliff also revealed that he actually turned down another chance to meet Elvis nearly two decades later, saying: "I got one more chance to meet him and I turned it down because at that stage he had put on a lot of weight.
"I could have a picture taken with the Elvis that kicked me off and I thought, 'I'll wait until he does the next movie', because when he did movies he dieted, he was back to looking like the good old Elvis.
"Unfortunately by putting it off I missed my opportunity, because within a year, I think, of that my being in America he died.
"So I always say to people now, if you've got a feeling that you want to meet somebody, in our business maybe, disregard 'wait' or anything, just go and say hello if you can. I would give anything to go back and say, 'I'll have a picture.' I'd rather have had a picture with Elvis overweight than have none now."
When asked by James what piece of advice he'd give to a 17-year-old Cliff, he said: "I would say to him, 'Stick with what you're doing, it's going to work.' Because I didn't know what I was doing, but I must have done something right.
"So I would say to him, 'Just keep doing what you're doing, it'll be ok.'"
Sir Cliff Richard's new album Music... The Air That I Breathe and new book The Dreamer are both out now.