When Cliff Richard saved Wimbledon: The story of the pop legend's love match with SW19
4 July 2023, 13:40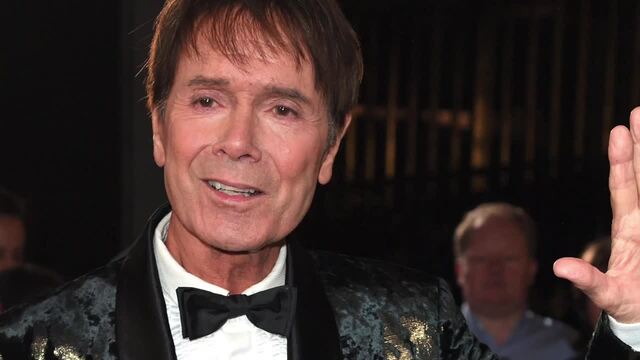 Cliff Richard on the state of chart music today
Sir Cliff Richard has a long history of entertaining the crowds at Wimbledon.
Wimbledon is the oldest tennis tournament in the world, having first taken place all the way back in 1877.
So it's no surprise that such a prestigious tournament has its own traditions: a strict all-white dress code for players, strawberries and cream, royal patronage, and endless glasses of Pimm's.
Another tradition is, of course, Sir Cliff Richard.
The rock 'n' roll icon is almost always visible at Centre Court watching the action, and on one memorable occasion, he regaled the crowd with some of his classic hits.
But when did Sir Cliff first decide to pick up a microphone at SW19. And why? And what happened when he reprised the performance a few months before his 82nd birthday?
When and why did Cliff Richard first sing at Wimbledon ?
It might seem like Cliff Richard has been at Wimbledon since that first tournament in 1877, but his first singing appearance was much more recent.
It was on July 3, 1996, the height of Britpop, when Sir Cliff was one of many fans in the crowd on Centre Court.
Pete Sampras had won Wimbledon in the past three years. He was going up against Richard Krajicek (the eventual winner of his first and only Wimbledon that year) in the quarter-final of a tournament already struggling with the weather.
Play began at half twelve, and at two games each in the first set, the heavens opened once more.
Centre Court now has a retractable roof which means play can keep going come rain or shine, but it was only built in 2019. Back then, bad weather meant a break in play.
Krajicek Remembers 1996 Wimbledon
And it kept raining. And raining. For hours. Then, a Wimbledon official had an idea. Why not ask Sir Cliff to keep the crowd entertained with a song?
Cliff wasn't so sure. It wasn't like he could soundcheck, and Wimbledon isn't really set up for a rock 'n' roll gig.
"I said I couldn't really – I didn't have a guitar, and I wasn't sure how it would work," Sir Cliff told The Guardian years later.
"So he suggested I just do an interview instead, for the Centre Court crowd. I said that'll be fine.
"But at the end of the interview the guy turned to the audience and said, 'Before I let you go, they would never forgive me if I don't ask you to sing'. Well, I'm a professional. If I'm put on the spot, I can't really say no."
The then-55-year-old kicked off with 'Summer Holiday', "almost as a joke".
Wimbledon 96 - Cliff entertains Centre Court
He kept going. 'The Young Ones', 'Bachelor Boy', a cover of Elvis hit 'All Shook Up', and 'Living Doll', before finishing with his Eurovision runner-up 'Congratulations'.
Everyone lapped it up.
"It was totally a capella, which has its advantages - it's impossible to sing out of key for a start," Sir Cliff said.
"And the crowd see the vulnerability of someone singing without any help. They were magnificent, from the first moment. The reaction was stunning."
At one point, Sir Cliff was joined by a backing band of tennis superstars: Martina Navratilova, Pam Shriver, Gigi Fernandez and Virginia Wade.
Then the heavens cleared, the sun came out, Cliff quipped to the crowd as he left: "I never thought I'd actually play on Centre Court."
What was Cliff Richard doing at Wimbledon anyway?
As to why Sir Cliff was in the crowd at Wimbledon, it turns out that he's a massive fan and a budding amateur player.
On that fateful day in 1996, it was actually the first tournament that Cliff had been attending as a member of the All England Club.
Not only does he get to play tennis at the venue, he can also stay away from the crowds and use the special tunnel from Centre Court to Court One to get around without hassle.
He's a regular fixture at the tournament, and can often be spotted wearing a snazzy suit and watching the action.
And since that fateful afternoon, the cameras will often pan to Sir Cliff during a break in play – especially if the weather isn't looking too good.
Why did Sir Cliff Richard sing again at Wimbledon in 2022?
The Lighter Side | Day Seven | Wimbledon 2022
Despite it feeling like he's always singing at Wimbledon, that six-song set was the only actual performance Cliff had ever played at Wimbledon.
Sir Cliff said for years he'd never do it again because it was "such a one-off thing, a special moment".
With Centre Court getting its fancy roof a few years back, it seemed that the opportunity wouldn't ever arise again.
But in 2022, on Day Seven of the year's tournament, Sir Cliff rolled back the clock a quarter of a century for a quick reprise of that classic 'Summer Holiday' performance.
Wimbledon legends John McEnroe and Sue Barker – who was celebrating her last ever Wimbledon as host of the BBC's coverage – cued up the moment with some canned thunder playing over the PA.
As it finished, Mac even gave Sue a quick needle about her past relationship with Sir Cliff, asking: "Sue, didn't you have a thing with that guy?"
Barker cut him off swiftly, saying: "Stop stop stop stop, We'll move on, thank you John!"
Cliff and Sue dated for a few years in the mid-1980s and it was definitely serious.
"I'm seeing Sue, the only girl I want to see at the moment and if marriage comes on the horizon, I shall relish it," he said while they were dating.
Years later he added: "I seriously contemplated asking her to marry me, but in the end I realised that I didn't love her quite enough to commit the rest of my life to her."