Watch Elvis star Austin Butler play 'Can't Help Falling In Love' on Presley's guitar at Graceland
16 June 2022, 10:53 | Updated: 21 September 2023, 12:58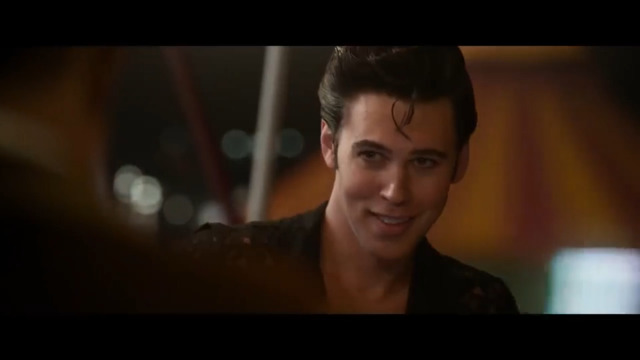 Watch the trailer for Elvis
The King's granddaughter Riley Keough gave the actor permission to play Elvis Presley's actual guitar in his famous home.
New Elvis Presley biopic Elvis is getting a cinema release soon, but it's already won rave reviews after its premiere at the Cannes Film Festival.
Lisa Marie Presley has given her seal of approval to the film and suggested that its lead actor Austin Butler should win an Oscar for his portrayal of The King.
And even after filming his performance, Austin hasn't completely let Elvis go it seems.
Elvis's granddaughter Riley Keough has revealed that she let the actor play Elvis's guitar in the infamous jungle room at Graceland.
She added that the guitar had been played by very few people apart from Elvis himself, with Paul McCartney being one of the select few – and he only really tuned it up.
"We got to spend time with @austinbutler this weekend in the house, at Graceland," Riley said.
"It was such a special and overwhelming experience I haven't quite processed."
She added: "One of many sweet things that happened while we were there - Austin played my grandfather's guitar in the house.
"This guitar hasn't been played by many people.
"I know it was tuned by @paulmccartney once, but as far as people sitting down and playing it @austinbutler is one of very few people aside from my grandfather. ❤️"
As for what Austin played on the guitar, the official Elvis Instagram account revealed that it was The King's massive 'Can't Help Falling in Love'.
They posted a short video clip of Butler playing the song, which was released in 1961 on the Blue Hawaii album.
The song reached number one in the UK and number two in the US when it was released as a single.