Mick Fleetwood releases gorgeous reworking of 'Songbird' for Christine McVie's 80th birthday
14 July 2023, 12:51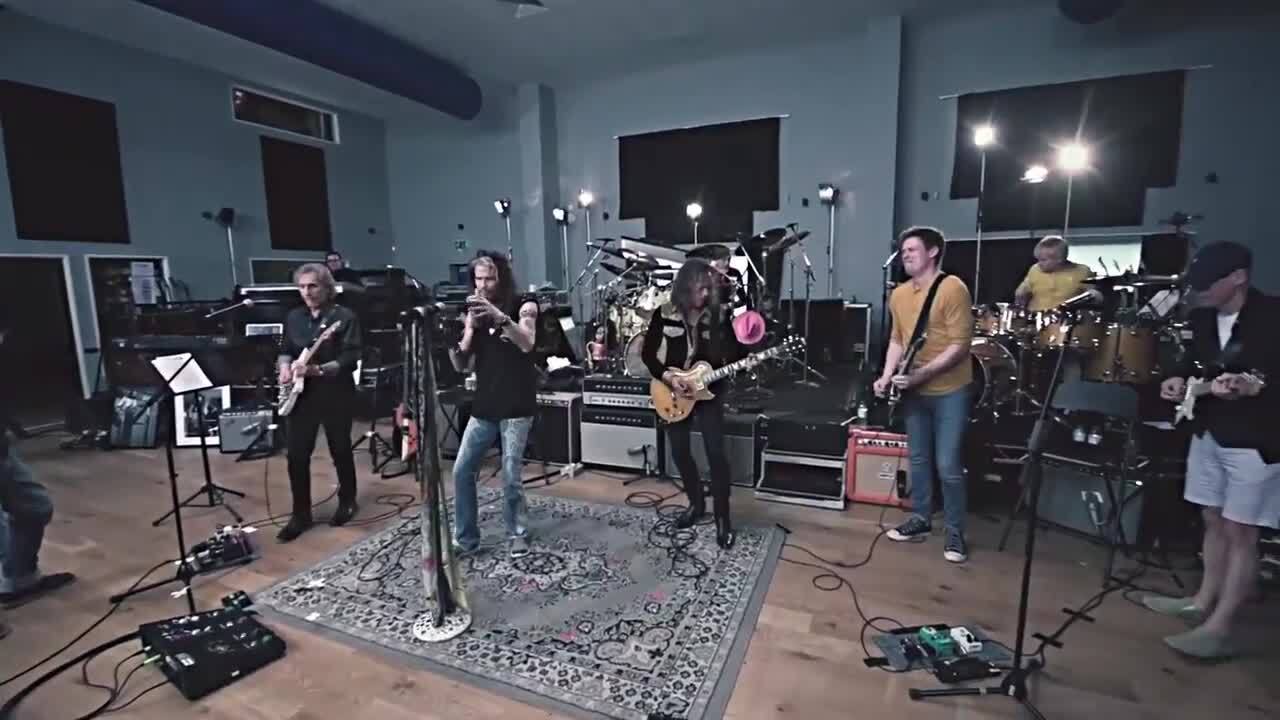 Mick Fleetwood and Friends celebrate the music of Peter Green
'Songbird' was one of Christine McVie's crowning glories as a songwriter.
Fleetwood Mac drummer Mick Fleetwood has released a stunning version of 'Songbird' to mark what would have been the 80th birthday of Christine McVie.
Mick's bandmate Christine died last November at the age of 79 after a short illness.
Christine wrote a number of Fleetwood Mac's biggest hits, including 'Don't Stop', 'Little Lies' and 'Everywhere'.
Fleetwood collaborated with ukulele player Jake Shimabukuro for his new version of McVie's 'Songbird' some months ago, before deciding that the time was now right to release it, CNN reports.
The recording is mainly instrumental, though it opens with Mick's spoken-word recitation of McVie's chorus.
"We cut it in April, and it turned out beautifully, but there was no plan yet to release it," Fleetwood said.
"But when I heard about Christine's upcoming birthday, it felt like the right time to share this as a tribute to all the lovely music she created, both on her own and with Fleetwood Mac."
"When something is that well known, it becomes hallowed ground to a certain extent. But when we did it, I remember there was a hush when we listened back, and we felt that we had touched on something."
Shimabukuro added of working with Fleetwood: "His haunting drum groove transported me to a place filled with love and peace. It was a very special moment in the studio that I will never forget."
After McVie's passing, Fleetwood has all-but completely ruled out Fleetwood Mac ever playing live again under that name.
"I think right now, I truly think the line in the sand has been drawn with the loss of Chris," Mick said earlier this year.
"I'd say we're done, but then we've all said that before. It's sort of unthinkable right now."
After Christine's death, Mick shared his touching eulogy from her memorial service, which started: "Part of my heart has flown away today, I will miss everything about you."
Fleetwood and bass player John McVie are the only ever-presents in the Fleetwood Mac lineup since the group's first album in 1967, which was first fronted by Peter Green.
Fleetwood Mac - Everywhere (Live) (Official Video) [HD]
The most recent official lineup of the band featured Mick and John alongside Christine, who joined in 1970, and Stevie Nicks, who joined in 1975.
After Lindsey Buckingham was forced from the group, Neil Finn from Crowded House and Mike Campbell from Tom Petty and the Heartbreakers' joined the band in 2018.
The last Fleetwood Mac show was a career-spanning set at Oracle Park in San Francisco on November 20, 2019.