Queen's Brian May on new charity song and future hopes: "I would like the world to change after all this"
24 April 2020, 14:54 | Updated: 5 October 2023, 11:38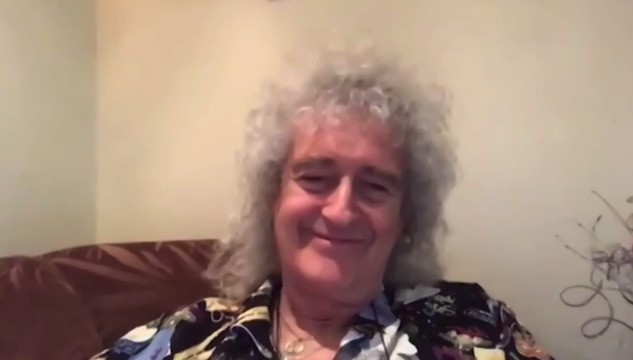 Queen's Brian May in conversation with Gold
Queen legend Brian May caught up with Gold's James Bassam for a quick chat from home this week, and how he hopes the world could change for the better once the battle with COVID-19 is over.
Brian May has kept busy during lockdown, entertaining his fans with various performances online, including guitar lessons and duetting on a Beatles classic with Gary Barlow.
He has also teamed up with King's Daughters on a new single raising money and awareness for mental health charity Mind, 'Get Up'.
Watch the full interview above.
Speaking about the song and how he got involved, Queen man Brian told James: "We got together. I said, 'You've got to come into the studio, and we'll try it, and see what I can inject into this.'
"I put in a middle 8 thing – the 'don't go down' bit – as a kind of foil for the upness of it. And suddenly we felt like we had a world-beater. We felt like we had something that would really affect people.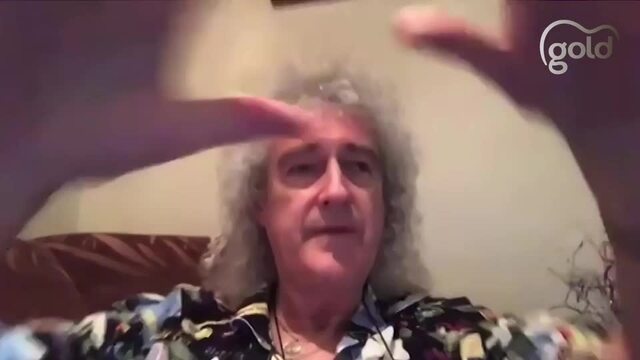 Queen's Brian May on his new song 'Get Up' with King's Daughters
"Then comes COVID-19. I was away on tour for a while, and I come back, and almost immediately we're into shutdown. So we weren't able to continue. But luckily the track was in good enough shape to be able to master it and to make it available.
"So then we think: this is the worst time in the world to launch a group, because they can't do their shows anymore. They were about to do a lot of shows to launch the record. They were about to do a live launch show and everything.
"What can you do? Well, you can do this, really. You can do Instagram. You can do social media. And that's it. So we decided the song was so relevant, and so good at getting people up, and combatting the psychological damage which this whole scenario is producing for people – we thought, 'OK, we do put it out, and we take our chances, and see what happens.'"
GET UP by KINGS DAUGHTERS *feat. Brian May (Official Music Video)
Brian revealed how he has been keeping healthy during lockdown, both physically and mentally: "I think the physical exercise thing is good for both. I religiously do my biking in the morning – my static biking – and stretches and hot shower and cold shower.
"To me, that's not just good for my body; it sets my brain up. It resets me in the morning. And I cope with the day a lot better psychologically because of that.
"Eat well if you can. I became vegan on January 1st this year, and I thought it was just for January, but I didn't want to give it up. Once I'd experienced the benefits of being vegan, I really didn't want to go back. So that's my other tip, I suppose – become plant-based. My God, I feel so much better. It's amazing."
Brian also looked ahead to the future, speaking of his hopes for a better world. He said: "In some ways, I don't want the world to become as it was. I would like the world to be different and better after we come out of this. We've seen so much of the benefits.
"We've seen the tragedy of human life here, but we've seen so much of the benefits to nature and to the planet when human activity is checked. Just looking out the window, you see wild animals taking over the world again and having a place in the world. You hear birdsong. The air is clear. Animals aren't getting knocked down on the roads.
"The air quality is going to benefit people enormously. that's going to save lives. So we should look again at the way we conduct ourselves. I feel very sure— I hope we take the opportunity. I hope we don't just plunge back into he same, selfish plunge into wrecking our planet that we were on before Coronavirus struck. That's my feeling."
Brian and Kings Daughters recorded 'Get Up', with a video that sees the 72-year-old rock legend on the rooftop of his home in Kensington.
'Get Up' – which was produced by Brian - was released last week. 10% of each purchase will go to mental health charity Mind.
Brian and King's Daughters become the first act to create a music video from lockdown, as they invited the world to 'Get Up' and dance in the video to spread positivity.