Ringo Starr celebrates 80th birthday with messages from Paul McCartney, Pete Best and Yoko Ono
8 July 2020, 12:51
The Beatles' Paul McCartney and the band's original drummer Pete Best have wished Ringo Starr a happy 80th birthday.
Pete, 78, was fired in 1962 just before the band hit the big time and was replaced by Ringo.
Appearing to finally bury the hatchet, Pete tweeted: "Thought about it and thought why not. Happy Birthday Ringo. It's a special one. Have a good day."
Fellow Beatle Paul made reference to Starr's 2018 knighthood, writing: "Happy birthday SIR RICHARD alias RINGO. Have a great day my long time buddy! – Paul."
John Lennon's widow Yoko Ono wrote: "Happy, Happy Birthday Ringo! lots of peace and love, Yoko."
Speaking to Rolling Stone, Ringo said: "80? Man, I'm only 24 in here.
"That's a good thing and a bad thing. Yeah, 80, it's like, far out. I mean, it's like, 'What?' It's a difficult one.
Ringo Starr's Big Birthday Show!
"70 was easy. And we had a great time in Radio City Music Hall in New York where Paul surprised me and got up and played.
"I think 40 was the hardest. Crossing 40 was like – you know, that damn song, 'Life Begins at 40'. That was just the hardest."
Ringo marked his 80th birthday with a livestream featuring a series of appearances from some of his famous friends.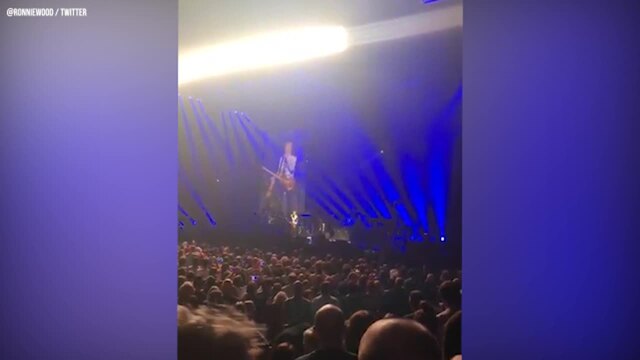 Paul McCartney brings out Ringo Starr and Ronnie Wood at The 02 London
Ringo hosted his Peace and Love birthday event in Hollywood for several years, but 2020's event consisted of at-home performances.
It also included previously unseen concert footage from former Beatles-bandmate Paul, Sheryl Crow, Joe Walsh, Ben Harper and Gary Clark Jr.
With Ringo leading proceedings from his drum kit, the event also saw cameos from Dave Grohl and Elvis Costello – who all performed a selection of Beatles covers.