The Kinks: Dave and Ray Davies have heart-to-heart after 'hurtful' interview
11 July 2022, 11:22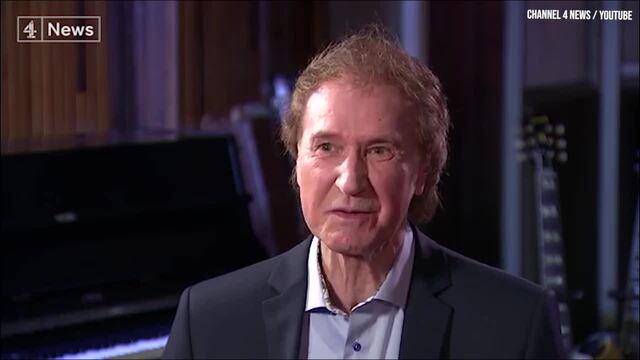 Ray Davies Talks About a Potential Kinks Reunion
Ray and Dave Davies have had their ups and downs over the years.
Ray and Dave Davies of The Kinks have had an often fraught relationship, and it seems as though Ray's feelings were hurt after a recent newspaper interview with Dave.
In a post on Instagram, Dave addressed the situation and apologised, while also revealing that he and Ray had spoken about the matter.
"I don't recall calling my brother Ray a narcissist in a recent interview for the Times," Dave said.
"To clarify [the journalist] was not quoting my interview he paraphrased something I wrote in the book.
"Just been chatting with Ray I feel bad I've hurt his feelings. I want to apologize - Dave Davies"
Dave and his older brother Ray formed The Kinks in Muswell Hill in north London in 1963, and were the only continuing founder members until the group.
The band split in 1996, and original Kinks bassist Pete Quaife died in 2010 of kidney failure aged just 66.
In 2018, Ray and Dave publicly spoke about a comeback and the possibility of new material recorded with original drummer Mick Avory, but there's been little progress since then.
The Kinks - Where Have All the Good Times Gone (from One For The Road)
"We keep going backwards and listening to a lot of old stuff," Dave said in 2019.
"Some of that is very good, and some of it needs a bit of work. Some we recorded but never used. Others don't have finished vocals or they need other embellishments."
He added: "Ray is still dissecting various other material we might use. The intention is to get the work out, but it's not a done deal."
Ray and Dave last performed together in public on December 18, 2015, when they reunited on stage in London to play 'You Really Got Me'.