Micky Dolenz to pay tribute to his late Monkees bandmates on a new tour
8 February 2022, 11:20 | Updated: 19 September 2023, 12:07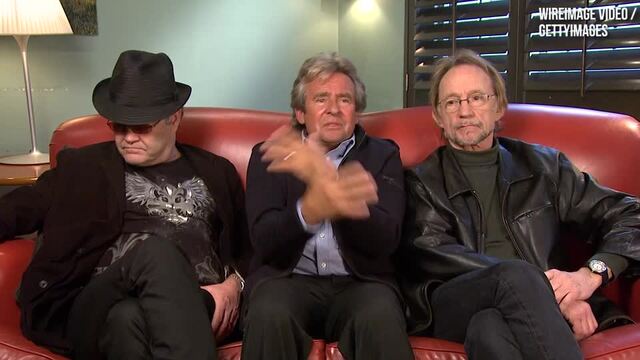 The Monkees reveal how they proved critics wrong
After the deaths of his Monkees bandmates, Micky Dolenz will celebrate their life and work on the road.
The sad deaths of Davy Jones, Peter Tork and – last year – Michael Nesmith, means that Micky Dolenz is the sole surviving member of 1960s pop legends The Monkees.
Micky and Michael toured as The Monkees one last time in 2021, and now Dolenz has announced plans for a short jaunt in celebration of the band.
"I felt it was important to gather the fans and properly celebrate the lives of Davy, Mike and Peter," said Dolenz.
"People have been contacting me, requesting that I honour them in a way where the extraordinary impact of The Monkees can be properly acknowledged.
"We spent such a great deal of time together; they were like my brothers, and I want to share some of the great joy we had together."
The seven-date US tour takes place in April 2022, and tickets go on sale this Friday, February 11.
The full tour dates are as follows:
April 5 – Nashville, TN - Ryman Auditorium
April 6 – Richmond, KY - EKU Center For The Arts
April 8 – Nashville, IN - Brown County Music Center
April 9 – Cincinnati, OH - The Andrew J Brady ICON Music Center
April 12 – Akron, OH - Goodyear Theater
April 13 – Joliet, IL - Rialto Square Theatre
April 16 – Madison, WI - Overture Center For The Arts
During the shows, Dolenz will celebrate the music and screen career of The Monkees, with a mixture of musical performances and multimedia footage of his late bandmates.
The Monkees - Daydream Believer (Official Music Video)
He will share stories and unseen images from his personal archive, as well as performing all of The Monkees biggest hits, backed by a seven-piece band.
Dolenz will sing the massive singles 'I'm A Believer', 'Daydream Believer', 'Last Train To Clarksville', 'Pleasant Valley Sunday', '(I'm Not Your) Steppin' Stone' and 'That Was Then, This Is Now'.
There'll also be a special spotlight on the songs of each of his bandmates: Mike Nesmith ('Different Drum', 'Mary, Mary', 'Papa Gene's Blues', and 'Listen To The Band'), Peter Tork ('For Pete's Sake' and 'Can You Dig It'), and Davy Jones ('Look Out (Here Comes Tomorrow)' and 'Valleri').