The Monkees were embarrassed by their fans booing Jimi Hendrix
14 November 2023, 12:13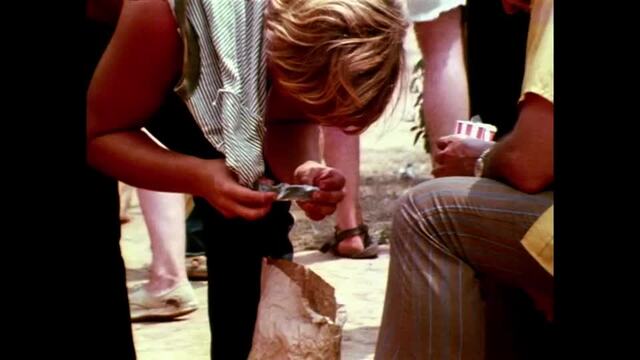 Jimi Hendrix – Electric Church documentary trailer
Before he broke through to the mainstream, Jimi Hendrix struggled to impress a crowd of Monkees fans.
The Monkees and Jimi Hendrix were both among the leading stars of the 1960s, but they had very different images in their heyday.
While The Monkees were a manufactured pop-rock group dismissed by some as the "pre-fab" four with a primarily teen fanbase, Hendrix was afforded much more critical respect for his supposed rock authenticity.
That style clash was never more apparent than when the then-famous Monkees were supported by The Jimi Hendrix Experience before Jimi's group had really broken through in the US.
The Monkees fans, it's fair to say, were not immediately won over by Hendrix and his band, booing them repeatedly throughout the tour.
"Oh God, it was so embarrassing!" The Monkees' Micky Dolenz told The Daily Telegraph.
"Jimi and the guys would be out there, performing with all this amazing, theatrical virtuosity, y'know? Playing 'Purple Haze', 'Foxy Lady', guitar behind his neck, playing with his teeth.
"But the kids in the audience were just screaming, 'WE WANT MONKEES! WE WANT MONKEES!' night after night. It must have been incredibly frustrating for Jimi."
Of the notion that supporting the Monkees may have helped boost Hendrix's profile, Dolenz quipped: "We might have helped get Jimi some attention... but I suspect he would have done just fine without us!"
Later that summer, Hendrix had a much better-received support slot, playing before The Mamas & the Papas at the Hollywood Bowl on August 18 1967.
While he'd already scored some success in the UK, it was this Mamas & the Papas support gig – an unheard recording of which that is now being released – is credited with helping to break him in his native US.
Having initial success in the UK was something that Hendrix shared with The Monkees, in fact.
"We were silly and irreverent, in the tradition of British comedians like The Goons, so the Brits got us more than the Americans. " Micky Dolenz said.
"The Beatles got us. John Lennon said we were like the Marx Brothers… but with songs written for us by some of the greatest songwriters in America. Carole King, Gerry Goffin, Neil Diamond. Oh man!."
Dolenz is the sole surviving Monkee after the death of Michael Nesmith in 2021. He has continued to celebrate his bandmates by playing their music on his tours.