Bob Dylan to play intimate London shows as part of "phone-free" UK tour
14 July 2022, 10:52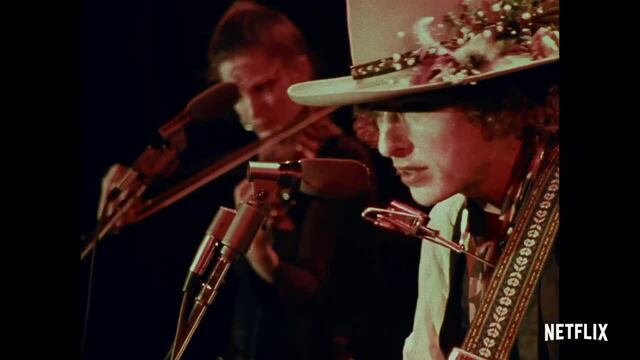 The trailer for Rolling Thunder Revue: A Bob Dylan Story By Martin Scorsese
Bob Dylan brings his Rough and Rowdy Ways album to the UK.
Bob Dylan has announced his long-awaited return to the UK for his first tour here in five years.
The singer brings his Rough and Rowdy Ways jaunt to England, Scotland and Wales in October, kicking off with a string of intimate shows at the London Palladium, which has a capacity of just 2,286 seats.
Tickets go on sale this Friday, July 15 at 10am and will be available via Ticketmaster.
The full UK tour dates are as follows:
October 19 – London Palladium, London
October 20 – London Palladium, London
October 23 – London Palladium, London
October 24 – London Palladium, London
October 26 – Motorpoint Arena, Cardiff
October 27 – Bonus Arena, Hull
October 28 – Motorpoint Arena, Nottingham
October 30 – SEC Armadillo, Glasgow
Fans in attendance will not be allowed to use their mobile phones during the show.
"This concert is a 'PHONE FREE SHOW', this means that phones are not allowed in the hall during the concert," said Ticketmaster.
"How it works? Once you arrive at the venue, Yondr (the phone pouch company engaged on this concert) will have its dedicated staff available to help you put your phone in a locked and secure pouch, which you will keep with you throughout the evening.
Bob Dylan - Subterranean Homesick Blues (2022 Remake)
"What should I do if I have an emergency and need to access my phone? You can unlock your phone pocket at any time by going to a dedicated and signposted area, intended for phone use."
It continued: "Why are we doing this and is it mandatory? Having created this phone-free experience on recent tours, we believe it creates better times for everyone in attendance.
"Our eyes open a little more and our senses are slightly sharper when we lose the technological crutch we've grown accustomed to.
Bob Dylan - Murder Most Foul (Official Audio)
"And yes, it's a non-negotiable deal (although medical exemptions are made for those who rely on their phone for treatment)."
Bob Dylan released his 39th solo studio album Rough and Rowdy Ways in 2020, which was launched with the 17-minute 'Murder Most Foul' about the assassination of John F Kennedy.
This month, a re-recorded version of Bob Dylan's breakthrough 1963 track 'Blowin' in the Wind' produced by T Bone Burnett made as a one-off Ionic Original disc was sold at auction for $1.78 million dollars (£1.5 million).