Watch the stunning 60th anniversary Bob Dylan 'Subterranean Homesick Blues' music video
11 May 2022, 10:54 | Updated: 15 September 2023, 15:13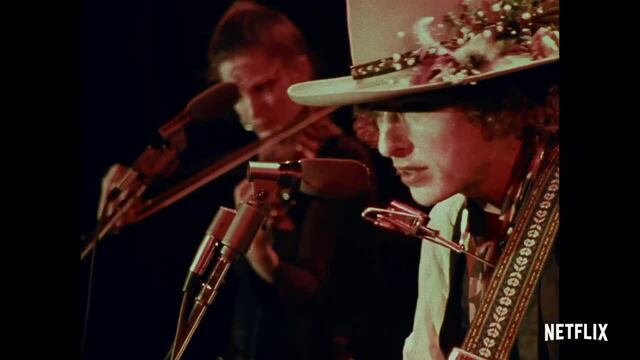 The trailer for Rolling Thunder Revue: A Bob Dylan Story By Martin Scorsese
Bob Dylan remakes his classic 'Subterranean Homesick Blues' music video.
The Rolling Stones are going out on the road for their 60th anniversary, but they're not the only one celebrating that milestone.
Bob Dylan this year marks 60 years as a recording artist, and given that he's always on the road anyway, he's been celebrating in a few different ways.
Designed by Olson Kundig, The Bob Dylan Center opened in Tulsa, Oklahoma, this week (May 10), exhibiting more than 100,000 cultural treasures created and owned by Bob Dylan over seven decades.
Among the exhibits are handwritten lyrics, previously-unreleased recordings, and film clips, photographs and visual art.
But if you can't get to Oklahoma, worry not, as Bob is also celebrating with a reworking of his groundbreaking 1965 music video for 'Subterranean Homesick Blues'.
Bob Dylan - Subterranean Homesick Blues (2022 Remake)
Developed by creative agency Intro and Sony Music's Josh Cheuse, 'Subterranean Homesick Blues 2022' riffs on the original D.A. Pennebaker promo and shakes it up with reworkings of those classic cue cards from a who's who of artists and rockers including...
Julian House, Patti Smith, Zep, Cey Adams, Francis Cabrel, Wim Wenders, Anthony Burrill, Naoki Urasawa, Michael Joo, John Squire, Azazel Jacobs, Bruce Springsteen, Futura, Noel Fielding, Jim Jarmusch, Bobby Gillespie, Paris Redux, Wolfgang Niedecken, Jun Miura, Kate Gibb, Jonathan Barnbrook, Dave Shrigley, and Eric Haze.
A new Dylan60 website has been launched deconstructing the new video. Instagram and Snapchat users can try on virtual pair of Dylan's Ray-Ban sunglasses to watch a 10-second loop of the new video with an Augmented Reality lens filter.
Bob Dylan - Subterranean Homesick Blues (Official HD Video)
After his early years travelling and playing live, Bob Dylan released his first studio album Bob Dylan in 1962.
He released his 39th solo studio album Rough and Rowdy Ways in 2020, trailed by the epic 17-minute song 'Murder Most Foul'. about the assassination of John F Kennedy.
During his career, Bob has won all manner of awards and accolades, including the President Medal of Freedom, an Academy Award, and in 2016, the Nobel Prize in Literature.