Don McClean re-records his classic 'American Pie' with boxer Tyson Fury
22 April 2022, 13:30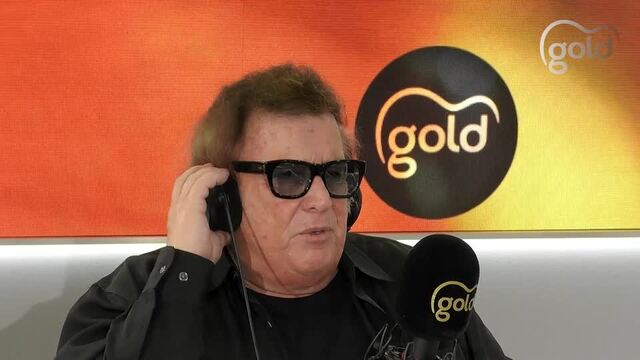 Don McLean explains the making of 'American Pie'
Boxer Tyson Fury has long been a fan of Don McClean's classic 'American Pie'.
Just like professional wrestling, rock music plays an important role in boxing.
From walk-on music to crowd singalongs, everyone loves a classic song to hype up a crowd.
Two-time world heavyweight champion Tyson Fury is no exception, and is a well-known fan of Don McLean's massive 'American Pie'.
Fury has sung the track at press conferences and even in the ring after defeating opponents, and now he's gone one better, joining forces with Don McLean himself to rework the track.
Billed as "American Pie as You've Never Heard it Before!", the collaboration was recorded for BT Sport Boxing to promote a massive match this weekend.
American Pie as You've Never Heard it Before! Tyson Fury x Don McLean Jaw-Dropping Promo 🥧
As for the judges' verdict, it's a LOT better than Frank Bruno's take on Survivor's Rocky III anthem 'Eye of the Tiger' (whose anonymous singer is still unknown).
Like Bruno's hit, the song is interspersed with clips of boxing commentary from classic matches, but here we've got Don himself playing guitar and doing most of the singing, and Tyson making sharp jabs with his own vocals, too.
Tyson Fury defends his WBC and The Ring heavyweight titles against Dillian Whyte tomorrow (April 23) at London's Wembley Stadium.
Released in 1971, Don McClean's epic 'American Pie' was inspired by the tragic death of rock 'n' roll pioneers Buddy Holly, The Big Bopper, and Ritchie Valens in a plane crash in 1959.
McClean's song described February 3, 1959 as "the day the music died", and the nearly nine-minute track chronicles the end of the rock 'n' roll age.
It topped the US singles chart and went to number 2 in the UK, and has been covered by Madonna and John Mayer, among others.