The Drifters' Charlie Thomas, who sang 'Sweets for My Sweet', dies aged 85
7 February 2023, 09:52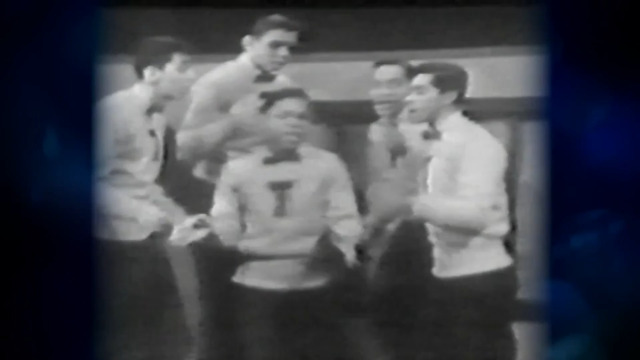 Frankie Lymon and the Teenagers in Streetlight Harmonies
The Drifters were one of the greatest R&B vocal soul groups of all time.
Charlie Thomas, a key member of The Drifters during their heyday, has died at the age of 85.
The tenor singer appeared on many of the group's biggest songs, and sang lead on their Top 40 hits 'Sweets for My Sweet' and 'When My Little Girl Is Smiling'.
Thomas died of liver cancer, his friend Peter Lemongello Jr told the New York Times.
Born on April 7, 1937, Thomas joined The Drifters in 1958 when he and his group The Five Crowns were recruited by George Treadwell to be the new Drifters after he fired his previous band of the same name.
As well as being a key member during the group's original run from 1958 to 1967, Thomas continued to perform in one of the Drifters' lineups – there are several versions of the band now touring – from 1988 till the present day.
In 1988, Thomas was inducted into the Rock and Roll Hall of Fame as a member of The Drifters alongside Clyde McPhatter, Bill Pinkney, Gerhart Thrasher, Johnny Moore, Ben E. King and Rudy Lewis.
Other hits released by The Drifters during Thomas's time with the group included 'There Goes My Baby', 'This Magic Moment', 'Save The Last Dance For Me', 'Please Stay', 'Up On The Roof' and 'Under The Boardwalk'.
Thomas is survived by his wife Rita Thomas, as well as his two daughters Crystal Thomas Wilson and Victoria Green, and three sons Charlie Jr, Michael Sidbury and Brian Godfrey.