Frankie Lymon facts: Life, and tragic death of The Teenagers star and 'Why Do Fools Fall in Love' teen idol
28 September 2022, 12:36 | Updated: 22 September 2023, 10:38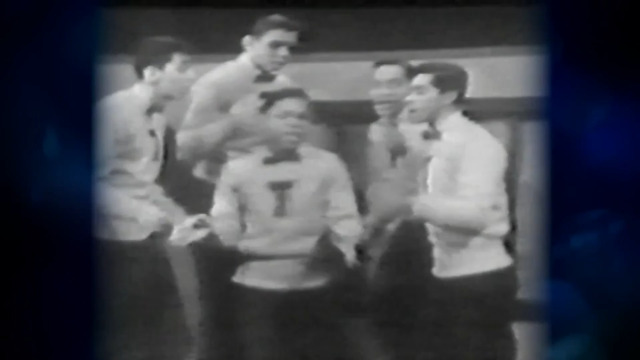 Frankie Lymon and the Teenagers in Streetlight Harmonies
Frankie Lymon was the leader of the first all-teen hit rock 'n' roll band, but his short life spiralled into tragedy.
Rock 'n' roll was always a teen phenomenon, but while most of the fans lapping up the new sound were that age, many of those putting out the records were well into their 20s and beyond.
That wasn't the case for Frankie Lymon & The Teenagers. Frankie was the baby of the group, just 13 when they released their debut single, and his four bandmates were all aged 15 or 16.
With their of-the-moment sound mashing up doo-wop and rock 'n' roll to their racially integrated lineup (Frankie, Jimmy Merchant and Sherman Garnes were Black, Joe Negroni and Herman Santiago were Puerto Rican), The Teenagers were groundbreaking.
They exploded on to the scene with 'Why Do Fools Fall in Love', which remained their biggest single, before the hits dried up all-too swiftly.
Frankie Lymon left the group, but his solo career failed to launch. He had struggles in his personal life, and tragically died at the age of 25 after a drug overdose. Below, we mourn teen idol Frankie Lymon, while celebrating his life and legacy.
When was Frankie Lymon born and how did he join the Teenagers?
Frankie Lymon was born to truck driver dad Howard and maid mum Jeanette on September 30, 1942 in Harlem, New York
Singing was very much in Frankie's blood, as both his parents sang together in gospel group The Harlemaires.
Frankie and his brothers Lewis and Howie sang with Harlemaire Juniors, while Frankie worked as a grocery boy from the age of 10.
When he was just 12 Frankie became friends with Herman Santiago, the lead singer of local doo-wop group the Coupe De Villes, having first heard them at a school talent show.
He went on to join the group that became known as The Ermines, The Premiers and eventually The Teenagers.
How did Frankie Lymon end up fronting The Teenagers?
With his stunning boy soprano voice, it seems obvious that Frankie Lymon would be the frontman (front-boy?) of The Teenagers, but it didn't start that way.
As said, it was Santiago who was leading the group when Lymon joined, but that all changed quickly.
After impressing The Valentines singer Richard Barrett, The Teenagers got an audition with producer George Goldner. Santiago turned up late, Lymon stepped up and said he could take his place.
From then on, the group was effectively Frankie Lymon and the Teenagers.
Did Frankie Lymon write 'Why Do Fools Fall in Love'?
Frankie Lymon & The Teenagers - Why Do Fools Fall In Love (Mastered HD)
'Why Do Fools Fall in Love' was the debut single from The Teenagers, their signature song, and their biggest hit.
It topped the US R&B Chart, went to number 6 on the pop chart, and incredibly went all the way to number one in the UK singles chart, too.
It's endured to this day, and has also been covered by The Diamonds in 1956, the Beach Boys in 1964 and Diana Ross in 1981.
As for who wrote the classic song, it's a little bit complicated.
Herman Santiago had written the basic song called 'Why Do Birds Sing So Gay?' for the audition with producer and Gee Records boss George Goldner, basing the words on some love letters given to the group by a tenant in bassist Sherman Garnes' apartment building.
Goldner suggested some tweaks to the lyrics, while Frankie improvised and tweaked the melody.
So on the first pressings, the song was attributed to Frankie Lymon, Herman Santiago, and George Goldner.
After a while, Santiago's name was mysteriously dropped from the label. Then, after Goldner was bought out by Morris Levy his name was swapped in for the producers.
A lengthy court battle saw Santiago and Jimmy Merchant being given songwriting credit in 1992, but further legal issues meant that this was overturned four years later.
What happened to Frankie Lymon and The Teenagers after 'Why Do Fools Fall in Love'?
Frankie Lymon & The Teenagers - I'm not a Juvenile Delinquent (1956) - HD
Frankie Lymon and The Teenagers are best known for their stunning number one single, but they were far from one hit wonders.
Before 1956 was out they had a string of charting singles: 'I Want You to Be My Girl', 'I Promise to Remember' and 'The ABC's of Love' were all top ten R&B hits and all reached the pop Top 100 too.
In the UK, 'I'm Not a Juvenile Delinquent' went to number 12. Even into 1957, 'Out in the Cold Again' reached number 10 in the R&B charts.
By then though, the Teenagers were beginning to fall apart,
When did Frankie Lymon leave The Teenagers and what happened to his solo career?
Frankie Lymon "Goody Goody" on The Ed Sullivan Show
As is so often the case when one of a group has the main billing, there was pressure to push Frankie Lymon into a solo career.
Goldner especially was advocating for a solo Frankie, giving the lead singer solo spots during their live show at the London Palladium and having him sing to pre-recorded backing tapes.
In fact, while it was credited to Frankie Lymon & the Teenagers, the group's last official single 'Goody Goody' (with 'Creation of Love' on the flip) was effectively a solo Frankie single with session singers.
Frankie formally left the band in September 1957, and the planned Frankie Lymon and the Teenagers at the London Palladium LP was released as the solo Frankie Lymon – At The London Palladium.
Frankie Lymon "Little Bitty Pretty One"
Sadly, Frankie failed to capture the magic and success of the Teenagers as a solo star.
His move to Roulette Records may not have helped, nor would an apparently "scandalous" incident when he danced with a white girl during his performance on Alan Freed's live ABC TV show The Big Beat on July 19, 1957, prompting protests from racist Southern TV station owners
Along with his personal troubles, the incident caused his career to stall. As the years continued he had brief record deals with 20th Century Fox Records and Columbia Records, but he failed to have a chart hit.
He even reunited with the Teenagers in 1965, but without success.
What happened to The Teenagers after Lymon's departure?
Teenagers - Why Do Fools Fall In Love
As well as Lymon's career failing to take off after he left the group, The Teenagers never really successfully replaced him.
The first replacement was Billy Lobrano, the first white member of the group. Meanwhile Sherman Garnes and Joe Negroni died in the late 1970s and were replaced by Bobby Jay and Frankie's brother Lewis Lymon.
In the 1980s the group experimented with female singers, including Pearl McKinnon and Roz Morehead, before Jimmy Castor and then Timothy Wilson took lead.
Currently touring as Frankie Lymon's Legendary Teenagers or The Legendary Teenagers, the group still plays today with the current lineup being Herman Santiago, Bobby Jay, Terry King and Terrance Farward.
Was Frankie Lymon married?
Frankie Lymon's personal life was complicated to say the least.
He married his first wife Elizabeth Mickey Waters in January 1964. Technically though, this marriage was never legal because she was still married to her previous husband.
They had a daughter together – Frankie's only child – but Francine tragically died just two days after being born.
After his first "marriage" failed, Frankie is then said to have wed The Platters singer Zola Taylor in Mexico in 1965. To this day, no-one has found any documentation of the wedding though, and it's been claimed that the whole story was a joke or publicity stunt.
The Platters - He's Mine (1957)
Lymon's third and final wedding came to schoolteacher Emira Eagle. The couple married in June 1967, but it's worth noting that Frankie hadn't actually divorced either of his two wives before.
The complex swirl of legal and illegal weddings that may or may not have happened caused issues long after Lymon's death, when Diana Ross's successful cover of 'Why Do Fools Fall in Love' sparked a scramble for Frankie's royalties.
How and when did Frankie Lymon die?
Frankie Lymon and the Teenagers - I Promise To Remember (1983)
Frankie Lymon told Ebony magazine in 1967 that he had been introduced to heroin a woman twice his age when he was just 15, and he swiftly became addicted.
"I looked twice my age," Lymon said. "I was thin as a shadow and I didn't give a damn. My only concern was in getting relief.
"You know, an addict is the most pathetic creature on earth. He knows that every time he sticks a needle in his arm, he's gambling with death and, yet, he's got to have it. It's like playing Russian Roulette with a spike."
His deepening dependency surely affected his performing and recording career, though he entered rehab in 1961 and attempted a comeback.
Lymon appeared at the Apollo as part of a revue and recorded some singles, but nothing really took off.
By 1966 he was in trouble again, being arrested on a heroin charge. Instead of going to jail, he was drafted in the US army, but after going AWOL he was discharged.
Frankie Lyman - I'm Sorry - (Big Apple)
The army did the trick though, briefly. Lymon is said to have remained drug-free for two full years after being drafted.
In 1968 though, he was told a major promotion had been arranged with CHO Associates. He had a recording session booked. Lymon "celebrated" the news by injecting the drug while staying at his grandmother's house in Harlem.
On February 27, 1968 – the day he was meant to be in the studio Lymon was found dead on the floor of his grandmother's bathroom. He had died of a heroin overdose with a syringe by his side. He was only 25.
Lymon was buried at Saint Raymond's Cemetery in the Throggs Neck section of The Bronx.
What was Frankie Lymon's legacy?
Joni Mitchell - Why Do Fools Fall In Love
Despite dying at such a young age and only really being an active recording artist for a few short years, Frankie Lymon had a massive impact on the emerging pop and rock 'n' roll scene.
As we already noted, both The Beach Boys and Diana Ross showed their love for Frankie with their covers of his biggest hit.
Other artists who have namechecked The Teenagers include Ronnie Spector, The Temptations, The Chantels, Smokey Robinson, Billy Joel and George Clinton.
The influence of Frankie and The Teenagers on Michael Jackson and The Jackson 5 is as clear as day, as well as all of Berry Gordy's other Motown bands and stables.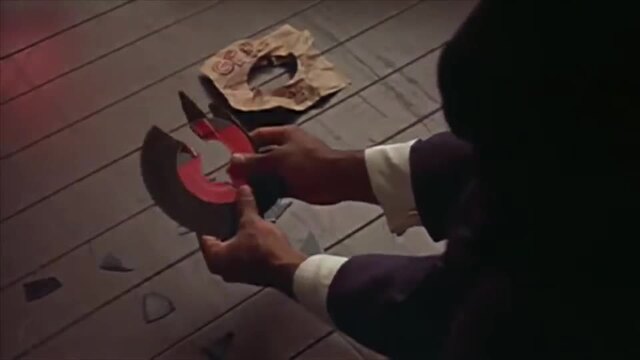 Why Do Fools Fall in Love movie trailer
Frankie's influence went beyond the most obvious, with Joni Mitchell covering 'Why Do Fools Fall in Love', and artists as diverse as The Fall, Everything but the Girl and The Mountain Goats, referencing Frankie in their songs 'No X-mas for John Quays', 'Boxing and Pop Music' and 'Harlem Roulette', respectively,.
Frankie's legacy was cemented with the 1998 biopic called (of course) Why Do Fools Fall in Love, which starred Larenz Tate as Frankie Lymon, Halle Berry as Zola Taylor, Vivica A. Fox as Elizabeth Waters and Lela Rochon as Emira Eagle.
The Teenagers were inducted into the Rock and Roll Hall of Fame in 1993.