Engelbert Humperdinck suggests Harry Styles could play him in a biopic
9 May 2023, 12:48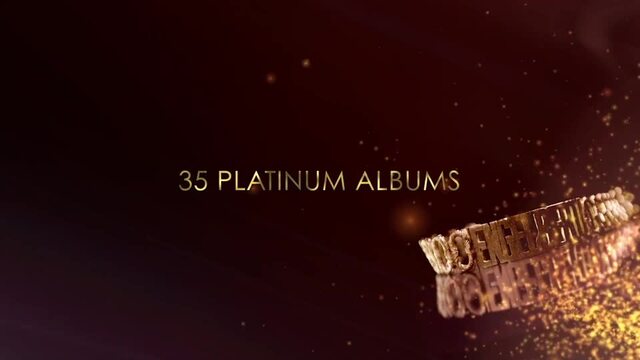 Engelbert - The Legend Continues... documentary trailer
After missing out on playing Elvis, could Harry Styles play a singer from closer to home?
Engelbert Humperdinck has heaped praise on the recent Elvis Presley biopic and been quizzed on the possibility of a film about his own life.
The 'Release Me' singer had been friends with Presley, who was played by Austin Butler in an Oscar-nominated performance in Baz Luhrmann's Elvis.
Asked about the film, Humperdinck told Metro: "Oh yes, I saw the movie. Absolutely fantastic and a very real life situation, because that was what he went through, his manager was taking him for a ride.
"I thought the actor did a great job of portraying him. Knowing Elvis in person, I think he did a very, very good job."
Of the possibility of an Engelbert movie, he replied: "It would be a great thrill to know that my life was on film. It would make a good story.
"I'm thinking about writing my second autobiography, and putting in some home truths – more home truths than I did in the first one. It might make a good story for the movies."
On the key question of who could play him in such a film, Engelbert said: "It was tough to find a lookalike who was still on the planet. There were a few classic stars who could have pulled it off.
"I've been through so many looks, including hair below my shoulders and an almost-blonde era without the sideburns, but the sideburns have been my constant companion for most of my life. Harry Styles came to mind.
"I'd have to leave it to a casting director though. I was so thin when I was young that I couldn't keep the deck chair from folding in."
Harry Styles has been juggling his post-One Direction solo music career with a move into acting, enjoying roles in Dunkirk, Eternals, Don't Worry Darling and My Policeman.
He actually auditioned for the part of Elvis in Lurhmann's hit movie, but was passed over in part because of his massive fame and profile.
"Harry is a really talented actor," Baz said. "The real issue with Harry is, he's Harry Styles. He's already an icon."