Gold Meets... Suzi Quatro: Glam rock icon reveals 'spiritual' Elvis connection: "We weren't supposed to meet"
1 October 2021, 15:14 | Updated: 19 September 2023, 14:15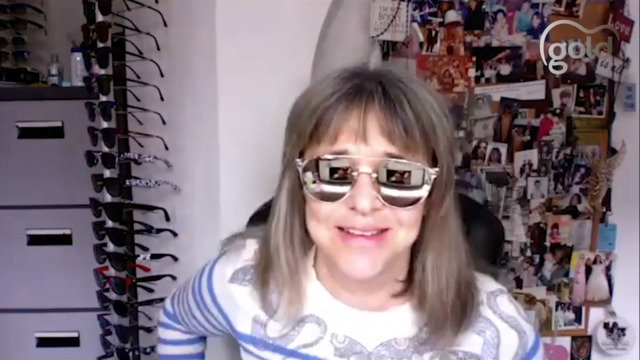 Gold Meets... Suzi Quatro
Suzi Quatro is a true icon of pop and rock music, selling millions of records around the world.
Breaking boundaries for female stars in the 1970s, Suzi scored massive hit singles with the likes of 'Devil Gate Drive' and 'Can the Can'.
Competing with the likes of Slade and T Rex at the height of glam rock, Suzi Quatro reinvented herself many times over the years, including a successful acting career complete with a stint in Happy Days.
Releasing her latest studio album The Devil in Me in 2021, and the subject of the recent fantastic documentary film Suzi Q, the American artist is having a triumphant resurgence.
For our latest Gold Meets... interview special, James Bassam caught up with Suzi about her brilliant career so far, her time on Happy Days, becoming a female pop icon and pinup, touring with Thin Lizzy, and how Elvis Presley had a long-lasting effect on her, despite never quite meeting.
Watch the full interview above.
You can also hear a full special including Suzi's classic hits and influences on Gold Meets... on Saturday, October 2 at 12pm. It will also be available on Global Player for seven days here.
Looking back at the moment that made her realise she wanted to be a rock star, Suzi said: "You actually develop yourself along those lines without even meaning it.
"You can't, at 70, be even egotistical about anything while you're aware these people are watching. But my first lightbulb moment was at five-and-a-half when I was watching The Ed Sullivan Show with the family.
"Elvis Presley came on, and the elder sister started to scream. I was only five-and-a-half, so I'm looking at it, thinking, 'What's the matter with you? Why are you screaming?'
"She was five years older than me, so just the age to be screaming. And then I looked at the TV, and I went in – like I made it into the TV – and my first lightbulb moment was: 'I'm going to do that.' And I had no thought of him being a guy, and me being a little girl. Gender didn't come into it at all. Crazy."
On why Elvis was such an important influence, she said: "It was just something about his naturalness, and the energy, and that real connection. I have that too, I have that too.
"But I did a tribute song to Elvis Presley called 'Singing with Angels'. I was able to record that with James Burton, his guitar player, and the original Jordanaires. It doesn't get any better than that."
She continued: "We were outside the studio, taking a little break from the recording. I was playing with James, who's a friend, some of my new album, which at the time was Back to the Drive. He took the headphones off, and he said – I still can't believe he said this.
"He said, 'You know what, Suzi? You've got what Elvis had.' I went… 'What? Can you explain what you mean?'. He said, 'Whatever you do; like Elvis, whatever you do, is you'.
"So I think what he was trying to say is: I was a one-off."
Suzi Quatro - All Shook Up Music Video
When speaking about the time she had a chance to meet Elvis, Suzi explained: "I was in Memphis. I was touring. I was actually in Memphis. 'All Shook Up' was in the lower ends of the chart, my version.
"A call came to the studio, and they said, 'This is Elvis's people.' And then he was on. You know, I nearly died. He was on the phone. He said, 'I've heard your version of 'All Shook Up'', and I think it's the best since my own'.
"'And I'd like to invite you to Graceland while you're in town.' I said, 'I'm very busy!'. Not because I was frightened, but because I wasn't ready yet to meet him. I'm glad I didn't."
She continued: "Because he's been a spiritual thing for me, all my life. Had I met him, that would have gone away. It would have taken a different turn.
"There's so many coincidences – I call them my 'Elvis epiphanies' – that have happened through my life. When I got the part for Happy Days, there was that phone call. Then I went over and I auditioned. I had to go back to the hotel. I met everybody. The director, the Fonz, everybody.
"They said, 'Wait for the call.' I went back to my hotel and turned on the TV. I'm waiting for the call, to see if I got the part. And as they called me to tell me I got the part, the TV came on. Simultaneously with the call, a newsflash on TV: 'The King is dead.' So I wasn't supposed to meet him.
SUZI QUATRO "The Devil In Me" (Official Video)
"Then I came back to film my first two episodes. It would have been about November, I think. And they brought this man over, and they said, 'Suzi, this is Nudie. He's going to be designing your outfits for the show. He was Elvis's personal tailor. So this stuff has happened my entire life.
"He was always supposed to be my spiritual advisor. Apparently, he used to go to this club. His girlfriend told me this – his last girlfriend. I called Rodney Bingenheimer, in the Sunset Strip, and that was a VIP place up top.
"He would sit there with her, and they'd play nothing but my music. He'd stare at my poster. So there was some sort of connection without having a meeting taking place. Something. I can't figure out what it is, but it's been all the way through my life. All the way through.
"I don't think he was looking at me because he fancied me. He must have sensed the same thing in my that I sensed when I watched him. That's what it felt like to me, you know, when she described it."
Suzi Quatro's new album The Devil in Me is out now.