The Police drummer Stewart Copeland reinvents band's music with Deranged for Orchestra tour
16 November 2022, 12:50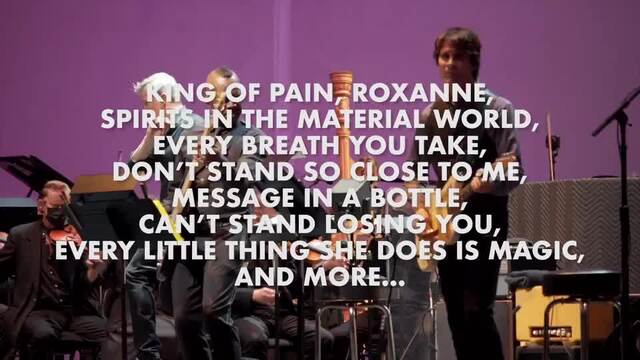 Stewart Copeland: Police Deranged for Orchestra live tour trailer
Stewart Copeland is taking The Police's biggest hits out on the road – but there's a twist.
Fans of The Police who missed out on their last reunion tour 15 years ago can of course still hear the band's songs being played by Sting at his regular live shows.
And now the band's drummer Stewart Copeland is taking his former group's music back on the road – but he's doing things a little differently.
Copeland is bringing his critically acclaimed The Police Deranged for Orchestra show to the UK for the first time.
He'll play a one-off concert at the London Coliseum on April 28, 2023, with tickets on general sdale this Friday, November 18 at 10am, and a pre-sale available a day earlier.
The blurb promises versions of hits like 'Roxanne', 'Don't Stand Too Close To Me' and ​'Message in a Bottle' like you've never heard them before.
The Police formed in 1977 by Sting, Copeland and guitarist Andy Summers.
They released five bit albums before breaking up in 1986, before a one-off reunion at their Rock and Roll Hall of Fame induction in 2003 and a full reunion tour in 2007-08.
Since the group disbanded, Copeland has had a successful solo career, primarily composing scores for movies including Wall Street, TV shows like The Equalizer, and the Spyro video games series.