Roger Waters to play new solo version of Dark Side of the Moon at intimate London concert
27 July 2023, 11:19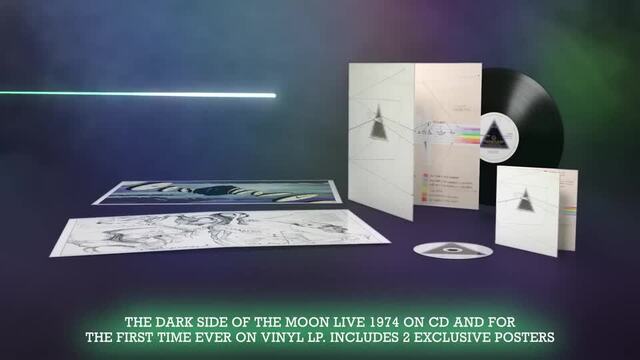 Pink Floyd - The Dark Side of the Moon 50th Anniversary unboxing video
Roger Waters takes his controversial solo version of the classic Pink Floyd album on the road.
Roger Waters raised eyebrows this year for, among other reasons, announcing that he had re-recorded one of Pink Floyd's most famous albums as a new solo work.
Months after the original version of The Dark Side of the Moon celebrated its 50th anniversary, Waters new version will be previewed with a very special live show in London.
"We're going to do it live at the London Palladium, in October," Waters said. "We look forward to that... hopefully performing it live on other occasions in the future."
The show takes place at the Palladium on October 8, two days after the release of The Dark Side of the Moon Redux.
The re-imagined album is available to pre-order now in various formats, and the single 'Money' is available to stream now.
Roger Waters - Money (Official Lyric Video, DSOTM REDUX)
Presale tickets for The Dark Side of the Moon Redux live show are on sale now, and tickets go on general sale this Friday, July 28 via LiveNation.
Waters will be backed by Gus Seyffert on bass, Joey Waronker on drums, Jonathan Wilson on guitars, Johnny Shepherd on organ, Via Mardot on theremin, Azniv Korkejian on vocals, Gabe Noel on strings, Jon Carin on keyboards and Robert Walter on piano.
After Syd Barrett's departure and before his own exit in the mid-1980s, Waters was the bass player, joint lead singer, main lyricist and de facto leader of Pink Floyd.
Waters rejoined the band for a one-off performance at Live 8 in 2005, but while he and David Gilmour appeared at a couple of shows together after the death of bandmate Richard Wright, in recent months there has been a new feud simmering.
Pink Floyd's surviving members Gilmour and Nick Mason reformed without Waters for the charity song 'Hey Hey Rise Up' in support of Ukraine following Vladimir Putin's invasion, sparking the latest dispute.
Gilmour's wife hit out at Waters, backed by David, and Waters responded in kind, while also suggesting that he was taking legal advice.
Regarding his re-recording of The Dark Side of the Moon, Waters underlined his control of the original project.
"I wrote the Dark Side of the Moon," he said. "Let's get rid of all this 'we' crap!
"Of course we were a band, there were four of us, we all contributed – but it's my project and I wrote it. So... blah!"