Sting reveals why he's cancelled 'Don't Stand So Close To Me' and will no longer perform it
18 May 2023, 14:03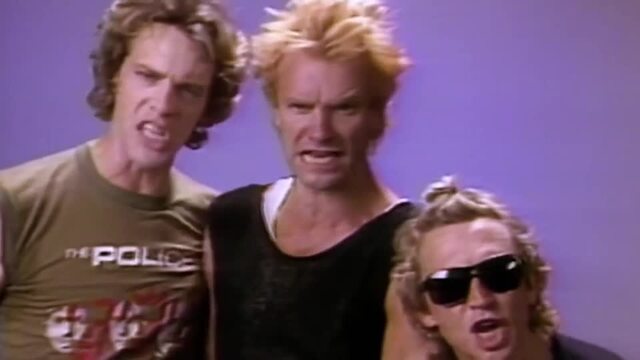 Can't Stand Losing You- Surviving the Police documentary trailer
Sting no longer plays the massive hit by The Police live.
Sting has revealed why he no longer performs 'Don't Stand So Close to Me' during his live shows.
While the bulk of his concerts is made up of his solo hits, the former frontman of The Police often packs his sets with songs by his old band, including 'Roxanne', 'Message in a Bottle', 'Every Little Thing She Does is Magic', 'Every Breath You Take'.
Released in 1980, 'Don't Stand So Close To Me' was the band's third UK number-one single and the biggest-selling song of the year.
It was a fixture of the band's live shows, and it was ever-present on their reunion tour in 2007 and 2008.
But while his ex-bandmate Stewart Copeland performs a 'Deranged for Orchestra' version on the road, Sting has not played the song on tour in several years now.
'Don't Stand So Close To Me' tells the story of a schoolgirl with a crush on a teacher who lusts after her in return ("Inside him, there's longing / This girl's an open page").
The Police - Don't Stand So Close To Me
There's also the implication that they end up having a relationship ("Wet bus stop, she's waiting / His car is warm and dry"), which is then discovered ("Strong words in the staff room, The accusations fly").
Sting himself was a schoolteacher for a couple of years before The Police took off, and while he has always denied that the song is autobiographical, he's also alluded to the fact that many of the band's fans in those days were teenage girls.
As well as showing the trio in academic gowns, the successful video for the song features clips of Sting as a teacher getting plenty of attention from a female student, while he later strips off till he's shirtless.
In an interview telling the story behind his hits, Sting told People why he no longer plays the controversial track.
"It's certainly not biographical, but people having relationships with teachers, it definitely happens," Sting said.
"And in the song's defence, nothing happens. It's just the danger of, something happens and the teacher is aware of it, which is why he's saying, 'Don't stand so close to me'."
He added: "Again, you could interpret it many, many different ways, but I still think it's an interesting subject for a song and a sophisticated take on it.
"But in the current climate, I don't sing that live. People with a sort of puerile sensibility will say, 'Oh it's about you'. And of course it's not, but it's an interesting situation."
In the interview Sting also spoke about how 'Roxanne' was a mashup of "two conflicting ideas", namely the beautiful name from and stately romance of Cyrano de Bergerac and the prostitution he saw in Paris when The Police supported Wayne County & the Electric Chairs.
"We were staying behind the railway station, the Gare Saint-Lazare, in an alleyway," he said. "And the reason the hotel was so cheap is that we had to share it with ladies of the night.
"I'd had a pretty sheltered life up until that point, and I was kind of fascinated by the commerce. It was intriguing to me."