Gold Meets... Tony Hadley: Pop legend recalls singing with Freddie Mercury (and forgetting the words to Elvis)
25 December 2021, 13:00 | Updated: 5 October 2023, 12:08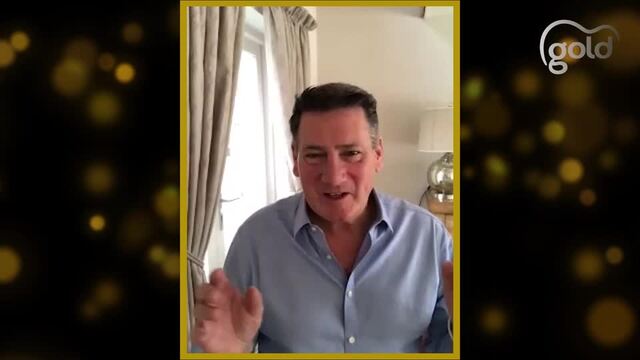 Gold Meets... Tony Hadley
James Bassam catches up with former Spandau Ballet legend Tony Hadley about his 40th anniversary tour, and memories of Band Aid, Freddie Mercury and more.
Tony Hadley is one of the greatest singers of his generation, thanks to his instantly-recognisable voice and fantastic songs as lead singer of Spandau Ballet.
And of course, he sang one of the best songs ever that we particularly love for obvious reasons... 'GOLD!'.
For our Christmas Day special, Gold's James Bassam caught up with Tony about his 40th anniversary tour in 2022, his memories of singing on Band Aid, his future with his former band, and how he once teamed up with Freddie Mercury and Queen.
Watch the full interview above, and you can listen back to the Gold Meets.... special on Global Player here.
Speaking about his performance with Freddie, Tony revealed: "That was in New Zealand, in Auckland. I shouldn't have been there, and I shouldn't have been on stage, because we cancelled a load of shows in New Zealand. I'd just popped over to see Freddie and the boys.
"We ended up having a very kind of boozy afternoon. I ended up on stage, doing 'Jailhouse Rock'. I forgot most of the words. I'm not sure Freddie knew them either."
He continued: "Freddie was brilliant. He was quite a shy man, actually. And it happens a lot, actually: your persona onstage, and your persona off, are too entirely different things. But he was such a great guy. A really funny guy as well. He lived life to the full. One of the best frontmen that I've ever come across. An amazing voice. And also, all the band were fantastic.
"And also, last year, just before lockdown, we were in Adelaide, and Roger Taylor was going to be playing the next night with Queen. And literally, Roger was on the side of the stage, watching us, and we dared not tell our drummer, Tim, because he's a massive Roger Taylor fan, and he would have been too nervous.
"But afterwards, we all went back to the hotel, and had a few drinks, and reminisced about days gone by, and Freddie, and everyone else. It was lovely. It was really lovely."
Tony Hadley heads out on a UK tour in 2022. Head here for all the ticket details.