John Cleese reveals the new Fawlty Towers will start with Sybil's funeral
22 May 2023, 11:55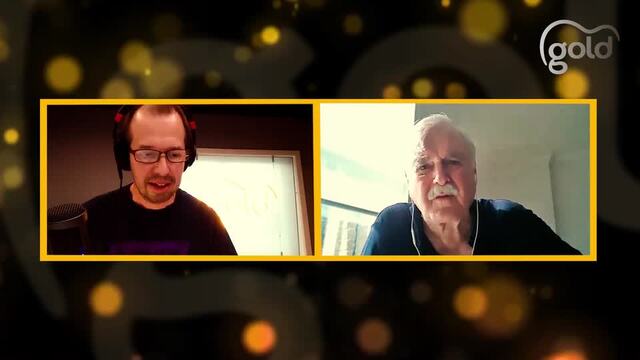 John Cleese on Fawlty Towers, George Harrison and staying creative
John Cleese explains the kick-off point for the new Fawlty Towers comeback.
Eyebrows were raised earlier this year when John Cleese announced plans for a Fawlty Towers revival.
And he's now confirmed a major surprise that will be the kick-off point for the new show.
"The new one starts with Sybil's death and Basil's daughter getting a text message from her father saying, 'Sybil did'," Cleese told The Sun.
"She texts back, 'Sybil did what?'. Basil is about to deliver the eulogy and says what an absolutely wonderful woman Sybil was.
"And then the camera pans around and you see that behind his back he has his fingers crossed."
He added: "Sybil dies and Basil goes to see his daughter because it was all part of a naughty affair that he once had with a guest at the hotel.
"My daughter will probably be a hotelier who's running this small hotel.
"It's going to be a sort of slightly posh boutique hotel in the Caribbean with a multicultural staff because that's the world of hotels. And there'll be no one in except Basil."
Don't Mention the War | Fawlty Towers
Prunella Scales, who played Sybil, celebrated her 90th birthday last year.
Connie Booth, who played Polly and co-wrote the original series with Cleese, celebrated her 82nd birthday last year and retired from acting in 1995.
It was previously announced that Cleese will write and star in the new series, which will also feature his real-life daughter Camilla Cleese as Basil's daughter.
The new Fawlty Towers will be executive produced by US comedy legend Rob Reiner, along with Michele Reiner, Derrick Rossi and Matthew George.
"When we first met, he [Matt] offered an excellent first idea, and then Matt, my daughter Camilla, and I had one of the best creative sessions I can remember," Cleese said.
"By dessert, we had an overall concept so good that, a few days later, it won the approval of Rob and Michele Reiner.
Fawlty Towers Live - Under New Management
"Camilla and I look forward enormously to expanding it into a series."
Cleese has previously brushed off any suggestion of a return for the classic sitcom, which ran for just 12 episodes over two series in 1975 and 1979.
Over the years there have been three failed attempts to adapt Fawlty Towers for the US: Chateau Snavely in 1979, Amanda's in 1983 and Payne in 1999.