Watch a clip from Beach Boys star Brian Wilson's acclaimed new documentary
18 June 2021, 10:24 | Updated: 20 September 2023, 13:41
Brian Wilson: Long Promised Road premiered this week at the Tribeca Film Festival in New York.
A new documentary about Beach Boys legend Brian Wilson premiered this week at the Tribeca Film Festival in New York.
Brian Wilson: Long Promised Road screened on Tuesday (June 15) and has already picked up rave reviews from critics.
The Hollywood Reporter hailed it as "a portrait of friendship and love as much as it's about music", while Variety called it "a movie that lets the enchanting qualities of Wilson's music cascade over you".
A new clip has been released to mark the release of the film, and you can watch it below.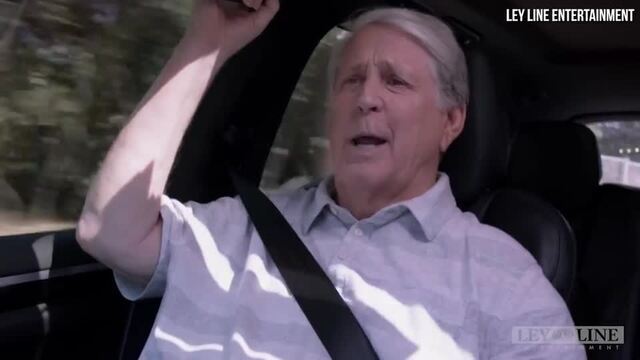 Brian Wilson sheds light on his process
In the clip, Wilson talks about his process for building songs – backing tracks first, then backing vocals, then lead – before touching on the nerves he feels going back into the studio with his bandmates.
"I'm nervous," Wilson tells Rolling Stone editor and friend Jason Fine, whose car journey conversations make up much of the film.
Fine says: "It's like you say, when you go on stage. You're nervous for about two minutes."
Wilson responds: "Right, and the second I hear 'California Girls', I'm cool."
Brian Wilson: Long Promised Road is directed by Brent Wilson and combines studio, interview and concert footage along with input from the likes of Al Jardine, Don Was, Bruce Springsteen, Elton John and Linda Perry, among others.
It also features a brand new song, 'Right Where I Belong', written especially for the film.
"I didn't feel that Brian's story, Brian's third act now, had been done properly," Fine told The AP.
"I think that Brian is often seen as a recluse, as a victim, as someone who burned out [and] lost his way."
Brian Wilson - Good Vibrations (Glastonbury 2005)
He added: "That's not how I see Brian at all. Ever since I've known him I see him as a hero, a courageous person, who gives everybody who goes to his shows strength and inspiration.
"I wanted to show people Brian's humanity, his decency, his kindness, his humour, his curiosity."
Long Promised Road takes its name from the Beach Boys track by Carl Wilson and Jack Rieley from the band's classic 1971 album Surf's Up.