Cliff Richard became "obsessed" with Elvis Presley after hearing just one song
31 October 2023, 12:55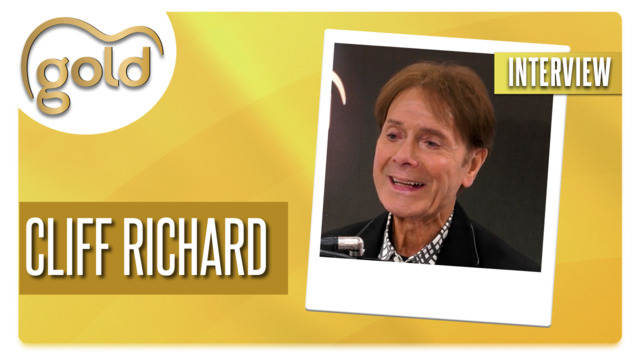 Cliff Richard interview: 'I hope to meet Stormzy'
"We-e-e-e-ll, since my baby left me..."
Cliff Richard has long spoken of the influence of Elvis Presley on his career, so it's only natural that his new memoir explores the remarkable impact The King had on him.
An excerpt from A Head Full Of Music published in The Guardian recalls the fateful day in May 1956 when Cliff and his pals Norman Mitham and Terry Smart heard "the alien-sounding music" of Elvis for the very first time.
"It was a French car, a green Citroën, with a funky curved back. You didn't see many of those in rural Hertfordshire, so we headed over to it for a gawp," he said.
"And then, wafting through the open front window, we heard the song playing on the car radio. 'We-e-e-e-ll, since my baby left me...'."
He continued: "Wow! I had never heard anything like it in my life! Norman, Terry and I spent the whole afternoon gabbling about how great it had sounded, and how we had to find out what it was."
Cliff added: "Elvis sounded like he was singing for me. To me. Nobody my age, no teenager, would ever have been inspired by Frank Sinatra or Bing Crosby, or wanted to be like them.
"Elvis was different. He sounded so young, so cool and so now, and his voice cut through everything else. He sounded passionate, and powerful. He sounded like he had secrets that you needed to learn."
He continued: "Immediately, he obsessed me. I started trying to find out everything about Elvis that I could. When I first saw a photograph of him, I couldn't believe how cool he looked – that quiff! That curled lip!"
Elvis Presley - Heartbreak Hotel (Official Lyric Video)
In the chapter, the future Sir Cliff goes on to explain how he wasn't just inspired to sound like Elvis, but look like him too, and even to wolf down peanut butter and jam on toast to emulate The King's American diet.
Speaking to Gold, Cliff has previously told the story of the time he tried – and failed – to meet his hero in the 1950s, when he swung by the town of Bad Nauheim when Elvis was doing his military service.
"I banged on the door and this great big brute of an American said, 'Hi, what can I do for you?' And I said, 'Is Elvis in?' And he said, 'No, he's not.',' Cliff recalled.
"He said, 'Who are you?' And I said, 'Well I'm a singer, Cliff Richard, from England. Could you tell him I said hello?'. It's so silly when I think about it! Anyway, we ran off. So for me it was just unfortunate that he wasn't in when I came to visit."
A couple of decades later Cliff sabotaged his own chance to meet Presley, turning down the opportunity of a shared photo because of Elvis's poor physical condition at the time.
"I got one more chance to meet him and I turned it down because at that stage he had put on a lot of weight" he said.
"I could have a picture taken with the Elvis that kicked me off and I thought, 'I'll wait until he does the next movie', because when he did movies he dieted, he was back to looking like the good old Elvis.
"Unfortunately by putting it off I missed my opportunity, because within a year, I think, of that my being in America he died."
He added: "I would give anything to go back and say, 'I'll have a picture'. I'd rather have had a picture with Elvis overweight than have none now."