Relive the amazing time Cliff Richard and Olivia Newton-John sang Beatles hit 'When I'm 64'
9 August 2022, 15:48 | Updated: 26 September 2023, 13:28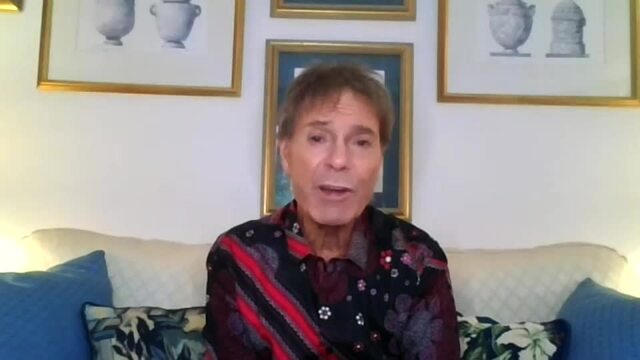 Cliff Richard: full interview!
The special video from Get Away With Cliff has to be seen to be believed.
Sir Cliff Richard has always been a bachelor boy, but he nearly came close to marriage a couple of times.
He's admitted "a few false alarms", almost getting hitched to fellow popstar Olivia Newton-John and tennis ace Sue Barker before deciding that his career would always be his priority.
But fans have actually had a little bit of a glimpse at what a lifetime of wedded bliss between Sir Cliff and Olivia Newton-John could look like.
The 1971 TV comedy musical Get Away With Cliff included an absolutely incredible moment of the couple performing The Beatles classic 'When I'm 64'.
The hilarious "photo album" sequence starts off with the happily married Cliff and ON-J leaving the church on their wedding day, before taking in their life together, including a Summer Holiday and Sir Cliff's twilight years.
Cliff Richard & Olivia Newton-John - When I'm 64 (Get Away With Cliff, 30 Aug 1971)
Sir Cliff and Olivia had worked with each other a number of times over the years.
She appeared on his It's Cliff Richard show in the 1970s and they both featured in the TV comedy musical The Case in 1972.
Maybe most strikingly, they duetted on the song 'Suddenly' for Olivia Newton-John's 1980 musical fantasy film Xanadu.
Olivia Newton-John - Suddenly w/Cliff Richard (Xanadu/Hollywood Nights)
"At the time when I and many of us were in love with Olivia she was engaged to someone else," Sir Cliff said of his feelings towards his musical sparring partner.
"I'm afraid I lost the chance."
He added of his near-thing with Sue Barker: "I seriously contemplated asking her to marry me, but in the end I realised that I didn't love her quite enough to commit the rest of my life to her."