Sir Cliff Richard hooks up with Collabro for a new version of 'Mistletoe and Wine'
29 November 2021, 10:28 | Updated: 14 September 2023, 08:35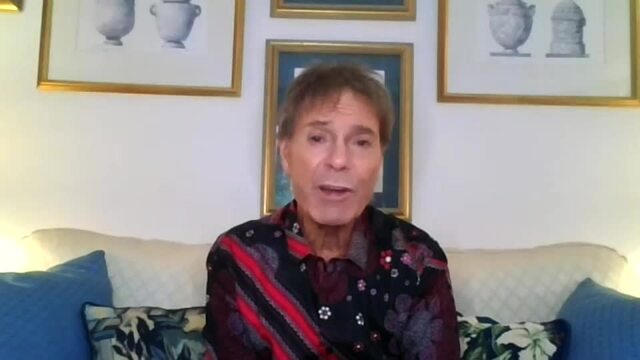 Cliff Richard: full interview!
Cliff Richard scored the number one Christmas single in 1988 with 'Mistletoe and Wine'.
Cliff Richard has had the Christmas Number One three times (four if you include his spot on the Live Aid single), and it's possible he could do it all over again in 2021.
If he does it, it'll be with some help from his friends, as Cliff has hooked up with Collabro to re-record his 1998 seasonal chart-topper 'Mistletoe and Wine'.
Sir Cliff's hit stayed at number one for four weeks, racking up the biggest selling single of the year. The new version is available to buy and stream now.
"I'm finding it hard to believe that it has been 33 years since I first released 'Mistletoe and Wine',
Sir Cliff said."I am really thrilled with this newly recorded version with the Collabro boys.
"I love their harmonies and it was a pleasure to sing with them, and if this new version gets everyone into the Christmas Spirit we will be very happy!!"
Michael Auger Collabro added: "It really is a dream come true and probably the most surreal thing we have ever done.
"This song was first released before any of us were born so we have literally heard it every Christmas our whole lives.
"He added: "Working with Sir Cliff has always been the most incredible experience and we really hope people enjoy this new version of the song.
The Little Matchgirl starring Twiggy & Roger Daltrey
Sir Cliff and Collabro have a history of working together, with the former Britain's Got Talent winners being Cliff's special guests on tour in 2017.
Although Cliff made it famous, 'Mistletoe and Wine' originally featured in the stage musical Scraps in 1976, based on the Hans Christian Andersen story The Little Match Girl.
Written by Jeremy Paul, Leslie Stewart and Keith Strachan, the song got a bigger audience the year before Sir Cliff's version was recorded when The Little Match Girl came to TV, starring Twiggy and The Who's Roger Daltrey.